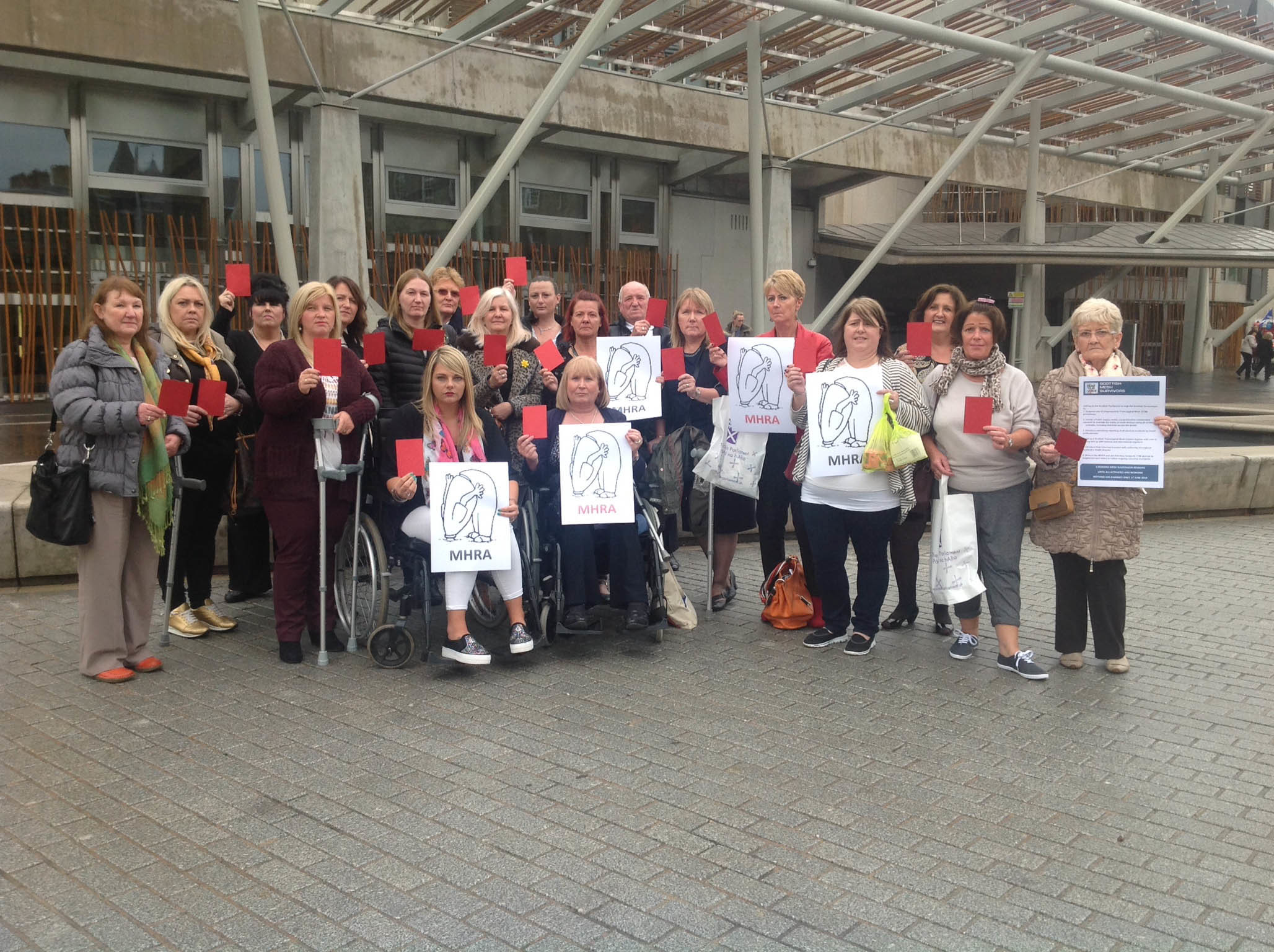 THE head of the government inquiry into one of the biggest medical negligence scandals in Scottish history has quit – just weeks before her final report was due to be published.
The Sunday Post can reveal public health expert Dr Lesley Wilkie has resigned as chair of the inquiry into mesh implants used to treat bladder problems and pelvic organ prolapse.
Hundreds of women who were given the implants have been left with life-changing injuries. Some can no longer walk and are now in wheelchairs.
Many others have been left in constant pain, with perforated organs and permanent nerve damage.
A flood of negligence claims are expected to cost the public purse at least £60 million in litigation fees and compensation.
Dr Wilkie's report, which is already two years late, had finally been expected to be published this month or early in the new year.
But, in an echo of successive high-level resignations from the troubled public inquiry in England and Wales into sexual abuse, she has decided to quit.
Mesh victims fear her decision to go will further delay the inquiry's report – and may even compromise the report's independence.
Victims are worried too that Dr Wilkie may have quit because she is unhappy with how much help the inquiry has had from the Scottish Government and medical establishment.
Elaine Holmes, of Scottish Mesh Survivors, said: "Dr Wilkie's shock resignation couldn't have come at a more critical time, leaving us questioning how independent the inquiry will actually be.
"We've spent two-and-a-half years battling health professionals to have evidence included proving mesh implants have more side- effects in the long run than non-mesh surgical methods."
Elaine, 51, from Newton Mearns, East Renfrewshire, who spends most of the time in a wheelchair due to extensive nerve damage, said: "We have to ask if Dr Wilkie resigned because this vital, damning evidence is being withheld or watered down and she does not wish to be part of any cover up."
Campaigner Olive McIlroy, 59, from Renfrew, who has been left on crutches due to nerve damage, said: "NHS Scotland is facing the biggest medical negligence claim in Scottish history because of mesh implants.
"We were promised injured patients would be at the heart of this inquiry. But during the last nine months there have been a number of meetings which we weren't invited to."
Tracey Gillies, medical director of NHS Forth Valley, is now being drafted in to lead the independent review in its final stages.
Dr Wilkie, who was appointed in June 2014, has told Government officials she is standing down due to "other commitments".
Insiders say retired Dr Wilkie was initially told the review would take six months to complete.
But that was a "massive underestimate" and the final report is already two years overdue.
Thanks to her interim report, published last year, three of the four mesh implants once routinely used in Scots hospitals are not now available unless sanctioned by a multi-disciplinary medical team.
But campaigners are concerned that new evidence which shows the remaining implant has more long-term side-effects than traditional non-mesh surgery will be kept out of the report or played down.
More than 400 mesh victims are suing over life-changing injuries sustained from the implants.
Implants are used on more than 2000 women a year in Scotland.
Former Health Secretary Alex Neil introduced a mesh suspension in June 2014 but some doctors continued using the implants.
Throughout the scandal, the UK health watchdog, the MHRA, which is 90% industry-funded, has continued to insist that "the benefits outweigh the risks" of mesh implants.
But an EU report recently called for all mesh implants, including those to treat hernias, to be reclassified as "high risk".
Dr Wilkie was unavailable for comment.
A Scottish Government spokesman said: "Dr Tracey Gillies, medical director of NHS Lothian, was appointed as chair of the Independent Review last month, following the resignation of Dr Lesley Wilkie for personal reasons.
"The new appointment has no impact on the publication of the report and Dr Gillies will ensure this continues as planned."
Q&A
Q When did the mesh scandal originate?
A Back in 1998. Surgeons around the world began using polypropylene mesh to treat bladder problems and pelvic organ prolapse. Implants, made of the same extremely fine surgical "netting" used to treat hernias, were used as a hammock or sling to support internal organs.
Q Who does it affect?
A Mums, largely. With 
up to 45% of women suffering bladder problems at some time 
in their lives, medical manufacturers made billions replacing traditional non-mesh procedures with the 
new technique.
Q So, what happened?
A Up to one in five women who had mesh implant surgery suffered serious side-effects, causing manufacturers to be accused of rushing to market without long-term testing. Firms have paid 
£1.5 billion compensation in the US. Hundreds of thousands of women around the world suffered life-changing injuries.
Q How many women in Scotland are affected?
A Around 2000 mesh procedures were carried out in Scotland each year until the practice was suspended in June 2014. More than 4000 women have launched the biggest medical negligence claim in Scottish legal history.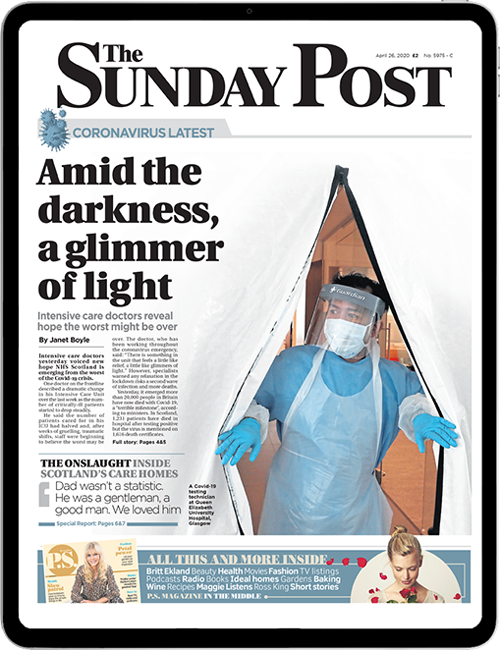 Enjoy the convenience of having The Sunday Post delivered as a digital ePaper straight to your smartphone, tablet or computer.
Subscribe for only £5.49 a month and enjoy all the benefits of the printed paper as a digital replica.
Subscribe