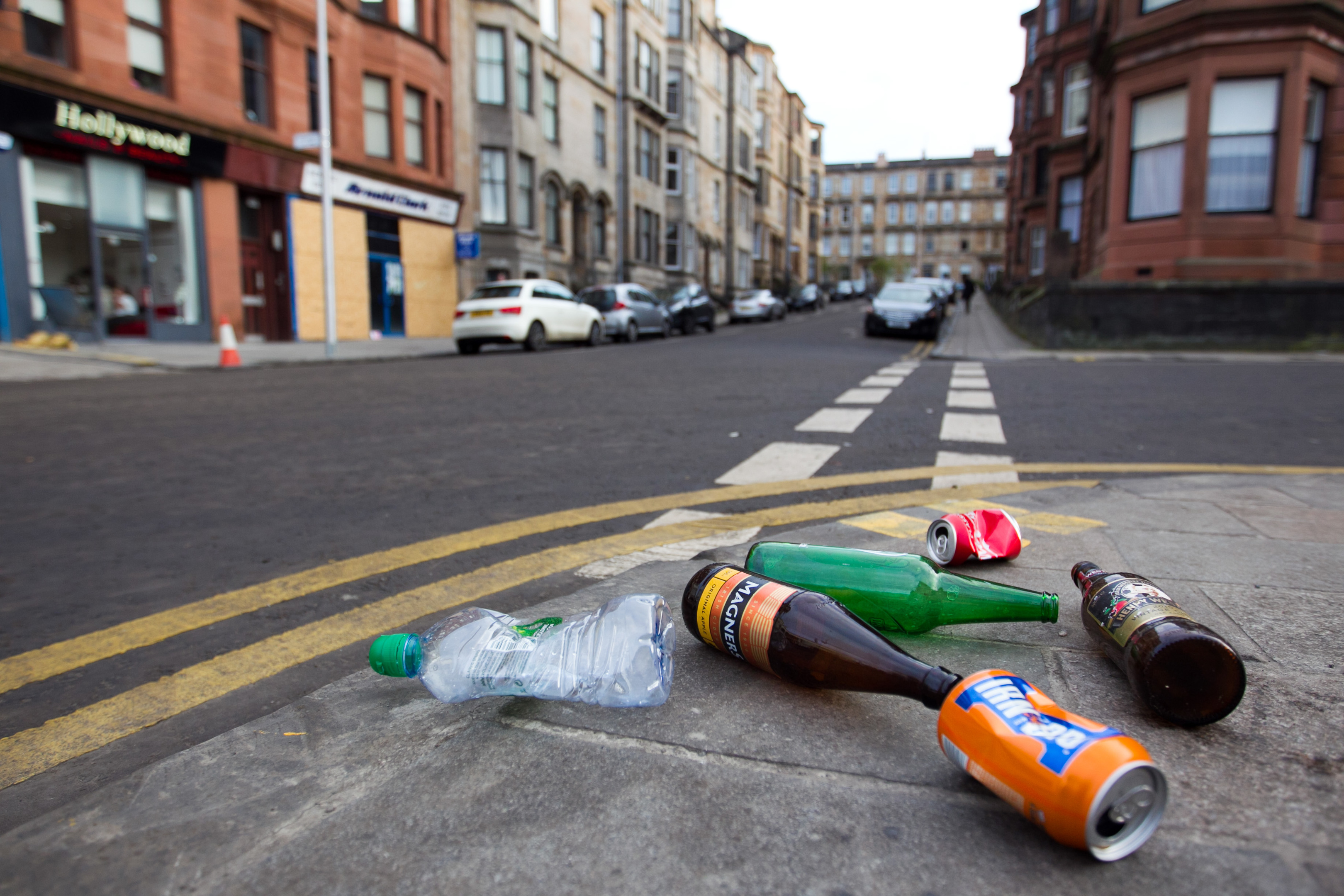 SCOTLAND'S much-loved bottle return scheme could be set for a comeback – to help combat the country's growing litter menace.
The popular recycling scheme – familiar to generations of Scots – was ditched last year, but former environment minister Richard Lochhead is calling for a U-turn and for a wider return scheme also including cans and plastic bottles to be introduced.
Support for the introduction of such a scheme has been growing steadily and Mr Lochhead will lead a pitch to MSPs at a Holyrood event later this month asking them to back it.
The charm offensive will attempt to persuade the politicians by drawing on the positive experiences of other countries such as Germany, Norway and Sweden and research from Zero Waste Scotland suggesting the move would save local authorities £13 million a year.
"The results from deposit return schemes around the world are phenomenal," said SNP MSP Mr Lochhead.
"Recycling rates go through the roof and litter is reduced.
"We live in too much of a throwaway society and there's no doubt that momentum is building towards a move like this in Scotland."
If the idea attracts enough support in the Scottish Parliament, it could be implemented within two years.
Last week, The Sunday Post revealed the growing concerns of leading environmental charity Keep Scotland Beautiful.
Operations director Carole Noble fears the litter situation will deteriorate as councils are being forced to cut back services to meet challenging budgets.
The scheme would see shoppers paying a deposit, which would be around 10p, when buying products in cans and plastic or glass bottles, with the money refunded when they return the empty containers.
In areas which already operate such schemes, including a number of states, provinces and territories in the US, Canada and Australia, recycling rates hit an average of 95%. By contrast, the figure for recycling these items in Scotland is below 50%.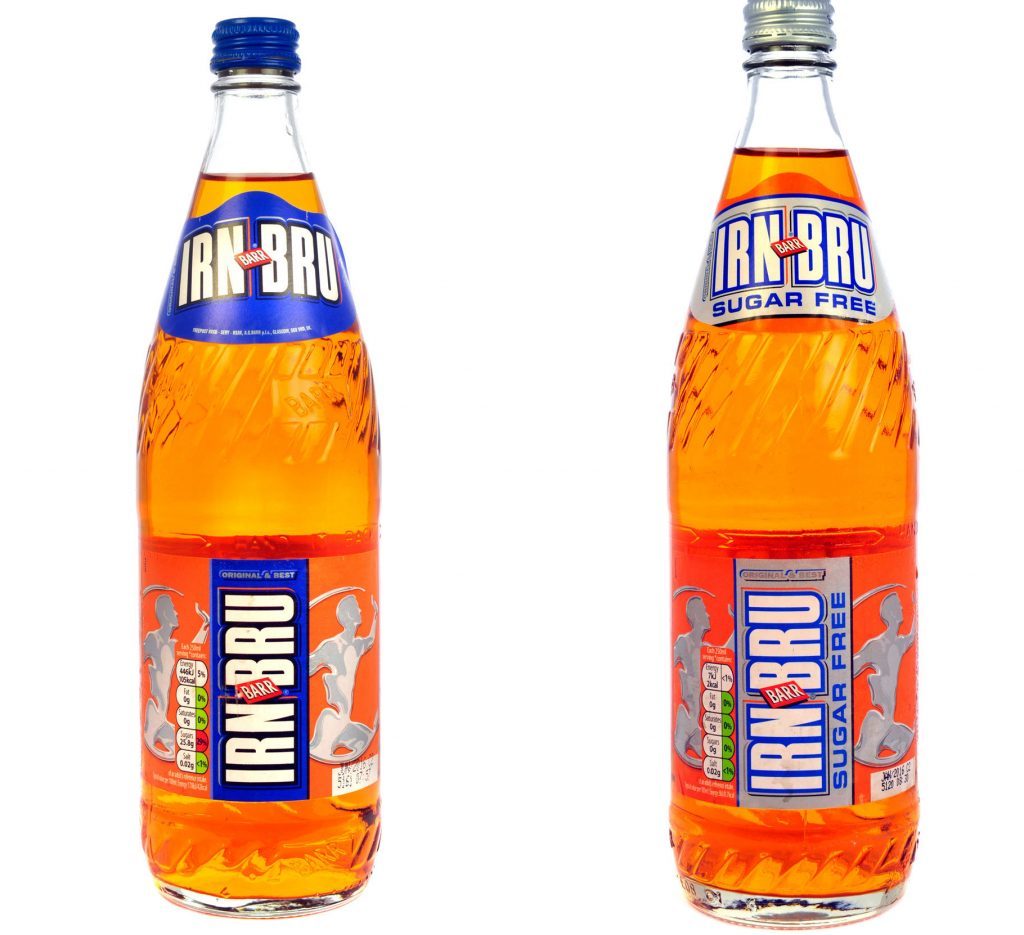 The Scottish Government already has the power to introduce such an initiative under the Climate Change (Scotland) Act of 2009 and polling from the Association for the Protection of Rural Scotland (APRS) has shown almost eight out of 10 people back the move.
APRS started a campaign backing the bottle deposit scheme in September 2015 and director John Mayhew will speak at Lochhead's Holyrood event on December 20.
"We came into this because our members were sick of the sight of litter in the countryside," Mr Mayhew said.
"This is about galvanising support for the scheme by speaking to MSPs and as many people as we can reach.
"We're interested in reducing litter and this is an effective, proven way of doing that."
Despite the promising statistics, there are still some heavyweight opponents to introducing the bottle deposit return scheme. Drinks manufacturers and supermarkets are largely unconvinced that Scotland's recycling rates would see a sharp rise.
Irn-Bru maker Barr's famously operated a deposit scheme for decades but ended it last year, with the return rate decreasing from 99% in 1953 to 53% in 2015.
However, a Barr's spokesman poured cold water on the idea of bringing the scheme back. He said: "We don't support the introduction of a deposit return scheme as we believe it would be more costly and inconvenient for consumers and businesses and wouldn't address the fundamental issues of recycling and littering.
"We believe the focus should remain on continuing to educate the public on the importance of recycling and changing consumer behaviour in relation to litter through information and education."
Mr Lochhead, who resigned as environment minister in May after nine years in the post, will have to convince his successor, Roseanna Cunningham, of the merits of the bottle deposit scheme.
However, the successful adoption of the 5p carrier bag charge two years ago, despite a raft of objections, gives him cause to be optimistic.
"The lesson learned from the carrier bag charge is that if we attach a value to something like empty cans and bottles, which have become such a blight, people will be less likely to throw them away," he said.
"It doesn't take long for the public to show support for a policy which makes a real difference."
'A crowd of people saw me drop the bottle.. but nobody batted an eyelid'
LITTERING costs the Scottish economy £78 million last year.
Campaigners claim tougher enforcement measures would help consign casual litter dropping by pedestrians and motorists to the litter bin of history.
But exactly how do people react to litter-dropping? Our reporter, Stuart Findlay, hit the streets of Inverness to find out.
---
IF you saw someone deliberately dropping litter as they walked past you in the street, what would you do?
That's what I put to the test when I ventured out on to the streets of Inverness, armed with crisp packets and an empty bottle of Irn-Bru.
It's one thing for people to pretend they've dropped something by accident but surely if someone is brazenly throwing trash on the ground, someone would dig them up about it?
I was expecting some confrontation but, on the 12 occasions where I blatantly threw litter on the ground, only twice did anyone react.
On both occasions, it was women in their 30s.
The first asked if I'd do that in my own house while the second took a more intimidating approach, stepping towards me and shouting something that can't be repeated in a family newspaper!
As for the rest, there were a few icy stares but for the most part, people just ignored me.
On one of the tests I walked through a crowd of 15 people waiting for a bus and dropped a crisp packet and a plastic bottle but no one batted an eyelid.
Police and community wardens were nowhere to be seen during my hour-long stroll through the Highland capital but I did manage to put two street cleaners and a traffic warden to the test.
Neither cleaner offered a reaction – the first didn't even break stride as he scooped up my dropped bottle and when I turned around to face him he politely asked if I needed it back.
As for the traffic warden, he paid me no attention until I asked him if he'd seen me drop anything.
"Yes, but there's nothing I can do. I'm only focused on parking," he said.
Despite plenty of rubbish being plainly visible in the city centre streets, there have been only SEVEN fines issued for littering in the Highlands in the last year.
After this test, that doesn't surprise me.
Don't worry – I made sure all the litter dropped as part of my experiment was picked up and binned.
---
READ MORE
Litter in Scotland is getting worse – and it's costing the economy millions
Dedicated litter picker's rubbish bags would reach as high as Mont Blanc if piled up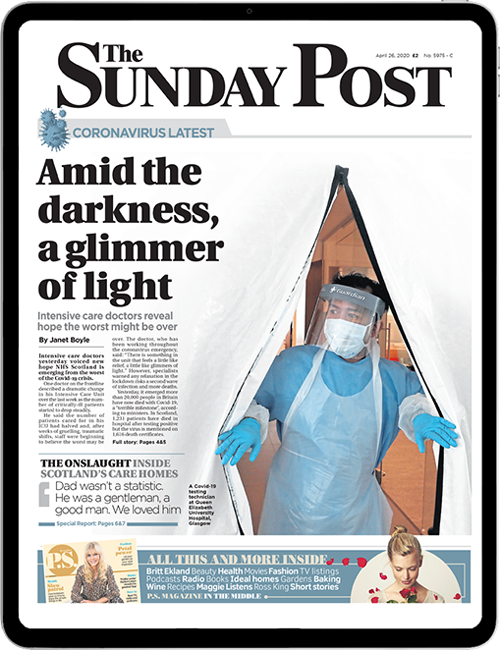 Enjoy the convenience of having The Sunday Post delivered as a digital ePaper straight to your smartphone, tablet or computer.
Subscribe for only £5.49 a month and enjoy all the benefits of the printed paper as a digital replica.
Subscribe