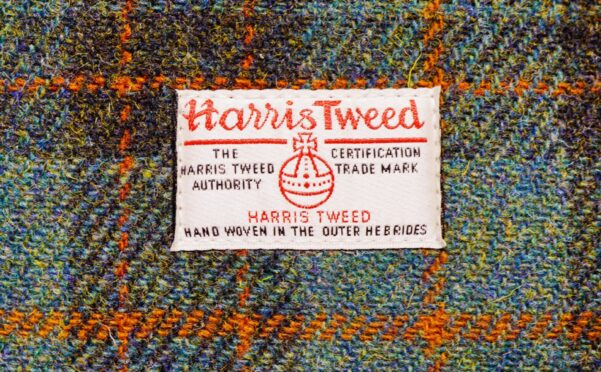 For dedicated followers of fashion, it has never been away but, thanks to our lockdown boxset bingeing, Harris Tweed is back with a bang.
The famous brand has combined tradition and heritage with the ability to endure through the ages of ever-changing fashion and has been inspiring the most influential designers for generations.
Now, a new wave of enthusiasm for the Hebridean cloth is being credited to the Netflix royal hit The Crown and scenes of off-duty royals resplendent in tweed at Balmoral.
The drama helped inspire Max Mara's artistic director Ian Griffiths to create the fashion house's autumn/winter collection for 2021, and Google searches for Harris Tweed enjoyed a peak around the time the latest series launched on Netflix.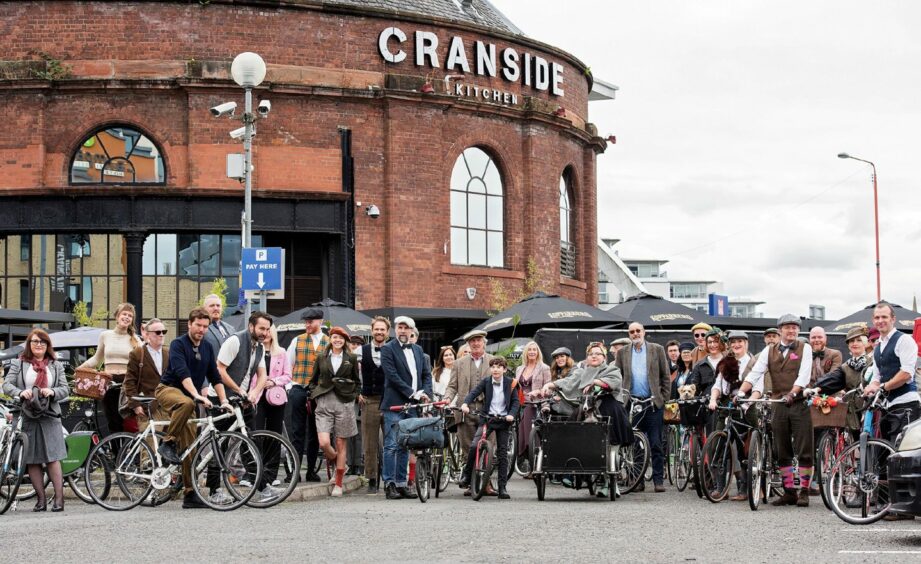 Mark Hogarth, creative director at Harris Tweed Hebrides, said: "Coming out of the pandemic, we've got a few cultural things going on.
"People who have been trapped in their houses for quite some time want to get out and about and socialise. We're also entering into the autumn season, which means that people want to invest in some new clothing.
"It's always great to have cultural references from shows like The Crown, where the authenticity of the wardrobe is of paramount importance to the show. You can't get any more authentic than Harris Tweed."
Heritage
The cloth is handwoven by islanders in the Outer Hebrides, with standards and brand protection enshrined in law.
Cultural touchpoints stretch back decades, with tweed part of the choice uniforms for spies on the big screen, and also featured heavily at Madonna's 2000 wedding to Guy Ritchie in Dornoch.
In 1967, Dustin Hoffman's character Benjamin Braddock in The Graduate wore Harris Tweed, and it formed part of the Preppy style emanating from Ivy League universities, where students found they needed extra layers of warmth in old, gothic stone buildings in upstate New York and New England.
It's that functionality, says Hogarth, that has formed a major part of the brand's success.
In the early 20th Century, workers on the Clyde would wear thick, durable Harris Tweed bunnets to shield them from the wind and rain in exposed shipyards but the brand was equally at home on jackets worn in the aristocratic mansions of Sutherland, Skye, and, of course, Balmoral, before the introduction of central heating.
"We've always been in a quite glorious position where the functionality of Harris Tweed generated the fashionability of it," said Hogarth.
"There's always been an establishment element of Harris Tweed through the royals, aristocracy. But on the other side there's this kind of anti-culture element where the students wore it, spies wore it, and that was primarily because it was durable and sustainable in every sense.
"When I first visited Ralph Lauren, his brother Jerry burst into the meeting unannounced and said: 'I'm flying to Paris tomorrow and the Harris Tweed jacket is the first thing in my case. I roll it up, I throw it in, I take it out, I put it on' and that sums it up."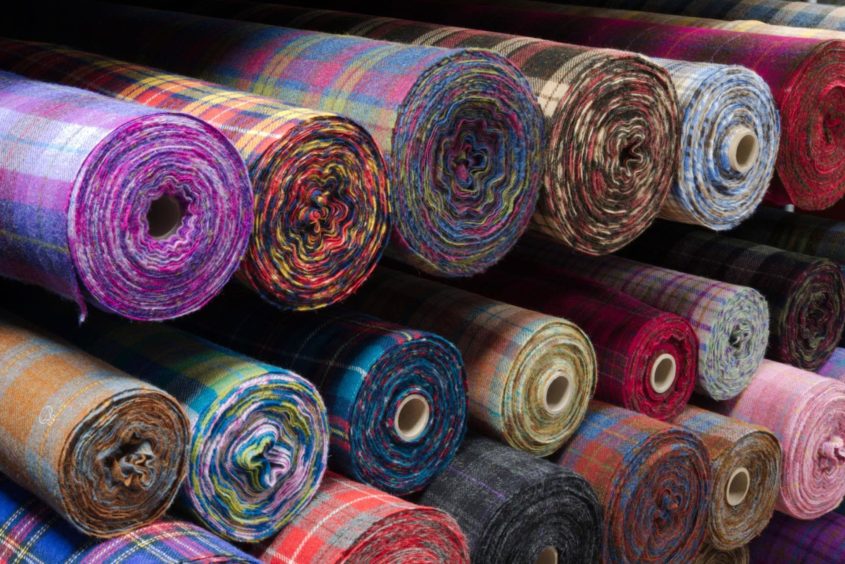 Durability and sustainability
This durability, Hogarth believes, also puts Harris Tweed on the right side of the sustainability debate that's currently a hot topic in fashion.
Hogarth said: "There's an old adage in fashion circles: 'I'm too poor to buy cheap shoes'. If you buy something that isn't good quality, you have to keep buying it again. We are making a product that's an investment rather than an expense.
"With the debate now about carbon emissions, in fast fashion in particular, we have a unique story. We're a vertically integrated industry and community-based. Not only are we making a sustainable product, but also sustaining a community in the Outer Hebrides."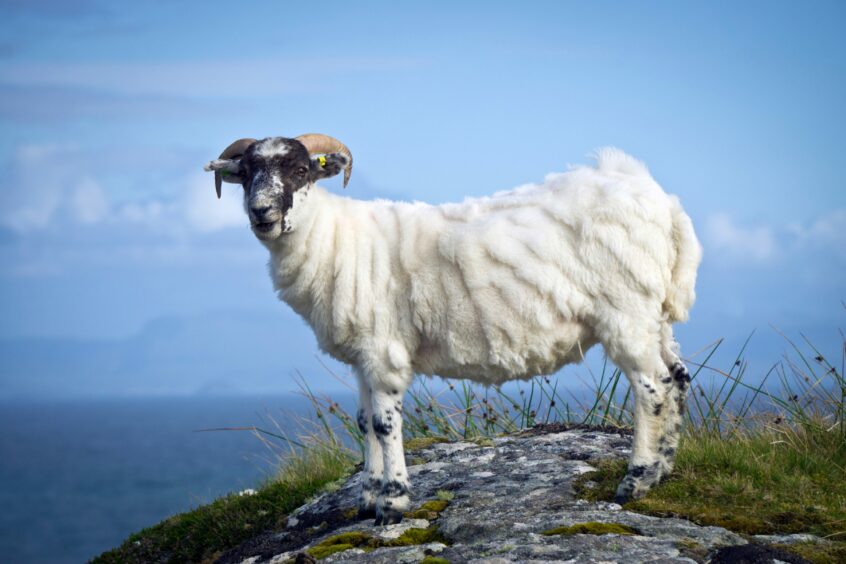 The brand continues to look to the future to safeguard its heritage for generations to come.
This includes investing time and energy into courses for new mill workers and weavers.
"We've got a really good team at the mill making sure there's a next generation who are trained up and ready to come into what's a very skill-intensive environment," added Hogarth.
"By making Harris Tweed more fashionable, we've managed to make it a little bit more endearing for the younger generation to come and work in the industry and see it as a career.
"Culturally it has been a great thing. With the possibility of it being a career on the islands, it stops extensive out-migration."
---
Variety and reinvention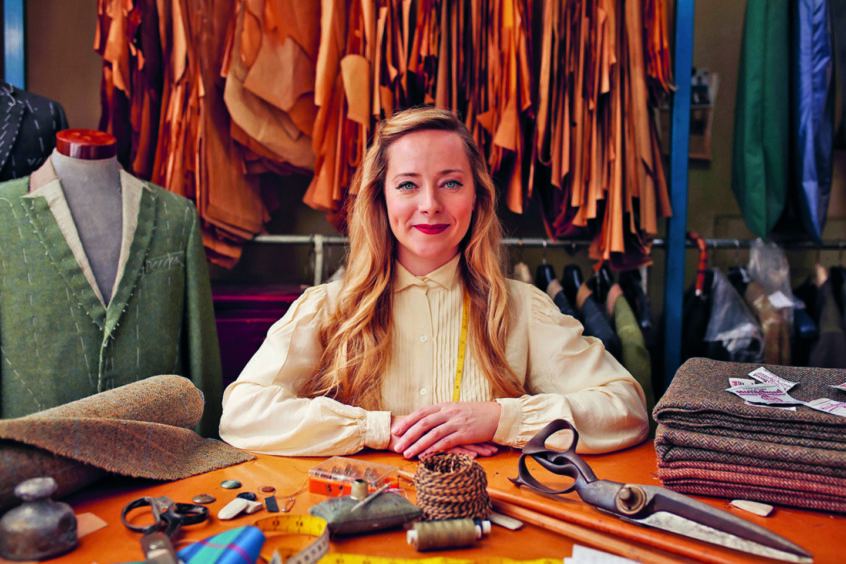 Designer Vixy Rae, author of The Art of Tweed: From Weaver to Wearer, believes tweed's versatility is key to enduring popularity.
"Tweed has an amazing ability to reinvent itself every autumn and winter," she said.
"Due to the rich array and depth of colour, it has an infinite amount of variation and patterns.
"It's not hard to include something in a winter collection as it embodies the season with the subtle hues and vibrant tones."
Rae said that Harris Tweed is recognised globally for its "real, honest quality" from the home weavers to the big mills.
"Still being hand-loomed, it really gives a true Scottish flavour," she said. "It has colours inspired by the landscape, texture which is soft yet rugged and a process which can be followed right from the sheep's back to the customers.
"It holds a nostalgic romance which creates images of windy beach walks and cosy drams by the fire, who wouldn't that appeal to?"
The good, the plaid and the unbelievable: Scottish tailor and fashion designer Vixy Rae on how tartan bounced checks around the world
Passionate about clothing from an early age, Rae wrote her book on tweed last year as a follow-up to her first release, The Secret Life of Tartan.
She felt she had been researching for it for over a decade without realising, reflecting on the garments she'd created and the heritage which preceded her.
"Writing it was a chance for me to share all the knowledge I had gathered in my career in clothing design and retail, almost a portfolio," she said.
"I find the process fascinating and it has an appeal which crosses generation and class.
"From catwalk creations, to simple shawls there is something truly endlessly beautiful about tweed's depth and texture. I'm inspired by the landscape and driven by colour."
Rae, who is co-owner of Scotland's oldest tailor, Stewart Christie & Co in Edinburgh, isn't surprised to see a rise in demand for tweed thanks to portrayals on the big screen.
"Film and television are one of the leading inspirations for clothing in popular culture," she said.
"Scotland has been portrayed well in many recent dramas and films, from Skyfall to Outlander.
"The costume designers and stylists always spend so much time and effort to create the perfect looks to embody the characters and we buy into this whether we know it or not."
---
From Balmoral to Milan: Fashion royalty inspired by tweed, midis, quilted jackets and headscarves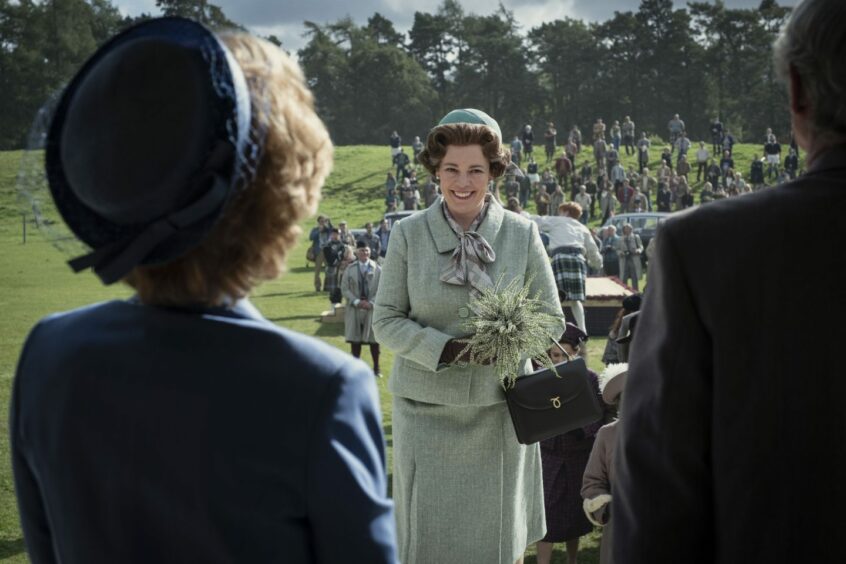 By Wendy Rigg, Sunday Post fashion editor
When Kate Middleton wears something you know it's a trend. She chose a belted tweed jacket from reallywildclothing.com (a brand which creates modern designs inspired by British heritage) on a visit to Cumbria earlier this month.
She paired her jacket with jeans and hiking boots for a contemporary look. Over the years she has favoured coats, dresses and skirt suits in tweed, so it's not just a quick fling but a long-standing love affair.
Of course, she's not the first royal to wear the heritage fabric – the Queen has long been a fan – so it's no wonder Her Majesty's style is one of the inspirations behind this season's Max Mara collection. And there can be no bigger endorsement.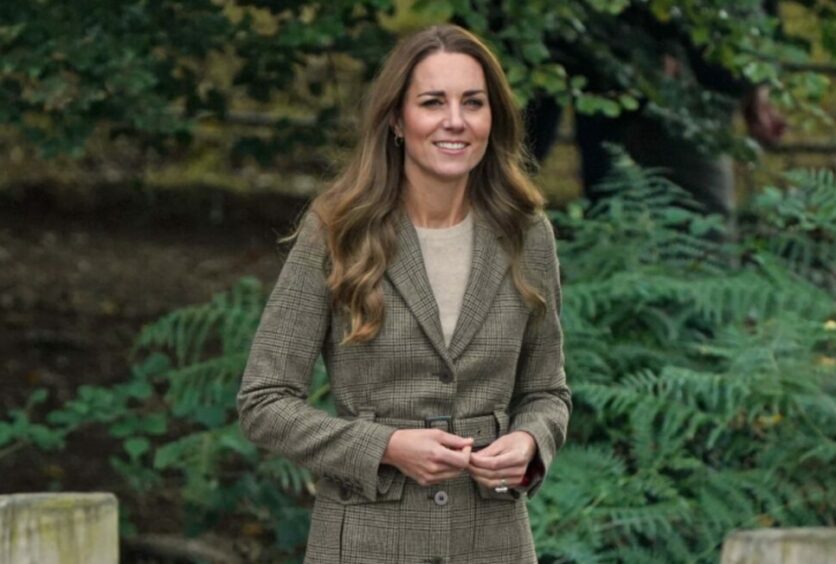 Creative director Ian Griffiths sent models down the catwalk in headscarves, tweed midi skirts, tartan and quilting, in shades of green and the label's signature camel. It was more than just a nod to the monarch's Balmoral style which featured in the last series of The Crown.
The High Street brands pick up on anything the Duchess Of Cambridge does so you can find a navy tweed skirt suit, as well as a blazer and cropped jeans-style jacket at high street favourite, Mango – all modern takes on Scotland's traditional fabric.
Marks & Spencer has a tweed belted coat which is classic in style, and a best-seller at £89, so it's possible to get in on the trend without paying designer prices.
Kate's not the only celebrity to have been seen getting tweedy with it. Love Island presenter Laura Whitmore was spotted in a short skirt suit in monochrome tweed from online shop maje.com.
The French fashion brand also has tweed shorts, suits, a quilted jacket, sleeveless tops and wide-legged trousers, all with an urban twist – as far away from the countryside as you can get.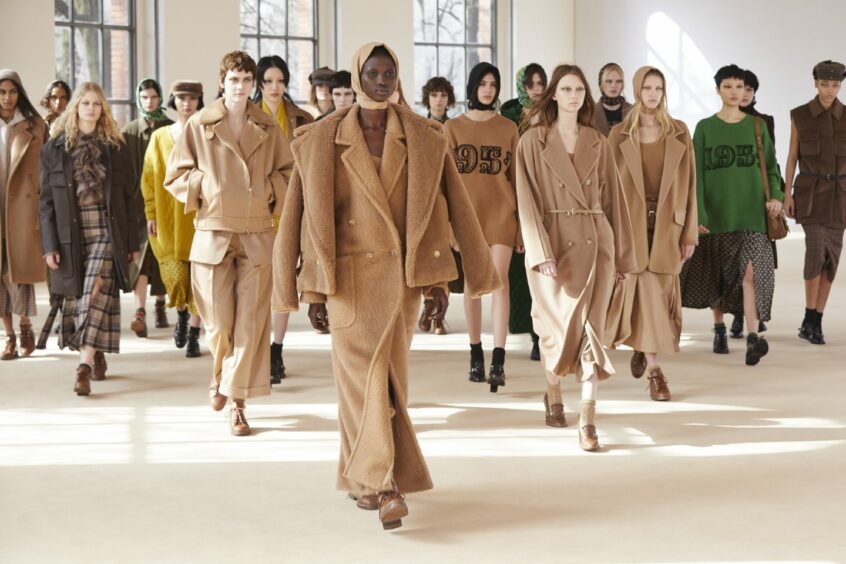 If you thought it was a traditional fabric suited to an older market for those interested in country pursuits like hunting and fishing, then think again as Gossip Girl tweeds in bright colours are also hitting headlines – particularly mini dresses and skirts, and worn with trainers or chunky boots.
Of course, men always have a plethora of tweed to choose from, particularly for autumn and winter, so you know whose wardrobe to rummage and raid for a tweed fix!
At the high fashion end of the menswear market the digital runways were awash with Balmoral-ready looks. Tweed shorts and jackets, with rubber Chelsea boots and knee-high socks stomped the runways at New York-based MGSM, while Italian label Massimo Alba opted for a more tradition take, pairing a tweed jacket with jumbo cords.
Can't quite see Prince Charles in tweed shorts, but you never know! There's something for everyone of any age so get involved.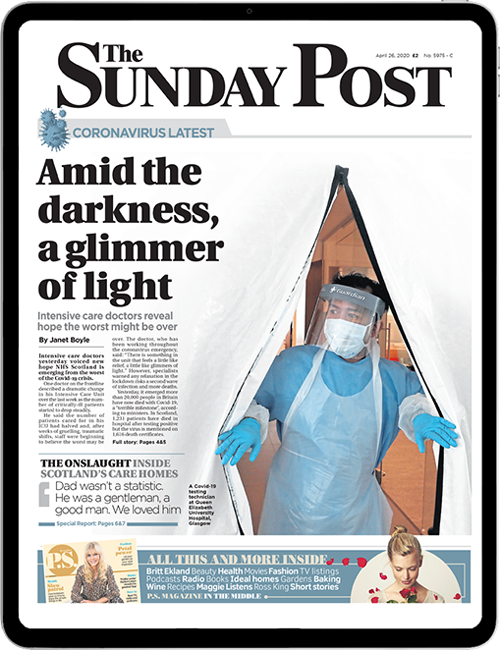 Enjoy the convenience of having The Sunday Post delivered as a digital ePaper straight to your smartphone, tablet or computer.
Subscribe for only £5.49 a month and enjoy all the benefits of the printed paper as a digital replica.
Subscribe