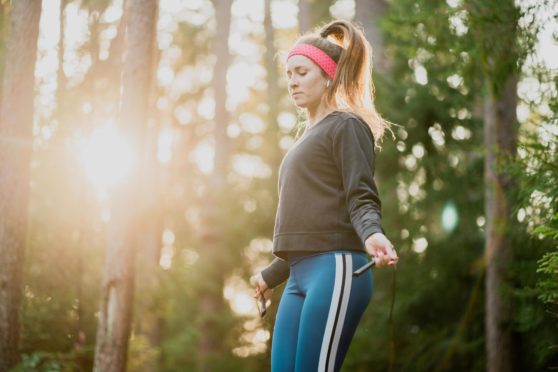 If the past eight months of upheaval and uncertainty have left you feeling a little directionless, you aren't alone.According to author and life coach, Sue Belton, this year has prompted more and more people to think about what they really want from life, reconsidering what makes them truly happy – and often, on reflection, that isn't their hard-earned career.
"Only a month into lockdown, I got a flurry of messages from new private clients," explained Sue, who became a life coach 12 years ago, after leaving a high-powered career in journalism.
"I tend to work with very ambitious, driven people, and because they had a lot more time and space to think – something they wouldn't have in regular life – they started to question their choices. Usually when people come to me for help, they have been at that point for about two years, but Covid has really sped up that process. This year has pushed loads of people into a space where they want to make a change.
"And although people initially come to me to discuss their career, usually, their job is only part of it – their career is only a symptom of what's really going on."
For many people, what is often described as a "midlife crisis" is especially common after a pivotal moment or turning point, such as becoming a parent for the first time, getting divorced or being made redundant from work.
Sue continued: "My private clients are mainly women, but there are some men, and they come to me when they're at the point where they are no longer getting joy or fulfilment from what they do.
"That's usually around the early to mid-30s, when who you really are is coming out – which is often not really aligned with what we have been conditioned to follow as a career. The classic case is a doctor or lawyer who followed that path because their parents suggested it – but they later realise it doesn't really make them happy."
With so much change and uncertainty swirling around in the wake of the pandemic, it's natural to be evaluating everything from work life to romance – and if you are seeking a new direction, the first step is changing your mindset.
Talking to someone, like a life coach, who can give an impartial and independent perspective, can be a positive first step, but there are also lots of practical things we can do every day to kickstart the shift we need.
In her new book, Change Your Life In 5, Sue has created an easy-to-follow guide for anyone hoping to feel more fulfilled, giving readers the power to conquer everything from imposter syndrome to the unrealistic desire for "perfection".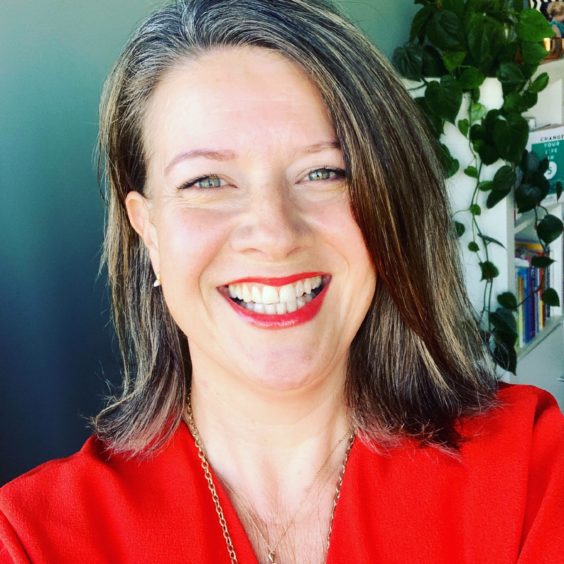 The core principles detailed in the book – clarify, conquer, choose, celebrate and commit – provide a roadmap for anyone who feels adrift, and can be applied to all areas of life through activities, advice and simple practices that will help to inform your next steps.
Introspection isn't the easiest of tasks, but Sue explained: "I often have clients who say they aren't going to speak about their emotions. In western society we are very much of the thinking that emotions should be hidden but, actually, everything you feel is information from the body, it's data. So for me, it's really important to create a space where people feel comfortable to express their emotions. I think it's really important to learn from those emotions."
Sue added: "You can always change how you respond to moments in life. What you tell yourself – your mindset and thoughts – is the loudest voice that you hear. So, what we tell ourselves is so important.
"If you want your life to be a certain way, stay away from the 'shoulds', the 'can'ts' and the 'have tos' – those will only limit your beliefs and stop you living the life you want."
---
I've got new rules… and a bright future

– Sunday Post writer Alice Hinds
When Sue invited me for a one-to-one life coaching session, I'll admit I was a little sceptical.
But since turning 30 (in the middle of a pandemic, no less), I have been feeling somewhat directionless and off-balance, so I was willing to try anything that could help me see and think more clearly. We connected via Zoom and Sue started by asking me what I wanted to discuss. My career has never been much of an issue, but living alone during lockdown had made me think differently about relationships, and I wondered if there was anything I could do to make dating seem less, well, pointless.
Trust me, my gran's sage advice that there are "plenty more fish in the sea" doesn't apply to the likes of Tinder – that ocean is mostly filled with the shipwrecks of relationships gone wrong.
After talking through my thoughts, Sue told me to take my feelings and plonk them in the middle of the room, creating metaphorical space between my brain and any negativity. We then both stood up ("When we move our bodies, it opens up more expansive ways of thinking," explained Sue) and then discussed what my ideal future would look, feel and even sound like.
From there, we drew up a list of things to say "yes" and "no" to – a process that's harder than you might think.
From there, list in mind and hand, we performed a "commitment ceremony", which saw me step forward (yes, physically) and promise to follow my new rules for life. By the end I felt quite emotional, which Sue explained was normal when opening up new "pathways for change" in the brain.
So, did the session make a difference? Unexpectedly, yes. Talking through my wants and needs with a stranger – someone with no investment in my life – felt initially daunting but it acted as a form of therapy, which helped me realise what I needed to change. Now, almost a month later, I've managed to maintain the positive, sunny outlook Sue helped me build.
---
Change Your Life in 5: Practical Steps To Making Meaningful Changes In Your Life, Eddison, £9.99, is out now. Visit suebelton.com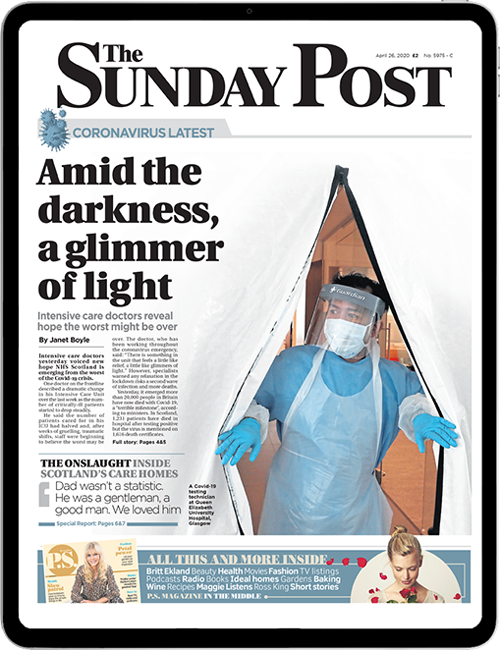 Enjoy the convenience of having The Sunday Post delivered as a digital ePaper straight to your smartphone, tablet or computer.
Subscribe for only £5.49 a month and enjoy all the benefits of the printed paper as a digital replica.
Subscribe