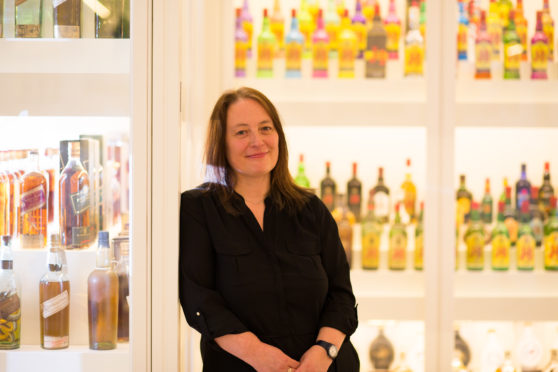 Now recognised as the biggest selling Scotch whisky brand on earth, Johnnie Walker has come a long way from its small-town beginnings.
Celebrating its 200th birthday, the brand was the innovative brain child of a modest farming turned green-grocing family from Kilmarnock, and fast-forwarding two centuries, is now worth £4.5bn worldwide.
A number of new ventures are launching to celebrate the company's significant anniversary, including its new Johnnie Walker experience opening in Edinburgh next year and four new celebratory blends.
We catch up with Johnnie Walker archivist of 23 years, Christine McCafferty, to find out why this Scottish brand with such small beginnings is still dominating the whisky world, 200 years later.
---
Can you tell us a brief history of the Walker family? 
John Walker had grown up on a farm in Ayrshire and unfortunately when he was 14 years old, in 1819, his father passed away. His family then took the bold decision to sell the farm, and the money that they raised went towards a grocery shop.
So after John, we have Alexander – who was John's son – he took over in 1857, and he really transformed it from this small grocery shop into a much more commercially minded international business.
Then the third generation come in the 1880s and they take the business to a whole new level, and continue that push across the export trade. By 1920 they were reaching over 120 markets, which is incredible when you think they were just a small grocery shop in 1820.
Where do the flavours of Johnnie Walker originate?
The first inventory we have is from 1825, which details what John was selling in the shop from that very early time and it gives us some really great insights.
He wasn't just selling whisky, he was selling products like tea from china and pepper from Jamaica. So even though it's a small shop in a small town in Scotland, he was managing to source pretty exotic products from around the world and we think that would have affected how he felt about flavour and the whiskies that he went on to mix.
Whiskies at the time were quite harsh in flavour, quite inconsistent and quite difficult to drink so blenders like John thought to mix a few of those inconsistent things together to create something of a higher quality, easier to drink and more consistent. He realised if he did this, plenty of people would come back and ask for that time and time again, and that's really how blended whisky started.
Blended whisky wasn't unique to the Walkers, but they were in that early pack, and saw this opportunity not just to build a successful business in Scotland, but to take their product around the world.
---
How did Johnnie Walker whisky become so successful?
Each generation of the Walker family built on the foundation of those who came before.
Alexander created the first branded product called Highland Whisky in 1867, he started the export trade, and he introduced what's now become the recognised slanted label and the square bottle.
This is sort of the start of many of these kind of trends that go throughout the Johnnie Walker story – they always tried to be completely distinctive from their competitors.
So that's where the label, the square bottle, the flavours, all came from – wanting to stand out on the shelf.  When you think this was the 1860s/70s, it's quite progressive to think he had that kind of creative spark and that branded awareness around that time.
Each generation was really pushing boundaries for their time and this legacy of pioneering progressiveness was just passed down each generation as if it was in their blood.
By the 1880s, the Walkers started building up this network of different agents and distributors around the world who believed in the products as much as they did.
The main places they were exporting to were Australia, South Africa, India, USA, so really all four corners of the world and that legacy of innovation and progressiveness has carried on into today.
They wanted to take their whiskies around the world but they were inspired by the world too so I think it's a two way relationship almost.
---
Where did the iconic striding man coming from?
Rather than being quintessentially or stereotypically Scottish in its iconography like a lot of other whisky brands, kilts, rolling hills, Johnnie Walker decided not to do that.
Instead, they went for the striding figure, which was much more like a London dandy – quite progressive, very amiable, and again, outward looking to the world.
---
How is Johnnie Walker still going so strong after 200 years?
I think it's an amazing achievement that the brand is still in such a strong place, and I think that comes from a number of things.
We still have a limited team of blenders who make these amazing whiskies and obviously the quality of the products has never been changed – that's the most important thing.
They also innovate, and create new products to bring to the new generation of drinkers and continuing the credentials that have been well established.
---
What's next?
We've got the Johnnie Walker Princes Street coming next year, and we're really looking forward to being able to share the story there with Scotland and our local ambassadors – we want people to fall in love with Johnnie Walker all over again.
To mark the 200th anniversary, we've launched a lot of new blends.
We're very proud of our history and story and those values from the past spur us on to the future.
---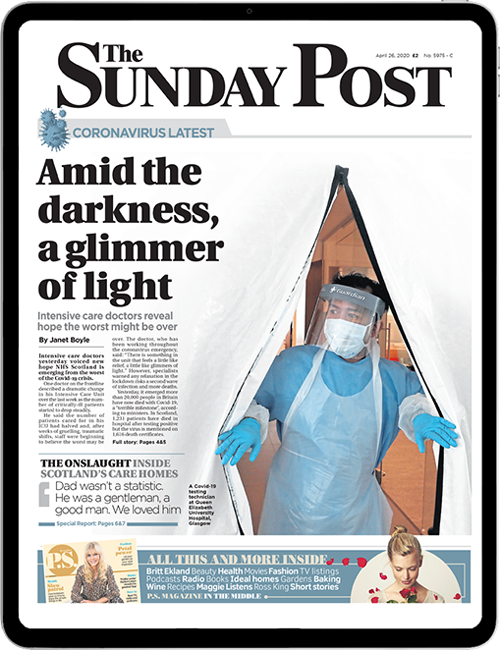 Enjoy the convenience of having The Sunday Post delivered as a digital ePaper straight to your smartphone, tablet or computer.
Subscribe for only £5.49 a month and enjoy all the benefits of the printed paper as a digital replica.
Subscribe