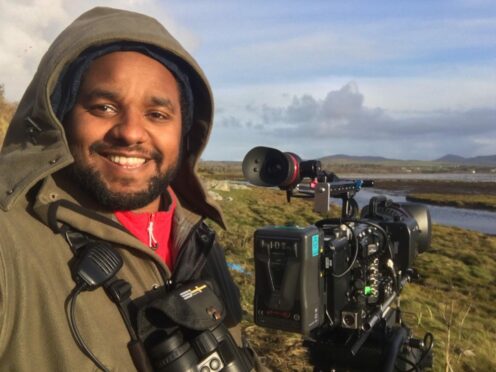 Just out of Strictly Come Dancing rehearsals, Countryfile's Hamza Yassin is hot and sweaty. He has turned down the chance to go for a drink with the show's cast so he can settle down for a chat with The Sunday Post.
Zooming in from London with a broad smile, the wildlife cameraman and documentary filmmaker confesses: "Today, dancing, the nerves really kicked in because this is real, it's happening."
The 32-year-old CBeebies and Animal Park star is psyching himself up for the hit BBC show's 20th anniversary and opening night on Friday when millions will be tuning in to see the stars and professionals coupled up.
Sudan-born Yassin, who came to the UK as a child and for nearly 11 years has made Scotland's West Highlands his home, admits he is up against some tough competition. But he reveals that being put through his paces at ceilidhs in Ardnamurchan might just give him the edge.
Yassin says: "I am nervous but I am super excited. There is nothing on the television that is like Strictly Come Dancing. We were rehearsing today and I'm just buzzing. The really beautiful thing is that everybody is genuinely lovely, from the professionals to the cast and the celebs. They are all having drinks at the moment.
"I like dancing but when you see the professionals do it, I've got nothing on those guys. It's a different league. It'll be amazing to see how far I get. I'll take each week as the first week and just learn the routine and make sure I don't step on my partner's feet."
But he says he will benefit from the traditional Scots dancing he has learned over the last decade: "I love ceilidhs with neighbours, like the 64-year-old down the road who says: 'Be careful with my knees.'
"It's really good to have had that rhythm built into me. It will help." Yassin – the youngest in a family of three – moved to the UK from Sudan aged eight, after his medic parents were invited to work here by the Royal College of Medicine and settled in Northampton. Diagnosed with dyslexia as a teenager, he was given support and went on to receive an honorary master of science degree, to add to the degree in zoology with conservation which he gained from Bangor in 2011 and a further master's degree in biological photography and imaging.
He came to the Highlands aged 21: "I'd had enough of education and thought, 'I am going to the place I love the most, the west coast of Scotland.' I have been here for more than 10 years now. It is the longest I have lived in a place. Do I feel like it is home? One hundred per cent. Have the people accepted me? Two thousand per cent! The beauty of it is that I felt like Scotland is my home when I was as young as 14."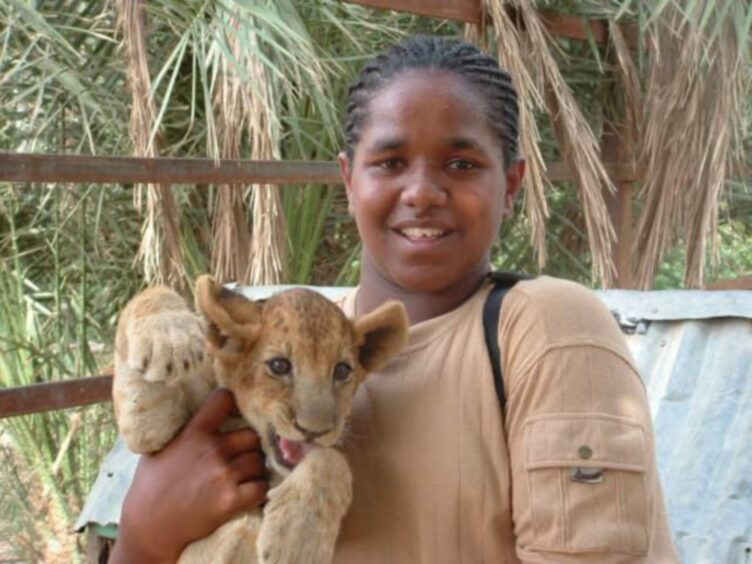 Yassin first came to Scotland when his sister – also a medic – graduated from the University of Edinburgh. "Going to graduation, everyone gets dressed up and I wanted to wear a kilt. I'm not from a clan, so I went with a Flower of Scotland tartan for years. Now I have a Midnight Shadow. I wear it to every occasion and if I'm doing the Highland Games."
His sport is tossing the caber, and he serves as anchor in the tug-o-war team. The broadcaster smiles: "I feel like Scotland has really embraced me – a blow-in or incomer – and that's really lovely. Kaye Adams and I are the two Scots on Strictly."
He admits that when he upped sticks and moved to Ardnamurchan, initially living in his car and spending his days filming the wildlife of the remote peninsula and on islands such as Mull, Coll, Muck and Eigg, his family didn't believe it would last.
"They thought it would be a two-week thing, a phase. My dad said: 'He will come back to us when his clothes are dirty and he wants more home-cooked food.' But the phase is nearly 11 years old now, it is not a phase any more.
"I am a 'Heilander,' a 'teuchter' and I love it. I am not leaving. It is a home that feels like no other. I have lived in other places but my home is the Ardnamurchan peninsula."
But his love of the natural world began in Sudan. He remembers: "We were on the outskirts of Khartoum, the capital. At that time it wasn't two countries, Sudan and South Sudan, it was just Sudan, and we travelled a lot, we saw everything from lions to giraffes. That was the norm, it wasn't unusual to have a hyena outside.
"From the house, we could see the Nile and would go fishing for catfish and cook them.
"You get these beautiful birds there. We call them Weaver Birds but in Sudan they are called Birds of Paradise because they are multi-coloured and they disappear for the migration. In the winter, you believed they went to heaven before coming back for the nesting season.
"These old African beliefs made me fall in love with nature. I was just a kid who was always outdoors."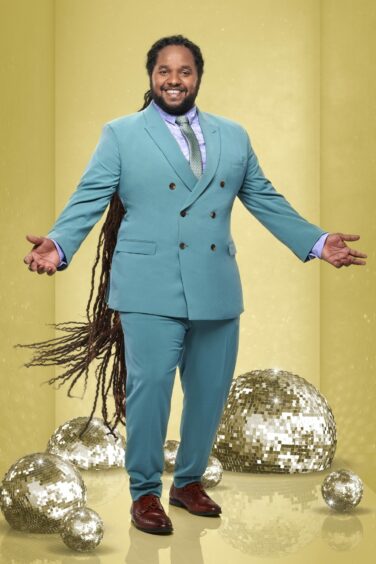 In the UK he was further inspired by the TV programmes of Sir David Attenborough and the late Australian zoo keeper and conservationist, "Crocodile Hunter" Steve Irwin: "If I couldn't be exactly like them, I would be the cameraman because he would be next closest to the animal. I love filmmaking and animals."
Now he is inspiring a new generation of children whom he introduces to the natural world in the BBC's Let's Go For A Walk With Ranger Hamza and its spin-off series, Ranger Hamza's Eco Quest.
He wants to give hope to other youngsters diagnosed with dyslexia, saying: "I truly believe my dyslexia is my gift and I am the man I am now because of it. I think in 3D, I think in pictures, I have a photographic memory and that is all due to my dyslexia."
The condition was spotted by a teacher, who arranged appropriate intervention and support, and the young Yassin saw his grades and his life turned around. He says: "If I can connect with one struggling kid who thinks he or she is not going to be anybody, if that kid can say, 'look at Hamza, he has dyslexia but he is living his dream', I'll be happy. If I can do it anyone can. Dyslexia is not a hindrance, it is a gift."
A role model to youngsters, would he like some of his own to keep him on his toes? "I do not know what the future will hold but it will be lovely if they come along one day and if they don't, so be it," he says.
For now he is content to focus on Strictly. He grins: "I'm just thrilled as it is one of best shows ever. Twenty years of Strictly – how exciting!"
---
Strictly Come Dancing, BBC1, Friday, 7pm, Saturday, 6.45pm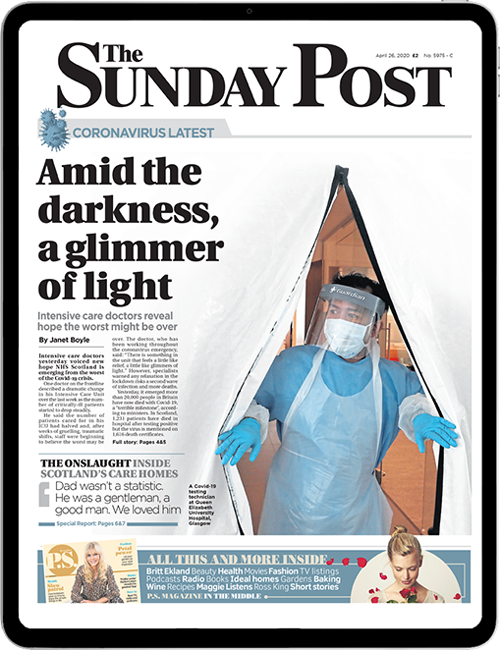 Enjoy the convenience of having The Sunday Post delivered as a digital ePaper straight to your smartphone, tablet or computer.
Subscribe for only £5.49 a month and enjoy all the benefits of the printed paper as a digital replica.
Subscribe