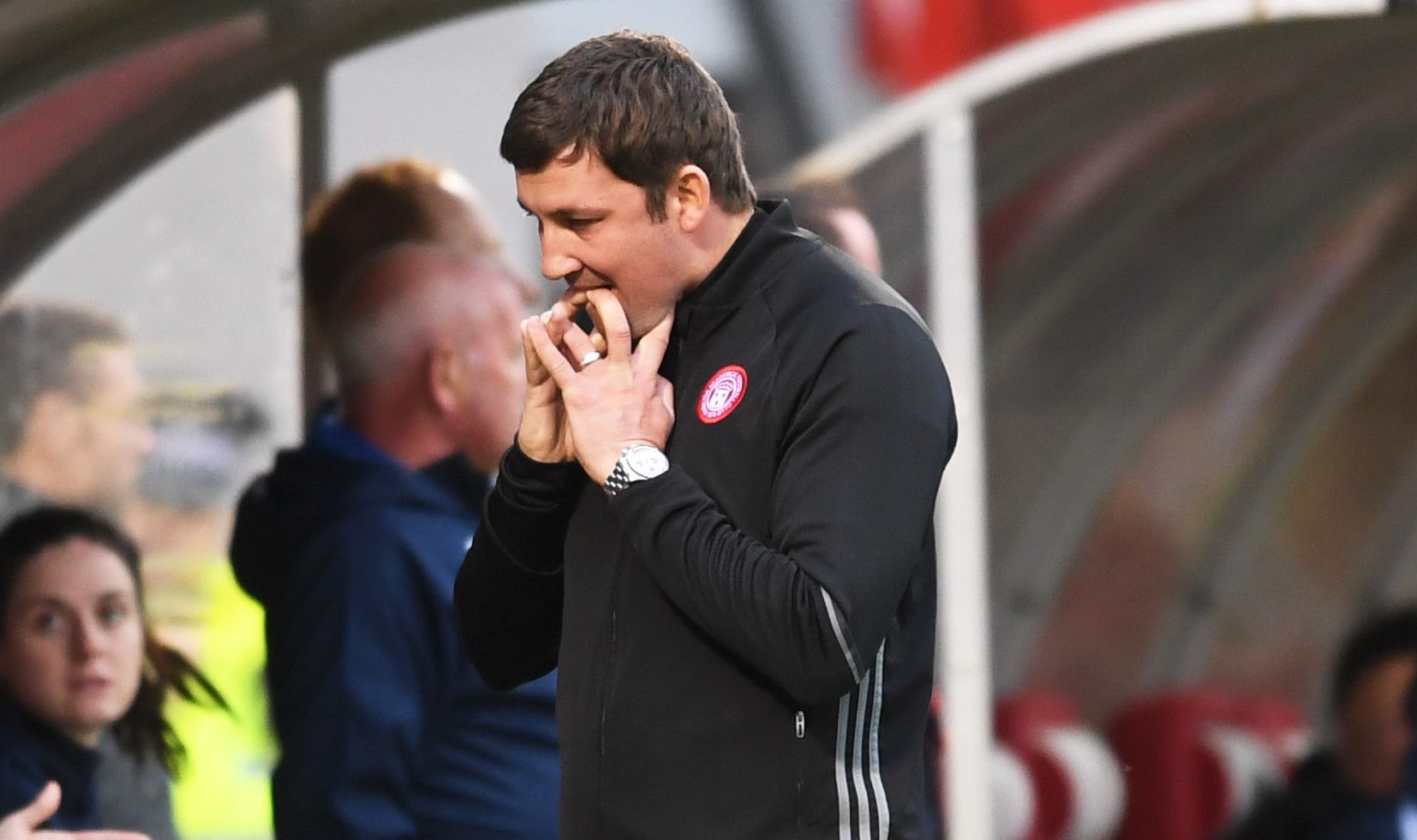 BOSS Martin Canning insists it is "business as usual" at Hamilton despite the club falling victim to a major fraud last week.
Reports suggest Accies lost around £900,000 following what they described as "an elaborate fraud" in a statement released on Friday, and are working with Police Scotland in a criminal investigation.
Football fraudsters posed as fraud-busters to rob Hamilton Accies
However, Canning praised the club's board, who have injected their own funds to help with the day-to-day running, for their reaction to the crisis and insisted it has had no effect on the players' performances.
Accies went down 2-1 at home to Motherwell on Saturday, the day after the statement was released, but Canning played down the timing.
"The owners came in last Friday and spoke to the players and that was a great thing to do because everybody knows where we stand," he said.
"They've just said it's business as usual in terms of the football department. We just go and work away and they will work and deal with the other stuff.
"From a footballing point of view it's not really been an effect, we've just got to keep our heads down and work hard in training and turn that into results on Saturday."
He added: "Absolutely nothing changed. It's just a case of working away as normal.
"The real disappointment for me is for the guys that have worked so hard to build the club up and do what they've done with this place since they took over – it is obviously a big kick, so that's my disappointment."
"We keep finding a way to lose": Hamilton boss Martin Canning frustrated after defensive performance sees defeat against Motherwell
Canning, whose side have now lost five matches on the bounce and head to Ross County on Saturday, admitted it had been important to assure the players that they would not be affected by the issue.
Owner Ronnie MacDonald has said plans to build an indoor pitch have been put on hold, but Canning revealed the board had spoken privately to his squad.
He said: "I said I would like it if they came in, albeit the day before the game, but I still think it was important to let everybody know so we don't create that panic.
"As a player or anybody not in the know, as soon as you hear that type of news you start to wonder what's going to happen, and there's loads of questions.
"So the fact they came in on the Friday morning and spoke to everybody, assured everybody and put everybody's heads right, it just allows you to concentrate on football, and that's a positive."