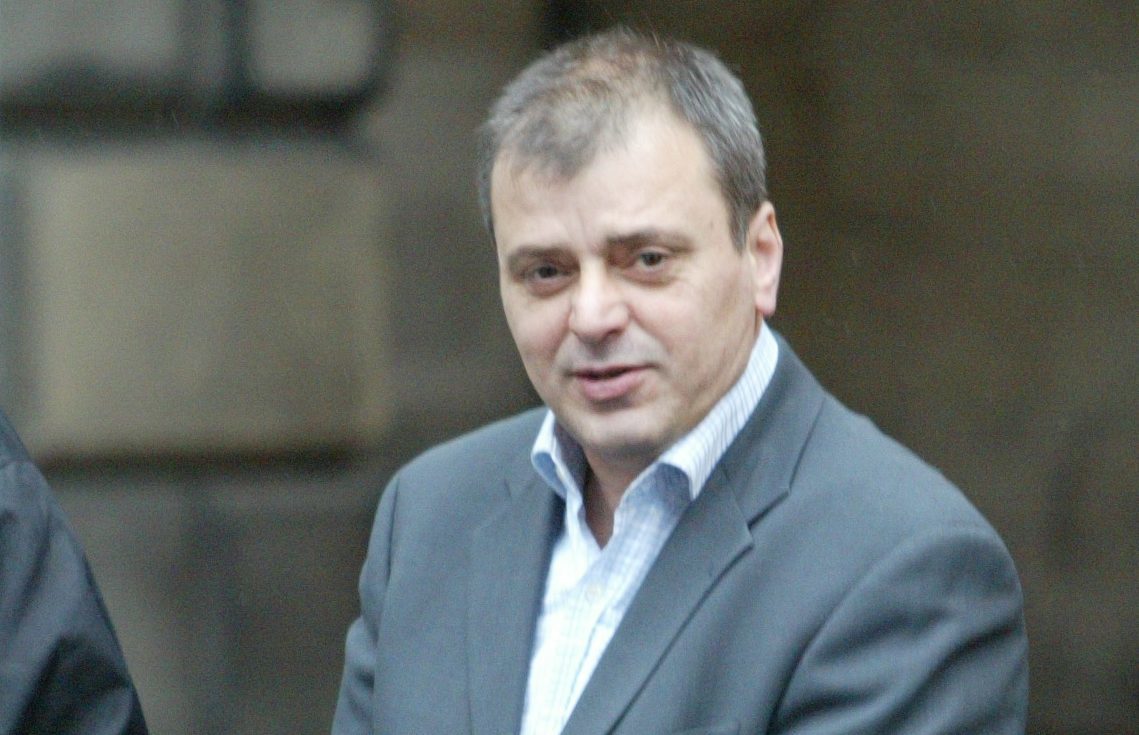 A FORMER Scots restaurateur unmasked as a member of the Mafia is back behind bars facing new allegations involving guns and threats to kill prosecutors.
Aberdeen businessman Antonio La Torre – dubbed "The Don on the Don" – is being held on remand in an Italian jail following a series of police raids.
Italian police say they have uncovered evidence the father of three and his brother, Augusto, threatening to kill two public prosecutors.
The plan was allegedly hatched from behind bars where Augusto is serving 22 years for murder and extortion after being jailed in 2003.
Their alleged targets – revealed in intercepted phone calls – were two anti-Mafia prosecutors Alessandro D'Alessio and his deputy, Maria Laura Lalia Morra.
Authorities also say their wiretaps caught the family discussing where to hide guns.
Augusto La Torre, 55, is believed to be one of the major kingpins of the feared Naples Mafia, known as the Camorra.
But he now argues he is a reformed character.
His older brother, Antonio, 62, spent more than 20 years in Scotland where he appeared to live a reputable life as a businessman in Aberdeen.
But that appearance of respectability unravelled when his role in the Mafia was exposed and it emerged he had been using his businesses as a front for laundering money. He was extradited to Italy where he was sentenced to 13 years' imprisonment in 2006.
Antonio was released in 2014 but prosecutors claim he has returned to a life of crime.
Anti-Mafia police say the former restaurateur – who divorced Scottish wife Gillian Fraser in 2008 – is currently in jail in Parma and will face a court date soon to answer to the new charges.
He was arrested in the seaside town of Mondragone. The town – which has a population of just 30,000 – is on the outskirts of the Mafia's Naples stronghold in the Campania region of Italy.
Chief Commissioner Marta Sabino, of Campania's police force, said: "Antonio La Torre was arrested by anti-Mafia police.
"He is on remand and will be processed in the next months."
La Torre and three other men were arrested in a series of raids.
The four men are being investigated for the illegal possession of firearms, attempted extortion, attempted robbery and being involved in the Mafia. Antonio has denied any involvement.
But at a Court of Review hearing, prosecutors argued he was an integral part of the crime family.
Prosecutors revealed taped conversations between Antonio and his mum, Paolina Gravano, recorded at their home.
The hearing heard claims that on May 2, 2016, Antonio tried to run over his cousin, Luciano La Torre, over claims he was having an affair with a family member.,
But Luciano escaped injury and fled the scene.
Other recordings will play an important part in the prosecutions.
Authorities will argue they show Augusto continued to issue orders from behind bars.
In one taped conversation released to the Italian media, Augusto tells Antonio he "kills people" and orders him to "call" prosecutor D'Alessio.
Authorities argue that was a veiled threat.
Antonio and Augusto's dad was feared Mafia boss Tiberio La Torre, who died at 55.
Augusto took over the crime clan in the early '80s and continued his iron grip until he was arrested in the Netherlands in 1996.
He was convicted of being involved in the Mafia, and of murder, but refused to cooperate with authorities.
However, in 2003 he changed his tune after his wife was also arrested.
He then admitted several killings, as well as telling police where the bodies were buried.
In all there are more than 40 deaths linked to him.
While in prison, he has achieved a degree in psychology from Naples University.
But authorities feared he was far from reformed and he refused to say where his gang had stashed money. It is believed he had hoped to be released to serve the rest of his sentence from home.
But authorities launched a secret probe to discover if he was still involved in Mafia activities, which prompted the arrests.
Last week, authorities banned any public funeral for Augusto and Antonio's uncle Pietro "Tropical" La Torre, after he took his own life.
He, too, was linked to the Mafia.
The 88-year-old is believed to have shot himself on August 19.
Police say there were no suspicious circumstances.
Mob boss made his mafia base in Scotland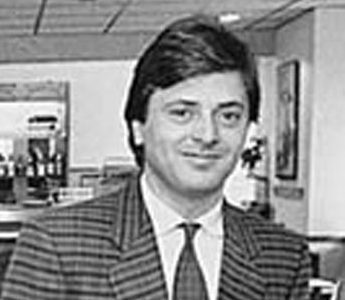 Antonio La Torre was a restaurateur renowned for his seafood risotto who also led an extraordinary double life.
The mob boss was a key player in the Camorra crime clan and masterminded money-laundering scams from a modest flat above a butcher's shop in Aberdeen.
He opened two Italian restaurants – Pavarotti's and Sorrento – after moving to Scotland in 1986 to be with his then-wife Gillian, who was born in Aberdeen.
But his respectable life as a businessman and devoted father-of-three was a front for an organised crime network which led to Aberdeen being described as a Neapolitan mafia base.
Italian prosecutor, Raffaele Cantone, said: "Scotland was the perfect HQ for the clan.
"It was considered a safe, quiet place to run the organisation.
"Without leaving Scotland, La Torre was able to force businessmen thousands of miles away to pay protection money."
Antonio expanded his empire to include fitness clubs, catering firms, pubs and betting shops, all of which he used to launder money.
He bought land for a car park in Aberdeen city centre and converted a building into flats, making a six-figure profit.
He also set up phantom companies, securing bank loans to place orders then dissolving the companies so he could pocket both the cash and the goods.
Mr Cantone said: "It was lucrative – goods had not been paid for and could be sold off in Scotland at prices well below those of the competition.
"The clan's activities in Scotland were varied, from the exporting of frozen fish to the running of restaurants and to services connected to the world of oil refineries."
The organisation began to crumble in 2004 when an Italian court jailed La Torre for 13 years in his absence for crimes including racketeering, extortion, robbery and the production of counterfeit money.
He went on the run and was eventually snared hiding in a friend's flat in Aberdeen in 2005 and sent back to Italy to serve his sentence.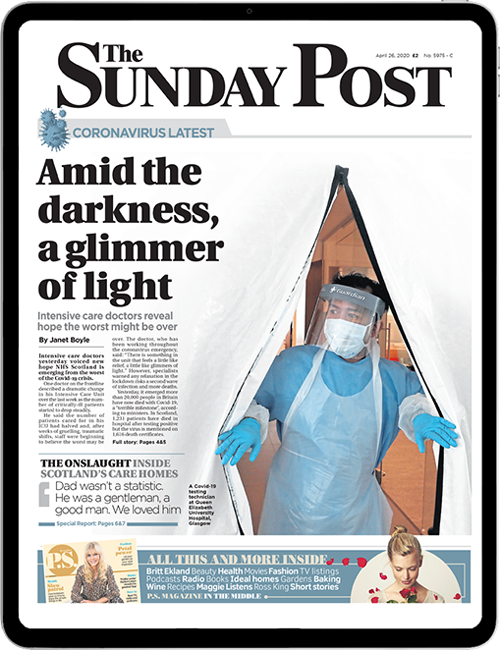 Enjoy the convenience of having The Sunday Post delivered as a digital ePaper straight to your smartphone, tablet or computer.
Subscribe for only £5.49 a month and enjoy all the benefits of the printed paper as a digital replica.
Subscribe