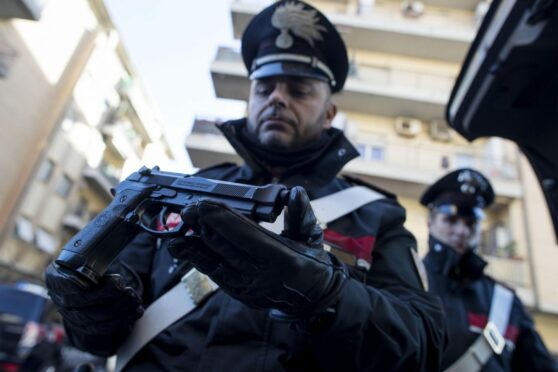 Italy must rapidly ­combat ­poverty and corruption to finally defeat the mafia as the nation is rocked by a deadly turf war among rival clans, according to an organised crime expert.
Criminologist Dr Baris Cayli Messina says Italy's deepening social problems have contributed to a flourishing of the infamous criminal group, with Rome rocked by a high-profile series of murders.
They include the killing of Andrea Fiore, shot dead at his cottage on the outskirts of Rome. Investigators linked the killing to at least other five murders this year all, reportedly, provoked by a power struggle as gangsters vied to control Rome's cocaine market after the arrest of some of its biggest crime lords.
Messina, associate professor of criminology at Lincoln University, said that, despite police and government attempts to dismantle the mafia, the crime families were still strong. "Mafia members infiltrated Rome's political and economic institutions to gain control of the city's illegal economic activities," he said.
"For every mafia boss or member arrested or killed, another one takes their place. This is a vicious circle that seems difficult to break. To address the problem, the root causes that allow the mafia to thrive must be identified and targeted. One such cause is the lack of ­economic opportunities for young people in disadvantaged areas of Italy."
Police suspect Fiore, 54, was killed to stop him revealing what he knew about the death of his friend Luigi Finizio, 51, a minor underworld figure with ties to the Senese crime clan and who was shot last month.
Led by Michele "Crazy" Senese and linked to the Naples Camorra mafia, the Senese once dominated Rome's drug trade but has been weakened since its chief was arrested. The list of clans who carve up Rome's cocaine market but affected by arrests is long, starting with the Casamonica mob, which drew attention in 2015 with the elaborate funeral of a clan elder at which a ­helicopter scattered petals on mourners.
In Ostia, Rome's seaside suburb, a round-up of the Spada clan was followed in October by the arrest of Roberto De Santis, an Ostia boss with ties to the Naples and Sicilian mafias.
The violence dates back to the murder in 2019 of Fabrizio "Diabolik" Piscitelli, a major drug dealer. He tried to broker peace deals between clans but was shot on a park bench.
Messina added: "The government can weaken the mafia's influence by addressing issues such as unemployment, poverty and a lack of education. Corruption in the Italian government and police force allows the mafia to continue its operations."
The Sicilian and Neapolitan mafia have attracted far more headlines and notoriety over the years but Rome has long been prone to corruption. The Mafia Capitale involved the government of Rome, with members stealing money earmarked for city services and carrying out other criminal activities, such as racketeering, loan-sharking, extortion, drug trafficking, fraud and bribery.
Messina said: "The Mafia Capitale scandal in 2014 drew attention to activities in Rome. Mafia groups in Rome have exploited migrants and refugees, trafficked drugs and profited from city contracts for migration management. The group is thought to have amassed millions through drug trafficking and other illegal means, inflating the costs of services provided to migrants and pocketing the difference."
Messina fears innocent locals and tourists could be caught in the crossfire. He said: "We can expect more violence in the coming months if the mafia groups do not reach an agreement on how to control the activities in Rome or if one of the mafia groups does not achieve a decisive victory over rival mafia.
"The most terrifying outcome of such reckless violence groups is the murder of innocent people who may be present by chance when conflict occurs between rival mafia groups."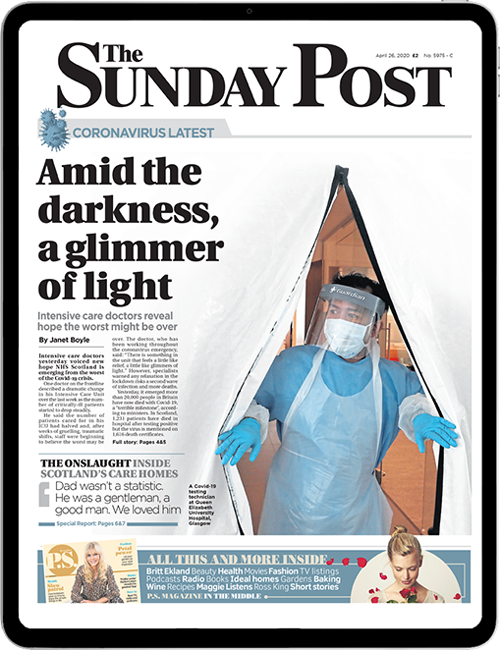 Enjoy the convenience of having The Sunday Post delivered as a digital ePaper straight to your smartphone, tablet or computer.
Subscribe for only £5.49 a month and enjoy all the benefits of the printed paper as a digital replica.
Subscribe