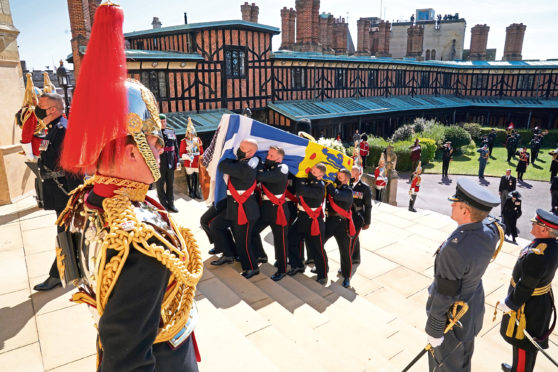 Of the many ways the pandemic has affected our lives, the restrictions on how we can mourn loved ones has been among the hardest to bear.
Restrictions meaning fewer mourners can attend funerals, face coverings and social distancing, have all made saying our final goodbyes a surreal experience that intensifies the grieving process.
While the surroundings were very different, the royal family yesterday faced the same feelings of disorientation as what would, in more normal times, have been a huge gathering to mourn Prince Philip was severely curtailed.
"The challenges, difficulties and intense sadness people are feeling due to reduced numbers and socially-distanced funerals has made an already unbearable situation so much worse," said grief counsellor Julie Brown.
"This is on top of the pain and shock of losing a long-time partner, or someone suddenly, or multiple loved ones. Many people have said they felt numb, alone and like they went through the day in a haze. Not having the support of family and friends alongside them, to hug or cry with has been devastating.
"Many people have described the experience as surreal. When people are socially-distanced and wearing a mask, you can't read their emotions or body language. It's harder to emotionally support people and display empathy," she said.
"I wasn't able to talk to a bereaved friend because of my mask and being moved along so quickly. I found myself waving and, afterwards, wondered if that was appropriate but what else can you do? Being unable to reach out and comfort someone is so difficult," she said.
Brown, who runs JSB Counselling in Dalkeith, added: "Funerals are important as they allow people closure and a chance to say a final goodbye. Without that, it can be harder to accept someone is gone. There's also added guilt at not being able to honour someone in the way they would've wanted or deserved.
"Normally, there would be an opportunity afterwards to comfort and support people, reminisce, and share stories. Not having that has been difficult and only exacerbates feelings of isolation and loneliness."
Yesterday, the royal family paid their respects to Prince Phillip in a small, private ceremony attended by 30 family members.
"Theirs is a very different scenario but I think it will be easier for them to be together as a family behind closed doors," said Brown. "Having that extra privacy will allow them to express their emotions openly, rather than having to remain composed while the nation watches. It will be more personal, allowing them to properly grieve and a small ceremony will also honour Prince Phillip's wishes, which will be a comfort to them."
Counsellors specialising in bereavement have seen an increase in the need for extra support.
"Lockdown has been difficult for everyone but to be bereaved in lockdown is just horrendous," added Brown.
"Being unable to say a proper goodbye can prolong the grieving process. Many people have required more counselling sessions than normal as we are among the few people they can talk to. Being alone without support networks or any diversions can see people become wholly absorbed in grief, making it harder to move on."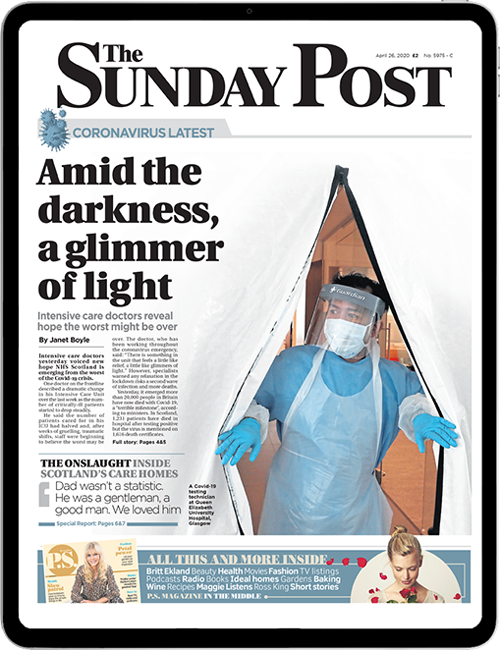 Enjoy the convenience of having The Sunday Post delivered as a digital ePaper straight to your smartphone, tablet or computer.
Subscribe for only £5.49 a month and enjoy all the benefits of the printed paper as a digital replica.
Subscribe