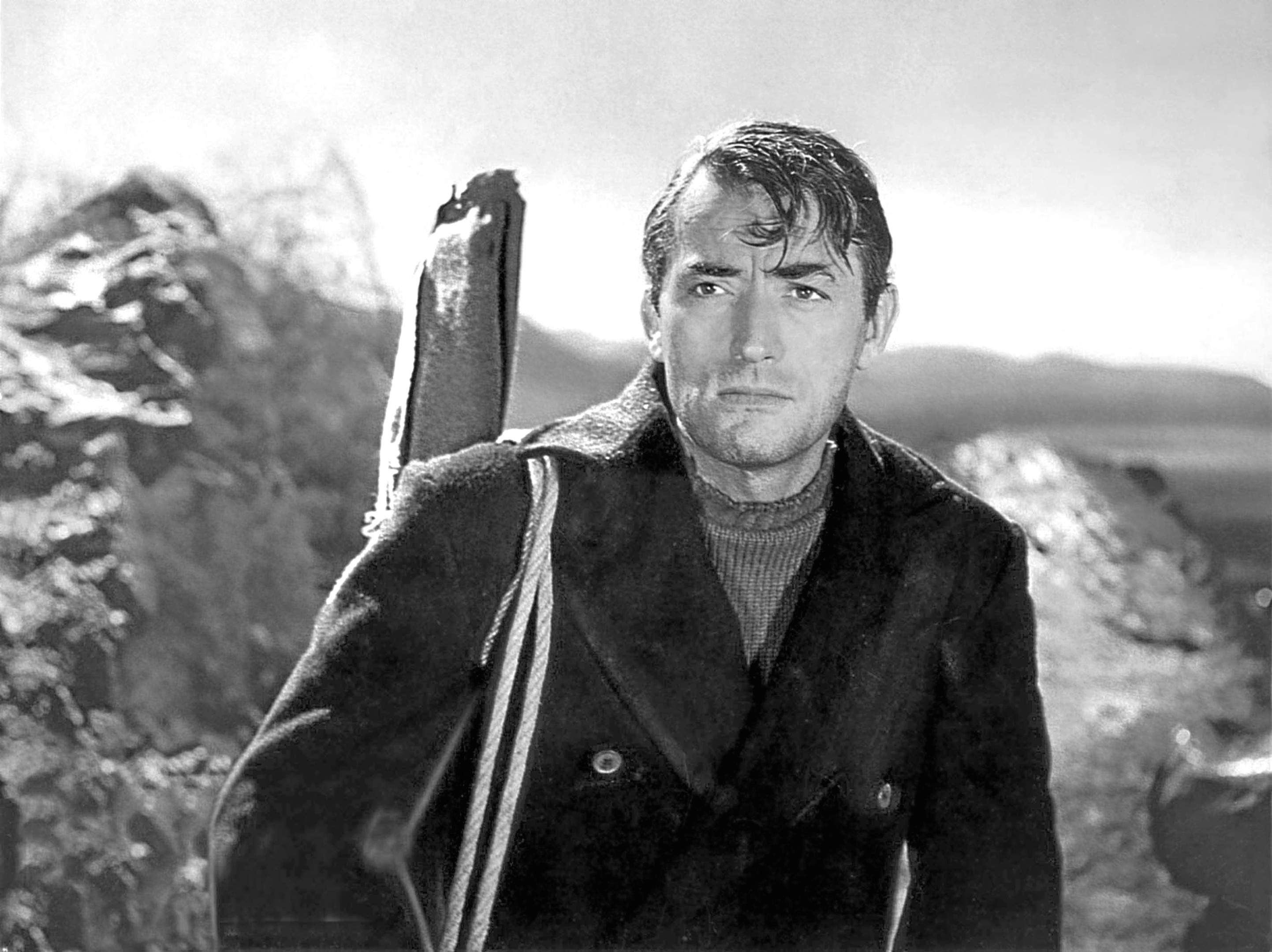 GREGORY PECK'S career was made by the Second World War.
But it was also very nearly stopped in its tracks by that self-same conflict.
Peck was born on April 5, 1916. His stage career began in 1941 when he was cast in a production of the George Bernard Shaw play The Doctor's Dilemma, starring Raymond Massey.
Unfortunately, the show opened in San Francisco just one week before the Japanese attack on Pearl Harbor.
It was the only show not cancelled, but that wasn't enough to save it — given the distraction of being dragged into a global war, the play was not well received.
The following year, Peck made his Broadway debut as the lead in The Morning Star and further starring roles soon followed.
He found himself in high demand because he was exempt from military service due to a back injury suffered while receiving dance lessons from the legendary Martha Graham as part of his acting training.
His studio, 20th Century Fox, claimed he had injured his back while rowing at university, but Peck himself later admitted: "In Hollywood, they didn't think a dance class was macho enough, I guess.
"I've been trying to straighten out that story for years."
The actor, who stood a strapping 6ft 3in, had indeed been a keen oarsman at Berkeley where he majored in English.
He'd actually enrolled as a pre-med student with designs on becoming a doctor, but the acting coach on campus liked what he saw and cast him in several student productions.
Peck later said: "It was a very special experience for me and three of the greatest years of my life. It woke me up and made me a human being."
Mind you, not everything was easy.
His tuition was just $26 per year, but he struggled to pay it and had to take a job as a kitchen helper in a sorority house in exchange for meals.
Nothing came easy in Peck's early years.
His parents divorced when he was just five and he was brought up by his maternal grandmother who perhaps paved the way for his future career by taking him to the movies every week.
He was sent to a Catholic military school in Los Angeles aged 10 but, four years later, his grandmother died and he went to live with his father in San Diego.
When he moved to New York to study acting, money was short and Peck, who by that time had dropped his given first name Eldred, was often broke and had to sleep in Central Park.
He also worked at a theatre in Virginia in exchange for food.
But the bad times were swiftly forgotten when Peck's film career took off like the proverbial rocket.
His first picture was the 1944 war drama Days Of Glory and this was immediately followed by The Keys Of The Kingdom, which saw him nominated for the Best Actor Oscar.
In his first five years of film acting, Peck piled up a further three nominations for The Yearling, Gentleman's Agreement and Twelve O'Clock High, but he had to wait until his fifth and final nod to win.
That was deservedly earned for his performance as Atticus Finch, a Depression-era lawyer and widowed father in the 1962 film adaptation of Harper Lee's To Kill A Mockingbird.
Released at the height of the Civil Rights Movement in America's south, it was Peck's favourite film and role, and in 2003, his portrayal of Finch was named the greatest film hero of the past 100 years by the American Film Institute.
A physically powerful man, he was also suited to heroic roles and The Guns Of Navarone is a standout.
It was one of many war films in which he was perfectly cast as the brave-yet-human fighting man.
Peck was known to do most of his own fight scenes, rarely using stunt doubles and Robert Mitchum, his on-screen opponent in the great psychological thriller Cape Fear, would tell of the time his co-star accidentally punched him square in the face for real during their final fight scene.
No lightweight himself, Mitchum staggered to his trailer where he finally fainted from the pain, and later said: "I have no sympathy for the idiot who gets into a fight with Gregory Peck."
For all that, Peck was also absolutely brilliant in the classic romantic comedy Roman Holiday which won Audrey Hepburn the Oscar in 1953.
What Peck was less succesful in were his rare villainous roles. Early on in his career he played a renegade in the western Duel In The Sun and most notoriously, he played the infamous Nazi doctor Joseph Mengele in The Boys From Brazil.
His co-star Laurence Olivier was nominated for an Oscar, but I prefer Peck's performance, all slicked-back, jet-black hair and perfectly-clipped moustache, as the madman attempting to clone Adolf Hitler.
In the 1980s Peck moved more into television, starring as Abraham Lincoln in The Blue And The Gray and alongside Christopher Plummer in The Scarlet And The Black about a Vatican priest who smuggled Jews and refugees away from the Nazis.
He basically retired after taking a small role in Martin Scorsese's Cape Fear remake and though Tim Burton offered him the key part of Grandpa Joe in his version of Charlie And The Chocolate Factory in 2003, Peck died before he could accept it.
He was 87, and died in his sleep from bronchopneumonia with his second wife Veronique by his side.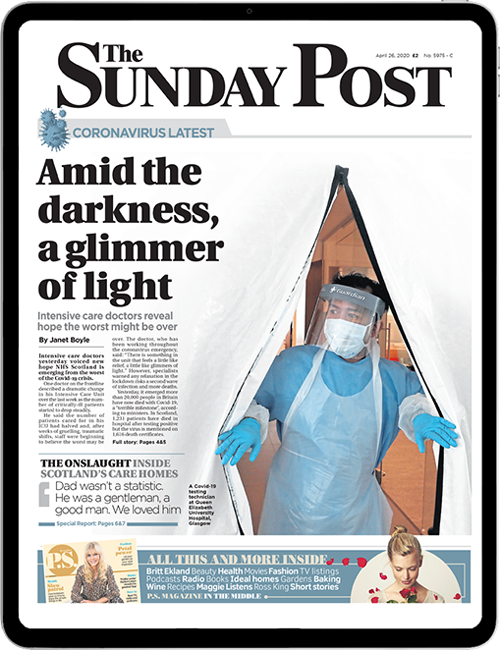 Enjoy the convenience of having The Sunday Post delivered as a digital ePaper straight to your smartphone, tablet or computer.
Subscribe for only £5.49 a month and enjoy all the benefits of the printed paper as a digital replica.
Subscribe