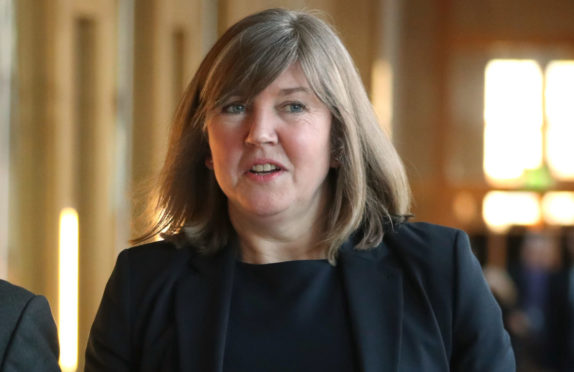 The Scottish Greens have called for the country to grab the world's attention by undertaking a three-year pilot of a Universal Basic Income (UBI).
It follows the publication of results of a feasibility study in Scottish council areas, which recommended that Scotland commits to a three-year trial of the idea.
UBI would see every citizen provided with guaranteed payments no matter what their circumstances are.
The study suggests that this could be co-delivered by the Scottish and UK Governments alongside local authorities.
The Scottish Greens social security spokesperson Alison Johnstone said: "This feasibility study shows that whatever the challenges to introducing a universal basic income in Scotland, set at an adequate rate, it would have a potentially hugely positive impact on health, wellbeing, poverty and inequality at a time when inequalities are being exposed by the current public health crisis.
"As the world looks for ways to build back better from this global crisis, Scotland is well placed to take a world-leading role in developing new radical approaches that provide a real safety net for the most vulnerable people in society.
"A UBI is an idea which has entered the political mainstream, and I look forward to cross-party support for this proposed pilot. It's an idea whose time has come."
First Minister Nicola Sturgeon has supported calls for UBI in response to the pandemic.
Responding to a question by Willie Rennie at yesterday's First Minister's Questions, Ms Sturgeon said: "I am a supporter of [UBI], I have long been interested in the concept, I think the case for it has been immeasurably strengthened by the crisis we're living through.
"But this Parliament does not have the powers to introduce a universal basic income on its own, unfortunately because so much of welfare and tax responsibilities are still reserved to Westminster."
Ms Sturgeon hopes to discuss UBI with the UK Government, but the Conservatives have been reluctant to back the concept.
Therese Coffey, Secretary of State for Work and Pensions, told MPs: "There is a variety of analysis on universal basic income. The latest report I saw estimated it would cost over £400 billion a year.
"It is not targeted at the poorest in society and is not an appropriate way for us to try to distribute money. Instead, our schemes are focused on making sure that the poorest do get help."
Spain is set to introduce a minimum basic income in the wake of the pandemic, and a similar scheme has been trialled in Finland.
Edinburgh Greens councillor Gavin Corbett, who was involved in one of the feasibility groups as part of the study, said: "The foundations of Social Security have been under attack for a decade or more and the Coronavirus crisis has simply exposed how fragile many jobs and livelihoods really are.
"This has never been clearer in a city with as polarised wealth as Edinburgh. I look forward to this being progressed."
Glasgow Greens councillor Allan Young, also involved, said: "Glasgow has some of the worst outcomes in the UK, and despite best efforts it has been clear that successive governments have failed to shift that. That's why it is the perfect place to lead the world in pioneering new ways of supporting citizens."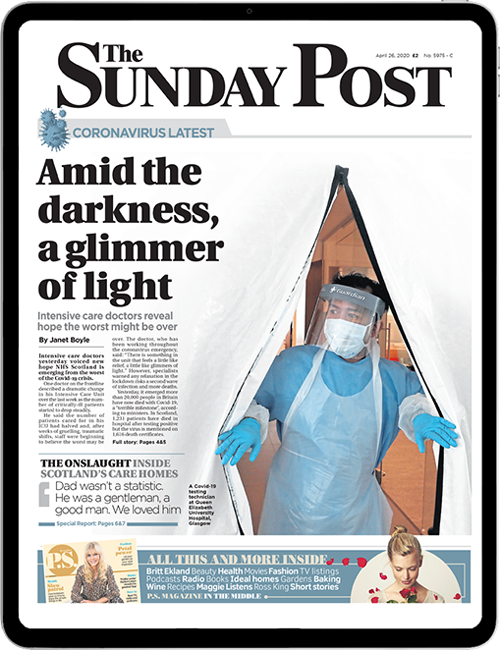 Enjoy the convenience of having The Sunday Post delivered as a digital ePaper straight to your smartphone, tablet or computer.
Subscribe for only £5.49 a month and enjoy all the benefits of the printed paper as a digital replica.
Subscribe