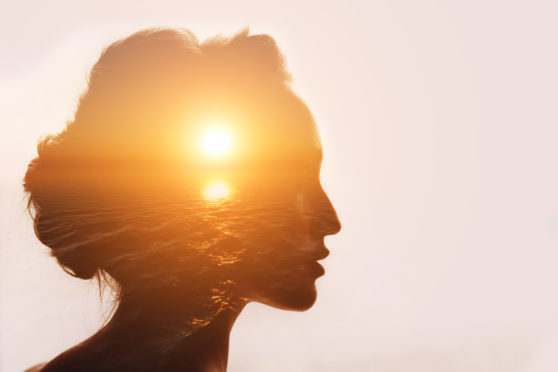 Take a second, stay still, close your eyes and listen – what do you notice?
Sandwiched between the beat of your heart and the rise and fall of your breath, do you hear bird song in the trees? A cool breeze tickling your skin? Perhaps it's the smell of dinner in the oven?
Or maybe your senses are being drowned out by an inner monologue of stresses and strains, worries and fears.
Now more than ever, our minds are becoming clogged with everyday anxiety, which can make it hard to concentrate, relax or even get through the day, and finding a moment of calm is increasingly rare.
Mindfulness expert Sarah Rudell Beach knows only too well the pain of trying to quiet a busy mind, and she believes the secret to feeling better isn't about distracting ourselves from the negative inner voice – it's about noticing what it's saying and turning your attention to the present.
"I became interested in mindfulness when I started taking prenatal yoga classes when I was pregnant with my daughter, who is now 13," said Sarah, whose wellbeing book, And Breathe, was published earlier this year.
"I became more serious about practising mindfulness as I struggled with postpartum depression after her birth, and again after the birth of my son. As I began to learn more about mindfulness, and practice it more intentionally and consistently, I remember feeling like it was almost revelatory to discover that I didn't have to get so wrapped up in self-criticism. I cultivated a deeper ability to pause when I felt frustrated or overwhelmed, and was able to be more present with my children. It's hard to put into words, but it was life-changing."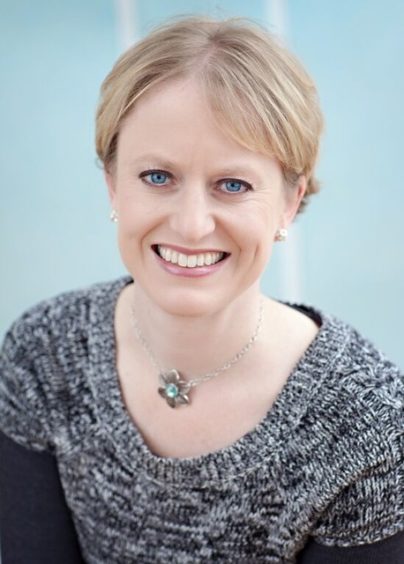 Mindfulness, Sarah explains, offers us a "chance to pause" and teach our brains to focus on the moment, rather than what-ifs and worries. And by practising the art of holding our attention in the present, we can ultimately learn to dismiss bad thoughts and move on, which can be particularly helpful during moments of acute stress.
She said: "The more we pay attention to our experience, the more we will notice the signs of overwhelm in our body. And then we stop for a moment, and take a few deep breaths. We may notice an anxious thought, and simply watch it fade away instead of getting wrapped up in it. We may notice the tension in our neck and shoulders, and gently relax the holding in our body. In just a few breaths, a few moments of pause, we're able to regain a bit of balance in a stressful situation."
Here, Sarah shares a few quick and easy mindfulness exercises – but don't worry if you find your mind wandering, practice makes perfect.
"It is hard" she warns. "And in many ways, that's kind of the point – we've had years of practising distraction, so it will take some time to practise paying attention. "Mindfulness is not about not thinking. It's about noticing your thoughts. Notice the types of thoughts that you get 'stuck' on or notice your default patterns and reactions. Start with just a few minutes of practice, or even just three full breaths with full attention. Just like with exercise, you'll start slowly, and gradually you'll be able to practice longer, and you'll likely notice an improvement in your focus and attention."
And Breathe… by Sarah Rudell Beach, published by CICO Books, £7.99, out now.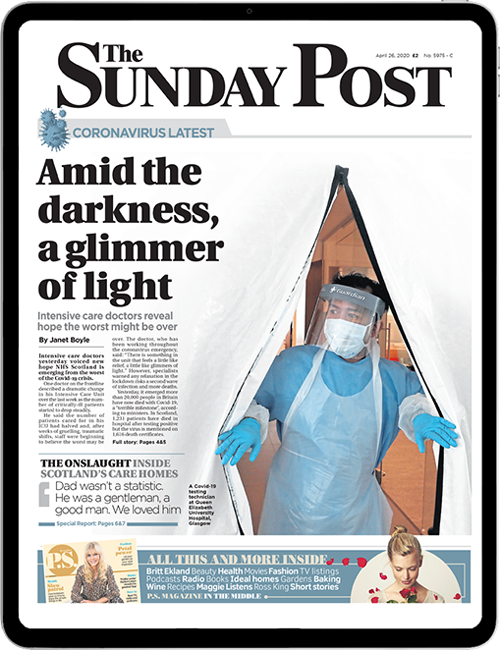 Enjoy the convenience of having The Sunday Post delivered as a digital ePaper straight to your smartphone, tablet or computer.
Subscribe for only £5.49 a month and enjoy all the benefits of the printed paper as a digital replica.
Subscribe