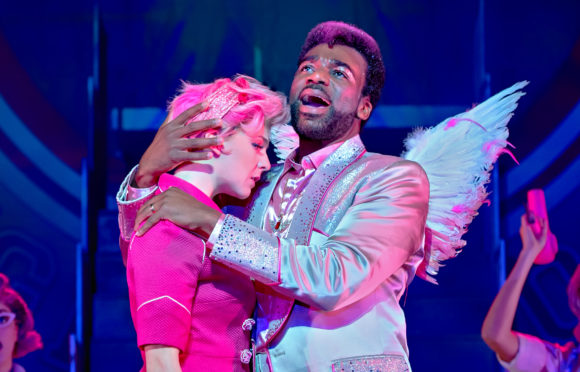 Until recently, any mention of Grease and its iconic soundtrack would take Strictly winner Ore Oduba back to some schooldays he'd rather forget.
The broadcaster and TV presenter is able to vanquish those recollections now that he's part of the iconic musical's new touring production.
"Everyone has a memory of Grease, and for me it's of when the songs came on in the school disco and trying to find a female dance partner, only to fail catastrophically," he said.
"All the boys and girls were in circles as Summer Nights started, and even though there seemed to be an equal number of boys and girls, I always found myself on the outside.
"If only I could tell my teenage self that I would be singing those songs on stage years later."
Ore plays Teen Angel in the production, which is choreographed by ex-Strictly judge Arlene Phillips, when it comes to Glasgow this week.
And the former Newsround and BBC sports presenter, who won Strictly with Joanne Clifton in 2016, can hardly believe the direction his career has taken in the past few years.
"You never know how things are going to work out in life," he smiled.
"You go on something like Strictly and don't know how it will pan out, but you do know it has the ability to change things.
"I had never done professional dancing before and I was just enjoying the experience of learning, realising I wasn't terrible at it.
"I remember around week 10 of the show, a lightbulb moment happened where I didn't want to run away and I realised I liked the platform.
"A couple of years ago I set out to work towards musical theatre standard, and I can't believe Grease is my first.
"I'm very grateful to the producers for giving me a shot."
Ore, who, with TV researcher wife Portia, has an 18-month-old son, Roman, says Joanne Clifton has provided ongoing motivation.
She quit Strictly after winning with Ore and has since established herself as a musical theatre star, appearing in productions such as Footloose and The Rocky Horror Show. "She's been an inspiration from the very beginning and she found a person within me I didn't know existed," Ore, 33, continued.
"The drive she had to make another career happen for herself – it's in her wake I've been able to do this.
"Joanne came to see me in the show and I was so nervous, because I wanted to impress her.
"She came with her mum and dad, who've been like my showbiz parents. I feel so lucky to have had her in my life the last few years. She was so proud."
After he finishes up with Grease in Glasgow, Ore moves on to another musical, Curtains, with Jason Manford, and then panto.
"Three shows in six months could be my undoing," he laughed.
"I'll know at the end of Curtains whether I'm cut out for this – I hope I am as I adore being on stage.
"I still love broadcasting and radio work, but the idea is to be an all-rounder."
Before Grease, Ore hadn't performed theatrically since he was at school.
"I always sang – in the school choir, in school productions, in the shower – but I stopped theatre when I was 18.
"Who would have thought, working at the Olympics in August 2016, I would be on stage as Teen Angel three years later? It's bonkers!"
---
Grease The Musical, King's Theatre, Glasgow, Tue-Sat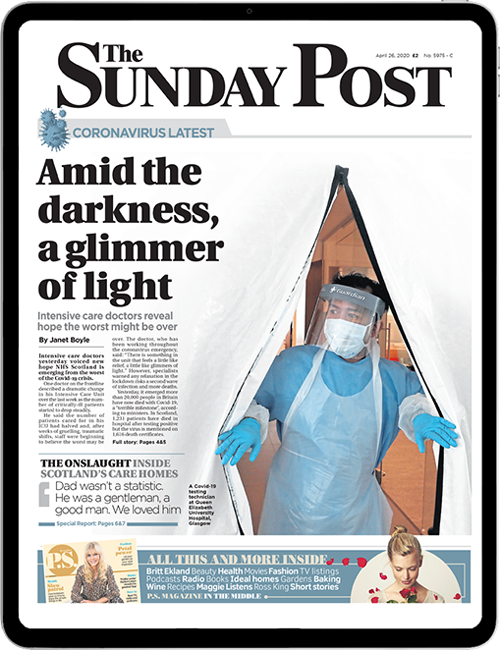 Enjoy the convenience of having The Sunday Post delivered as a digital ePaper straight to your smartphone, tablet or computer.
Subscribe for only £5.49 a month and enjoy all the benefits of the printed paper as a digital replica.
Subscribe