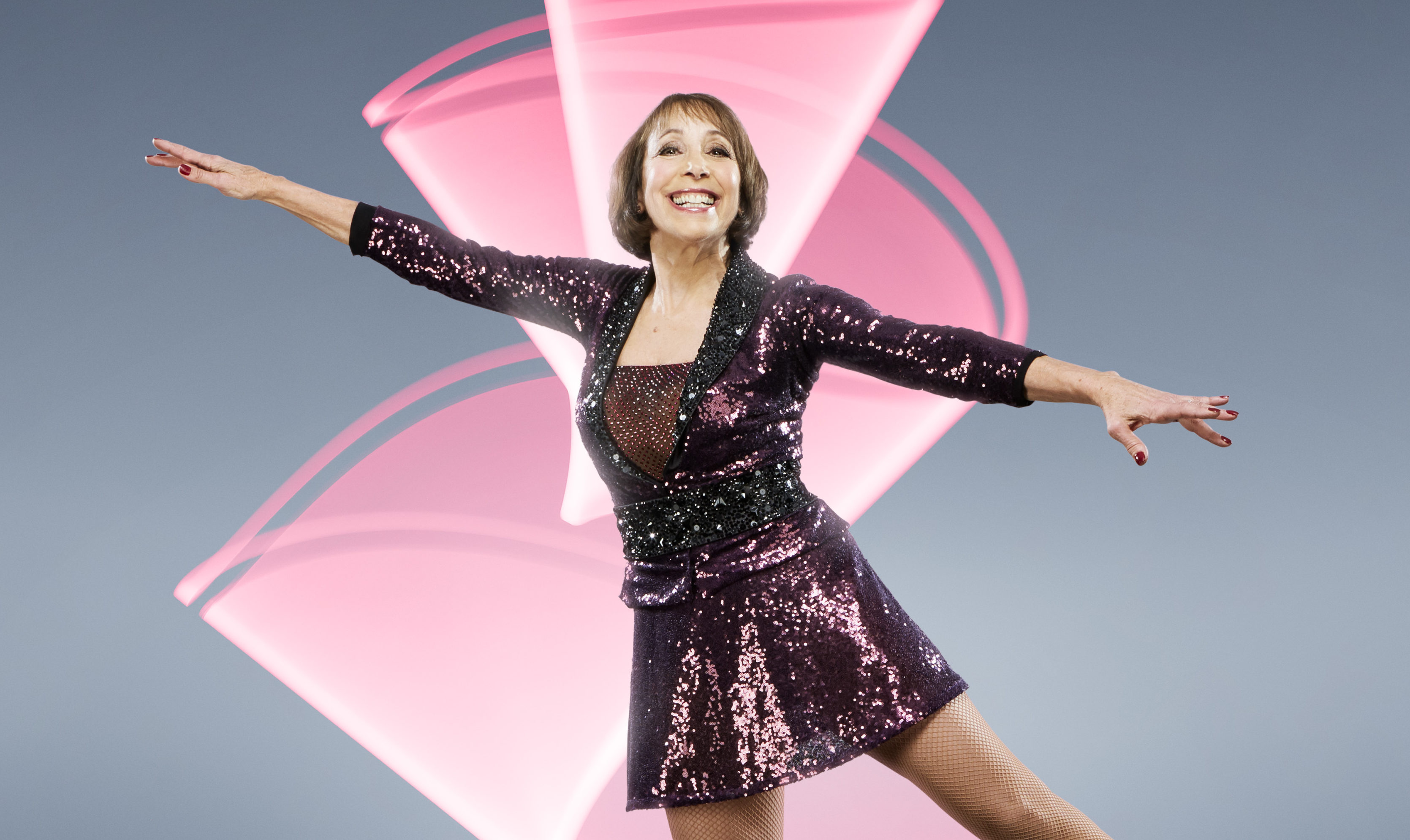 GREASE star Didi Conn has revealed her secret for skating success before the rink novice joins TV's Dancing on Ice tonight.
Didi, who played Frenchy in Grease, travelled over from her home in New York State for the pre-show training regime, and is putting her experience as an actress to good use.
She said: "I studied boxing for a play I wrote and my coach told me not to look down. He said that was what's called a Mona Lisa – it'd result in me being all over the canvas.
"So not looking down on the ice, as well as keeping my knees bent, was the biggest thing I had to learn.
"I've been treating this like I'm playing the role of an older actress who is learning how to skate. I write down, like a script, everything that Lukasz and I do.
"Not just the movements, but what I'm thinking because I make up stories about our dancing. It's like having little scripts for myself."
Dancing On Ice was a hit last year after returning from a break from our screens. Phillip Schofield and Holly Willoughby are back as presenters with Torvill and Dean, Jason Gardiner and Ashley Banjo as the judges.
At 67, Didi is the oldest contestant on the show and, while she admits she was surprised to get the call from her agent, she was more than up for it.
"The first thing I said was that I couldn't skate but they asked if I wanted to learn and I thought it'd be an interesting thing to do," says Didi. "And I'm getting paid to do it, so why not try?
"When I tell people, taxi drivers going to the airport, they tell me I must be crazy. They say I should be retiring but, no, I don't want to do that. This is life. It's exciting and I'm proud to be a part of Dancing On Ice.
"There is definitely something to be said for taking on new challenges at any age. Wouldn't it be lovely if some older viewers look at me and think about taking on some new challenge themselves?
"Just thinking about that inspires me."
Didi is partnered with professional ice dancer Lukasz Rozycki and she said that his patience in dealing with an older novice had been invaluable.
"He has all the qualities I'd dream of, teaching someone of my age to ice skate.
"He has definitely needed a sense of humour.
"I marvel at his skill and athleticism and I love that I've got to know Torvill and Dean, too."
Although she has dabbled back into theatre roles and other work, being in London for Dancing On Ice will be by far her longest spell away from home.
She's hoping that her composer husband David Shire will be able to come along and see her skate in a few weeks when he's set to be honoured at a film festival in Dublin.
She added: "We'll celebrate our 35th anniversary in February and I'm very blessed."
Dancing On Ice, ITV, tonight, 6pm
Still the word after 40 years
Didi, who played Frenchy, a Pink Lady and beauty school dropout, in Grease and the movie's 40th anniversary last year underlined its enduring popularity.
The coming of age comedy set in 1950s Rydell High became a worldwide phenomenon when released in 1978.
And Didi says the movie, starring John Travolta, led to lifelong friendships. She is still close friends with Olivia Newton-John, who denied reports she was critically ill last week.
"Olivia is still a dear friend and so is Barry Pearl, who played my boyfriend Doody. And I've stayed in touch with a couple of the other Pink Ladies.
"Every day I get hugs from people who say they love Frenchy and that Grease is their favourite movie. It still impacts on my life and it's reason I'm doing this show."
Nothing could be better than knowing my autistic son is happy
Didi is able to take on fresh projects after devoting herself to looking after her autistic son, Danny.
Although Danny, 26, now lives independently and works on a farm, it was a long, troubled road.
"He's been there a few years now and 2018 was really when the transition happened and I knew he was doing well," Didi said.
"Nothing could be better than knowing he's happy. So, now I'm taking my career off ice to get on the ice."
Didi is a celebrity spokesman for Autism Speaks.
And while things are improving, she insists parents of children on the autistic spectrum still need more understanding.
"I still look back on the dark ages when Danny was screaming and having horrendous tantrums.
"He had severe sensitivity to sound and there would be days and days when he wouldn't sleep.
"Doctors told me he'd grow out of it. But it wasn't that at all, and the public need to be more aware.
"He'd have tantrums in public places and people would look at me like I was child abuser.
"But there's nothing you can do except wait it out and hope the child doesn't hurt himself or anyone else."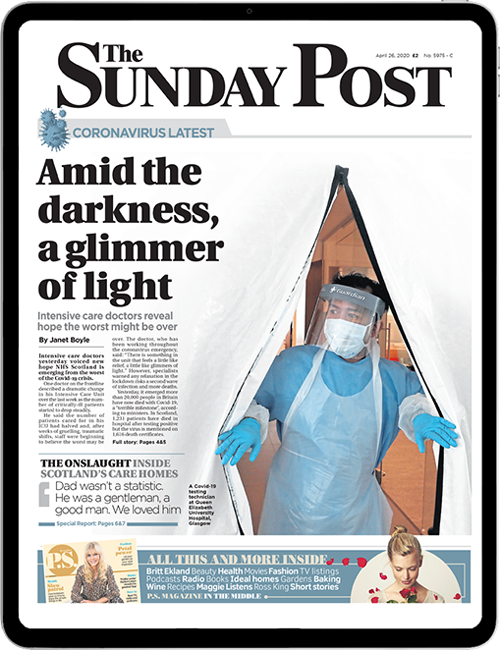 Enjoy the convenience of having The Sunday Post delivered as a digital ePaper straight to your smartphone, tablet or computer.
Subscribe for only £5.49 a month and enjoy all the benefits of the printed paper as a digital replica.
Subscribe