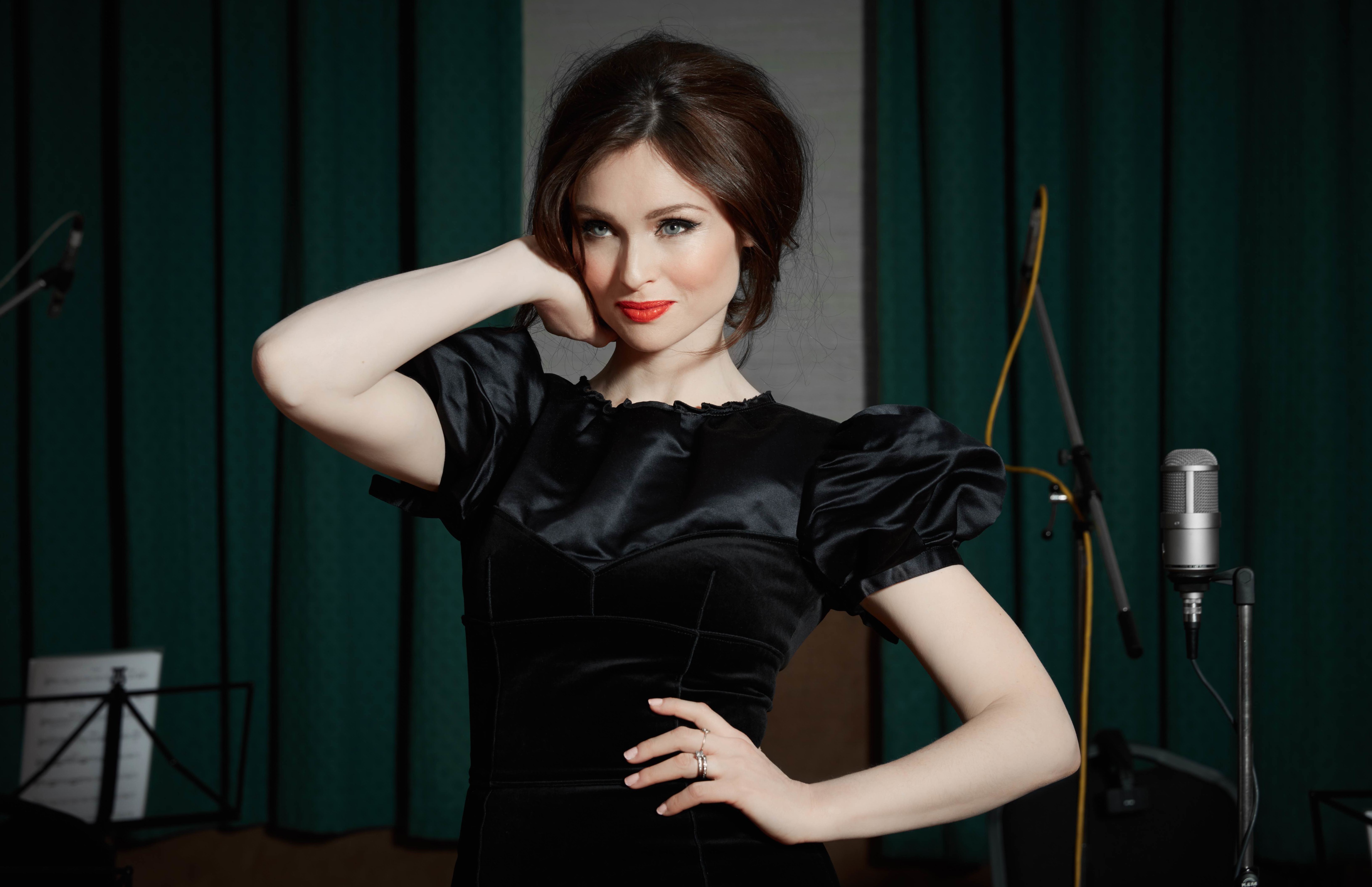 WELCOMING a fifth baby into the family would be enough to have most mums deciding that enough is enough.
And while Sophie Ellis-Bextor says she's probably going to call a halt after this month's arrival of number five, she has told iN10 that she's not sure she can ever say never.
"I know, it is a lot," smiles Sophie as she sits down to chat to iN10 ahead of another busy year which includes an imminent new album release and then a UK tour.
"I don't really operate with big life rules. So far we've been lucky enough to have five wanted babies and it's probably the last one, but I don't deal in absolutes.
"I can't imagine having another one – but then I can't imagine not having another in three years' time. So, I'll just go with the flow."
Sophie and husband Richard already have four sons, Sonny, 14, Kit, nine, Ray, six, and Jesse, three.
And she says practicality, and being the best mum she can be, will have an influence on the potential for any future change of mind.
"I have girlfriends who are very definitive as to only having so many. But it's just that I don't want to spread myself too thin."
With so many kids around the house, organisation is key but Sophie says that while she has parenting goals, she's not the sort of mum who rules the roost too rigorously.
"It's incredibly important to me that they are polite, kind, nice people," she says. "But I'm not overly strict and I probably spend a lot of my time trying to talk them through stuff.
"I think 90% of that is white noise to them but that's the way my mum always was with me."
Sophie's mum is former Blue Peter presenter Janet Ellis and she's always on the end of a phone.
"I speak to my mum most days and I'm really close to my dad, too," says Sophie. "I see them a lot but they still work so while they're not necessarily there for babysitting, I don't feel like I'm without support."
As a musician, Sophie has a certain flexibility about when and where she works and she's already planning to take the new arrival on her tour with her this summer.
And you get the feeling that she's an expert when it comes to making plans and then quite happily ripping them up when that little thing called life gets in the way.
"Richard and I had our first baby when we hadn't been going out very long and things were quite higgledy piggledy in the beginning.
"Our first baby was born two months early, in the middle of promoting my second album. That taught me that there is never a great time to plan a family anyway.
"I've always wanted to have a big family if I could. I've got quite good at getting on and figuring out the logistics later.
"Having a family is what makes it all make sense for me, really. And weirdly it focuses me on my work, too.
"It wouldn't occur to me not to work and I don't want anything to fall fallow. Kids teach you so much about living in the present.
"As soon as you have a new person in the family, everything before seems like a previous chapter."
So, with an all-ages spread, does Sophie have a favourite stage for her ever-growing brood?
"Three-year-olds are always pretty fun to hang out with. They've very chatty and pretty eccentric.
"I quite like the craziness of a three-year-old but every age has something.
"And the teenage thing is under-rated.
"I can now take Sonny to shows and introduce him to things he was too little for before. I love having proper conversations with him."
Sophie joined her first band when she was 16 and 18 when she signed her first record deal.
She first hit the charts with Groovejet (If This Ain't Love), her chart-topping collaboration with Spiller. And since her own debut album Read My Lips sold over two million copies 18 years ago, Sophie has had a succession of top 10 singles, including Take Me Home, Get Over You and Murder on the Dancefloor.
Her new Orchestral Greatest Hits, out on March 15, mixes things up. It features a full orchestra to give a different take on the songs.
"I wanted to do something but I didn't see much point in having a traditional greatest hits album," she explains. "I wanted to give myself a new challenge and I kept on adding layers until it had all the layers and drama I knew it could have."
Recording it was fitted in around domestic matters, but that's nothing new in the Ellis-Bextor household.
"With my last album we went in the studio when my youngest was only 12 or 13 weeks," she recalls. "I had him there while I recorded it and it was actually really peaceful.
"I don't have a proper job, so I can't really complain.
"Lots of people have proper nine to five jobs and you can't just turn up with your baby there.
"I can bend the rules and if something doesn't feel right then I can rebalance it. I know I'm very lucky."
Music has always been central to Sophie's life ever since she was a child and she says that, no matter what she was doing for a "day job" it would continue to be.
"My mum has a lovely singing voice and she used to sing around the house a lot. And my dad is a passionate music fan.
"He has a huge vinyl collection and would celebrate when I got my first single or went to my first concert. It never occurred as a family that I wouldn't be into music.
"And I'm the same with my kids. I don't care what they do for a living, but I want them to be music fans."
The tour begins in Cambridge on June 2 and she's at Usher Hall in Edinburgh on the 11th.
Scots dates have always been among her favourites and getting back this time will have a very special, poignant reason.
When she played Oran Mor in Glasgow on a previous tour she met fan Jo Macdonald backstage. Jo, who was just 31, had cystic fibrosis and she sadly passed away before Sophie could catch up with her on her next Scottish tour.
"She was so memorable because she was so charismatic and lovely," adds Sophie.
"And she also stuck in my mind because she told me she'd had a lung transplant just days before the concert. I didn't believe her at first but she showed me the scars.
"I wanted to do something on that next tour so the Scottish audience were incredibly generous in giving donations and I matched that pound for pound.
"Those gigs were special and her family and best friend came to the Edinburgh show. It was an emotional evening and the city has a special place in my heart because of that."
Tour tickets are available from ticketmaster.co.uk