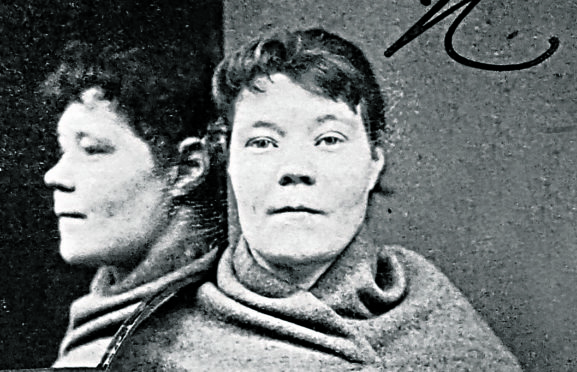 They are among some of the first criminal mugshots in Britain.
Dating back to 1869, the photographs capture the cold, hard stare of a mother-turned-double-child-killer; the glare of a murder accused who plunged a knife into his victim's neck; and the hopeless resignation of a petty thief who was to later meet her end in the cold, dark waters of a north-east harbour.
Now some of the images held in the Register of Returned Convicts for Aberdeen will feature in the city's three-day international crime writing festival Granite Noir.
The festival – held online this year due to Covid-19 restrictions – starts on Friday. The criminal portraits and the stories behind them will be the focus of an illustrated webinar by city council archivist Phil Astley, 53.
He said: "The photographs are among some of the earliest in Britain. There are one or two places where mugshot technology was employed as early as the 1840s, but it didn't take off until the 1870s. So these early images in 1869 are quite unusual."
Historian Phil, who has exhibited at the festival since its inception in 2017, said they are a fascinating snap shot of Victorian Aberdeen, and give "an immediate glimpse of the personality, appearance, vulnerability or otherwise" of the convicted – most of whom were from the poor lower classes.
He said: "The mugshots bring it home to you that some of these people lived a life of crime," he said. "It was their only way of subsisting. It is not that their stories are particularly shocking, but they are extraordinary because they were quite ordinary people whose photographs probably would not have been taken had they not committed a crime. They themselves wouldn't have ever seen the photographs."
Now – thanks to the register – we can.
David Todd
When David Todd was eight he was living with his parents, sister, and comb-maker brothers in a dwelling off Aberdeen's Shiprow, according to the 1861 census. But a decade later he was in HM General Prison Perth, having in 1870 stabbed to death boilermaker James Watson. A newspaper report of his murder trial revealed he "did with a knife, or some other sharp or cutting instrument, stab or wound the said James Watson on the neck, whereby he was mortally injured, and in consequence died, and was thus murdered".
Todd's agent said he acted in self-defence in the brawl and both the police commissioner and his boss spoke in his favour. As a result, his guilty plea to a lesser charge of culpable homicide was accepted and he serves six-and-a-half years in prison.
By 1881, his father was dead and he was living with his mum at 36 The Spittal, Aberdeen. Todd, unmarried, was going straight and had a job as a comb worker. It looks like he got his life back on track.
Ann McGovern
Dubbed "the well-travelled criminal", Ann was born in Ireland and moved to Scotland. Records show that in 1851 she was living in Edinburgh's Cowgate, unmarried and making hats and caps for a living. By 1861, she was wed and living near Trongate, Glasgow, where her husband John McGovern worked as a "scavenger". Ann popped up again in local newspaper in Huntly, Aberdeenshire, in April 1868: "Ann McGovern is not unknown to our readers, having been convicted at a Justice of the Peace Court, Huntly, on August 26, 1865, and sentenced to 30 days' imprisonment for stealing a pair of ladies' boots from the shop of Mr Yule. She now goes 'over the water' for a theft committed in the city of Aberdeen."
The Granite City crime landed her a seven-year jail term and she was released, aged 51, from Perth Prison on Christmas Day 1872 and she took a lodging in Aberdeen's Guestrow. But a year later she was sentenced to eight years' penal servitude for theft. She continues to yo-yo in and out of prison the rest of her life and, aged 70, is back behind bars.
Catherine Anderson
Double child killer Catherine Anderson's chilling gaze belies the supportive family upbringing she had with her younger sister, engine smith dad and housewife mum in Aberdeen's Hardgate. At 16 she became pregnant, leaving her parents to raise her son. Two years later, alone and behind the door of an outside toilet at the family home, she delivered a daughter – this time with murder in mind. Her baby's tiny body was found on the shore at Torry.
At the trial in Aberdeen on June 26 Catherine's mother testified that she recognised the cloth in which the baby was wrapped and the booties she wore. A doctor confirmed the baby died from a head injury. But the court took pity on the young killer, giving her the most lenient sentence possible – five years at HM General Prison in Perth.
Released after three, Catherine had another daughter in 1888 who was raised by relatives. A year later, living alone in Stevenson Street, she gave birth to another girl. Once again there was blood on her hands. The charge read that, having delivered, she "did then and there either press the mouth and throat of your said child and did murder her; or, otherwise, time and place above libelled, you were delivered of a child now dead or a missing…"
Her defence agent pleaded for mercy on the grounds that she had been disowned by her parents, deserted by the child's father, and was starving. She was sentenced to five years for culpable homicide. Released three year later in 1893, the Register of Returned Convicts confirms her living with her parents. The last record for Catherine is in the 1911 census. She is 45, working as a "charwoman".
Isabella McLaren or Sievewright
Known as "The Butterfly", petty thief Isabella McLaren had more than 30 offences to her name. Born into a respectable crofting family in Turriff, Aberdeenshire, around 1838, she married farm servant William Sievewright at Cairnie, near Huntly, in 1854. But her husband married another woman in 1866, and was given a jail sentence for bigamy.
While in court for her 31st offence, a breach of the peace, Isabella attacked a witness. The local press recorded: "She seized the witness with both hands by the whiskers, and tugged away fiercely, and then… still retaining hold of the whiskers with one hand, she planted the other amongst the hair of his head, and tore out a few handfuls."
Isabella continued her life of petty crime and in 1891 appeared in court for a breach of the peace in the village of New Pitsligo. An alcoholic and homeless, her last appearance was in a newspaper after she fell into the water at Peterhead Harbour. Two men tried to save her. The report read: "The body was identified as that of Isabella McLaren or Sievewright, widow, aged 66 years of age. How she fell into the water is unknown."
George Mackay
George Mackay had been living his life as a shepherd at Mains of Tollo near Oldmeldrum, Aberdeenshire, according to the 1861 census. But the Register of Returned Convicts reveals that seven years later he had moved to Perthshire and was living at Glenlyon House in Aberfeldy and about to be accused of cold-blooded murder.
On a summer's night in June, heading home from the Croftgarrow Inn on the Fortingall to Kenmore road, Mackay got into a fight with local farmer's son John McPartin, stabbing him twice. McPartin, found injured on the road by his father, Archibald, later died at home. Court papers reveal claims by Mr McPartin senior that his son had said he acted in self-defence after Mackay beat him with a stick, before stabbing him several times.
Mackay, 42 at the time and described by witnesses as "always kind", said he had been trying to stop McPartin, who had a grudge against gamekeeper James Robertson, from going back to the pub "to tear his entrails out". Mackay said McPartin almost choked him by grabbing his "tartan neckchief" in the struggle.
Mackay was convicted of culpable homicide and sentenced to 10 years in jail. He served five and was released in September 1873.
---
Phil Astley will be taking a closer look at Criminal Portraits on Sunday www.granitenoir.com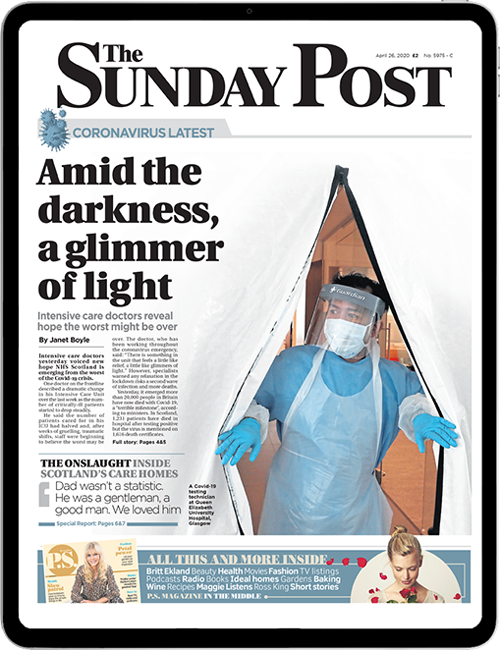 Enjoy the convenience of having The Sunday Post delivered as a digital ePaper straight to your smartphone, tablet or computer.
Subscribe for only £5.49 a month and enjoy all the benefits of the printed paper as a digital replica.
Subscribe