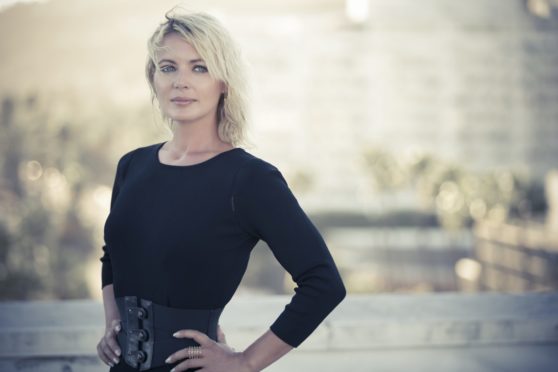 Broadcaster Isla Traquair has been telling tales – in the best possible way – since she was a 14-year-old on work experience at her local radio station.
Today, a producer and presenter on both sides of the Atlantic, she has years of crime reporting under her belt and now produces The Storyteller podcast, digging deeper than ever before.
Before her appearance at this week's online Granite Noir crime festival, Isla, whose debut series Murder Most Foul at one point knocked America's podcast giant Joe Rogan off the No 1 podcast spot, revealed: "People love to immerse themselves in something. I am surprised. I thought we were coming to a place in the world where people watch 20 seconds of a YouTube video but it's the complete opposite when it comes to podcasts.
"There is something about it being in your ears; listeners can really relate to you and the people you interview. When the headset is on and they are listening intently, there is a deeper connection."
And past true crimes it seems are often top of their list. Her first podcast on the murder in October 1999 of 22-year-old Aberdeen nursing student Melanie Sturton, was launched on the 20th anniversary of her death. Her second – Violent Delights – delves into the cold-blooded execution of farmer Maxwell Garvie, shot in the head as he slept.
His wife Sheila, who was behind the killing, and her lover Brian Tevendale, who pulled the trigger, were found guilty. Hundreds queued to get into court in 1968 – Isla's mother then a young student, was among those keen to hear the details of the family's lavish lifestyle, wild parties and sexual adventures. More than half a century later, her daughter's podcast explains the crime for a new generation.
For Isla, crime is personal. Melanie's violent death at the hands of Pamela Gourlay – a chef and neighbour in her block of flats – was the young journalist's first murder case. And she stayed in touch with the victim's mother, Susan Patrick.
Isla said: "Melanie was 22, Pamela was 20 and I was 19. Three women all from the north-east of Scotland, all having a moment in time where one is the murder victim, one is the killer, and one is the journalist. It was interesting to revisit that. But I didn't know what a journey I was going to go on with the 19 episodes.
"I started out trying to find answers for Melanie's mother. She had 20 years of turmoil not knowing why her daughter was murdered. There was never an explanation given and no remorse shown by Pamela Gourlay. It was unfinished business and she had been silently screaming into the void with no one to hear her.
"When victims are murdered, their story falls by the wayside. All the attention focuses on who is the killer? Who is this awful person? I am trying to go back and focus on victims. They are the important ones. I don't want to glorify or sensationalise murder."
And while Susan did not find the ultimate answer to her question why?, she did, according to Isla, find some peace in the podcast process.
In the Garvey case she interviewed as many of those who had known the trio including retired police officers, and even the nurse who cared for Sheila during her final years with Alzheimer's.
"We are all interested in what can make someone commit a crime like that," she said. "And there is a fascination in getting to know the people involved, and getting under the skin of who they are, whether that is perpetrator or victim, or family."
---
Isla Traquair and fellow podcast producer Candice Gaines, who spotlights crimes against black communities in America, will be talking about their work at Granite Noir on Sunday. See granitenoir.com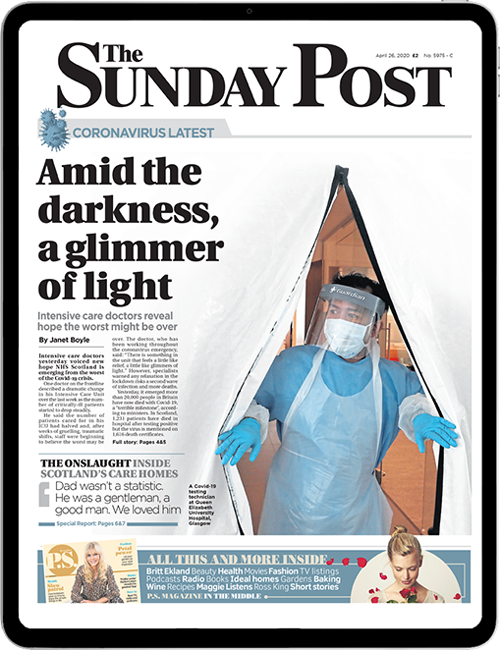 Enjoy the convenience of having The Sunday Post delivered as a digital ePaper straight to your smartphone, tablet or computer.
Subscribe for only £5.49 a month and enjoy all the benefits of the printed paper as a digital replica.
Subscribe