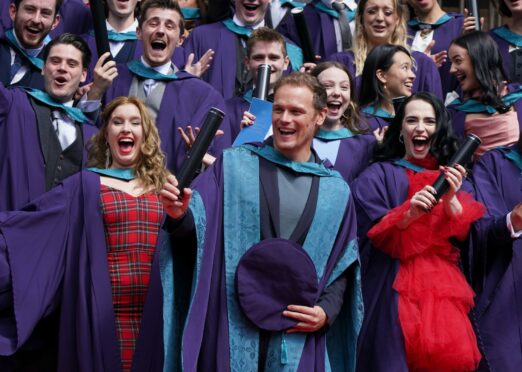 Lockdown meant many new graduates are missing hands-on practical experience including laboratory time, experts warn.
Some employers are offering further training and are also concerned over a lack of "soft skills" such as teamwork and communication learned during social interaction.
In March 2020 universities were forced to cancel classes and tutorials due to the pandemic, with lectures and seminars delivered online and graduation ceremonies postponed.
It was not until February this year that Covid guidance issued by the Scottish Government was relaxed.
In a survey by mental health charity Student Minds, 82% of students reported that the pandemic has negatively impacted their academic experience, but now some fear it has hit their employability.
Dan Hawes, co-founder of The Graduate Recruitment Bureau, which helps science and technology students find employment, said: "The lack of in-person training and work experience during lockdowns has really knocked students' confidence and many are unsure over how to sell their skills to make them look employable. Some employers have even started building in tests to see if graduates will be able to work in laboratories due to their lack of experience during their training courses."
Anthony Painter, head of policy at the Chartered Management Institute (CMI), which helps boost the employability of graduates, said that they have seen an increase in students seeking further training.
He said: "Certainly more universities are approaching us to look at embedding employability skills in their courses, and it is no longer business and management schools either, we have seen other education areas, like health courses, approach us." The CMI found 80% of employers think graduates are not work-ready once they enter the job market, and nearly a third of students do not believe they have the right skills.
Tatiana McKie, a biology student at Stirling University who graduates this summer, chose practical courses and paid for a field trip to ensure she was able to gain vital laboratory experience.
She said: "I went away for a week for a field course which I paid for myself just so I could get some of the in-person experience under my belt. I also picked a dissertation topic that was lab-based and I made it clear that I wanted to be there to do my own research.
"Not having labs was the hardest part of my time at university as I am quite a hands-on learner. There was software which tried to replicate the lab experience online but they were not as good because you couldn't ask questions and get immediate feedback."
Lucy Dunne, a fifth-year medicine student at Glasgow University, said: "We missed quite a few blocks that we are never going to get back, and you can't make up for things like that, and they can't just extend the course because you need doctors coming out every single year."
Universities Scotland, which represents the country's 19 higher educational institutions, said: "Universities worked hard to ensure all that students could continue with their courses, with a rapid pivot to high-quality digital provision at the height of the pandemic followed by a blend of in-person and digital provision when Scottish Government guidance permitted that.
"We also worked to ensure that the development of key employability skills continued to be integrated into students' courses, but at times there were severe public health restrictions on the hands-on experience that students could be offered."
Glasgow University said: "During the pandemic, exposure of undergraduate medical students across the UK to anaesthetics and critical care was different from previous years, however only students who are deemed ready for clinical practice are allowed to graduate. Specialisation in anaesthesia occurs during postgraduate training.
"Those wishing to specialise in anaesthesia are required to undertake further training, assessed by the Royal College of Anaesthetists."
Stirling University said: "Teaching in laboratories and field classes continued, where possible, with relevant safety measures in place, and this has now fully returned. We were able to extend use of our remote lab technology and put programmes in place to ensure that skills catch up sessions could be delivered face-to-face as soon as circumstances allowed."
A lot of us took Saturday jobs for the experience we weren't getting at uni
Pharmacy students who have missed out on laboratory time and practical placements say they had to rely on Saturday jobs to get the experience needed to pass their exams.
Ellie Monachan and Hammad Mukhtar, who graduated from Strathclyde University last month, said that they not only missed nearly two years of in-person lab work and placements, but when they returned, they were subject to strict social-distancing rules.
Monachan said: "People have been struggling with their placements being cancelled. If you caught Covid then your placement was completely written off and they wouldn't let you come in.
"Placements are a huge part of your course as we need to write essays on them and to learn the practical skills which we were not getting in workshops."
Mukhtar said: "A lot of people had to rely on Saturday jobs they had outside of university in pharmacies for that experience."
Even after laboratory lessons returned, students were subject to strict social-distancing measures, meaning they did not gain as much out of it as they should.
Mukhtar said: "Half of our second-year and all of our third-year lab work was online, and the teachers just told you what happened and that was that, obviously you couldn't do it yourself. And then we came back in person in January in our final year. It was very hard to do group work when we had to sit far apart from each other."
Monachan said: "It was nice to go back in but I was also wondering what the point was. It was strange because we couldn't stand within two metres of each other in the lab but then we would all go to a cafe together afterwards."
Strathclyde University said: "Our MPharm students were amongst the first to return to campus in January 2021 and all of the students completed their experiential learning on site in community hospitals and other primary care settings all the way through the pandemic – and we are grateful to those learning providers for making that happen. In addition, all of this year's cohort have secured foundation year training placements."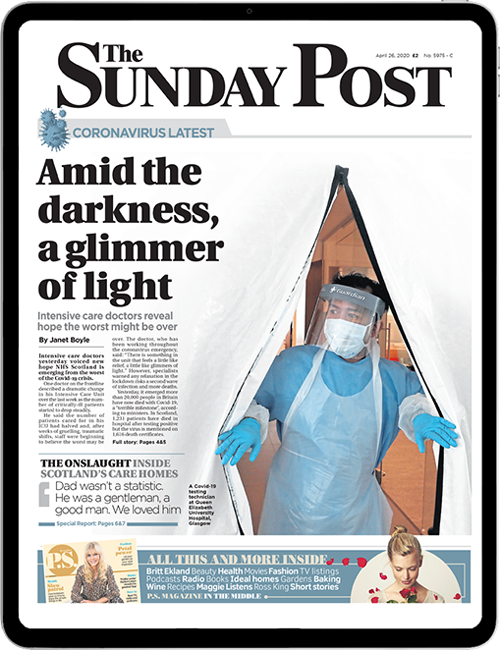 Enjoy the convenience of having The Sunday Post delivered as a digital ePaper straight to your smartphone, tablet or computer.
Subscribe for only £5.49 a month and enjoy all the benefits of the printed paper as a digital replica.
Subscribe