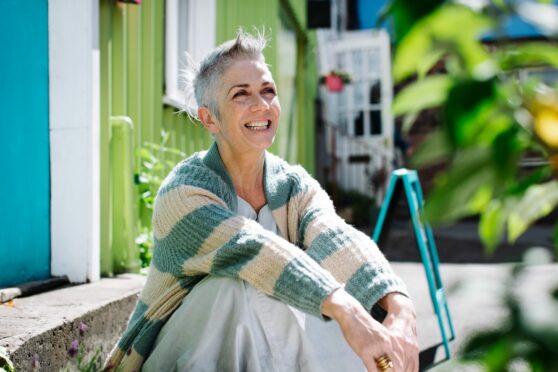 You can be forgiven for thinking that when times are as tough and as scary as they are now, readers would be turning to lighthearted stories full of farce and bubble gum to escape the apparently endless drudgery of the modern news cycle.
Not so, it seems, as gritty crime fiction continues to soar to the top of book charts, while venerated writers like Govan-born Denise Mina rub shoulders with Hollywood royalty, working together to bring female-led crime drama to the silver screen.
Mina has already seen her work adapted for television in 2011's The Field Of Blood but this time it is the turn of her 2019 book Conviction, and rather than the Beeb it is now Hollywood superstar Reese Witherspoon who has come knocking for the rights to make it.
Witherspoon's production company, Hello Sunshine, has launched critically acclaimed, female-led prestige dramas for both television and cinema, including Big Little Lies, The Morning Show, and the upcoming movie Where The Crawdads Sing.
Witherspoon's formula for scouting great stories to tell has been foolproof so far – find amazing female novelists from across the globe, and adapt their books using the best directors and actors Hollywood has to offer. Now, she wants to add Mina's story to her roster.
But how does being courted by Hollywood work? Does Witherspoon really ring you up personally, and attempt to woo you over to her production company?
"That's exactly how it works!" laughed Mina. "You have this really long conversation and then you hang up thinking, 'that could have been any American!'
"What happened was the rights of the novel went to an auction bid, and five different companies wanted to option it. They put in their bids and conditions, and my agent and I chose one.
"You don't always choose the one that offers the most money, it can be the one that is most likely to get it made, or already has casting in mind. It's very exciting but at the time, you can't speak to anyone about it."
For the time being though, Witherspoon will have to wait. Mina's newest novel, Confidence, the sequel to Conviction, has just hit bookshelves and Mina is busy with publicity.
She said: "I said to someone recently, 'when a new book is coming out, I feel like I'm dying', and they said, 'is that because you feel nervous about doing publicity?' and I said 'no, I quite like doing that actually!'
"It's fabulous, I'm not going to lie. I love doing these things and occasionally, it is incredibly, incredibly glamorous but it's important to not take it too seriously. It's an adventure you're on, it's not who you are."
Despite being one of the UK's most respected crime writers, with a slew of prestigious writing awards and television credits to boot, Mina has ensured her life is decidedly normal outside of the glamorous world of book publishing and media appearances. She lives in Glasgow's West End with her partner and their teenage son, who are both unfazed by her success.
"I'm just seen as the provider of teas at home, and that's helped me. If someone has quite an attention-pulling job, it's important that it doesn't take over the whole family. I mean, it's great, and we've had luck, but it's not the house, and that's what is most important. Getting beds changed – that type of thing, that's what is important," joked Mina.
The draw of crime fiction is a little mysterious, even to those committed to the genre. It can be hard to reconcile yourself to the fact that you are being entertained by tales of depraved human behaviour, and the suffering that it causes.
Mina has her opinions on why we are fascinated by stories that deeply disturb us. She said: "I am terrified by violence, and I think that's why I write about it. At the core of it is interpersonal violence and the idea of being in a situation where you would be questioning your own judgment when things are uncertain.
"The lovely thing about crime fiction is that it offers the promise of resolution and absolute answers, when we don't often get answers in reality. That's why we're reading so much of it now. It's satisfying in such an uncertain world.
"Is it entertainment? Well, we talk about entertainment as if it's completely separate from normal life but it isn't. That sense of discomfort and unease is a reason why crime fiction will never be truly respectable and I think that's appropriate. I don't think it should be totally respectable.
"But we have always been fascinated by it – there were true crime plays in Shakespeare's time, about crimes that had happened the week before, but they had to stop it because they were naming murderers and being sued for libel. It's an old conversation but now with a new generation. I do feel that sense of ambivalence is entirely appropriate."
Perhaps more than any other genre, crime stories force us to face and even challenge our own ideas about morality and human nature.
When I tell Mina that for the last two months I have been deeply engrossed in the high-profile Lynette Dawson trial in Australia, where former husband Chris Dawson denies the murder of the mum of two who disappeared in 1982, it immediately throws up a discussion about gender dynamics and female agency.
Mina said: "Lyn Dawson will likely be found in a cult or commune somewhere. There really wasn't a lot of evidence, just that she wasn't there any more. Everyone keeps saying, 'she wouldn't leave her children' but a lot of women would leave their children. A lot of people don't want to say that a woman would do that."
Wrestling difficult subject matters into exciting stories is Mina's forte. Her work seamlessly threads the difficult personal lives of her characters into the even more difficult societal norms they are up against, with Mina being keenly aware that they are often one and the same thing.
In her novel The Less Dead, GP Margo Dunlop goes through hell to find out what happened to her birth mother, a sex worker – a fictional stand-in for real-life victims who were slain without much fuss from the police or public.
Mina's 2021 novella Rizzio gives us a real-time snapshot into the historical murder of Italian courtier David Rizzio in the 16th Century court of Mary Queen of Scots, who in Mina's retelling was destroyed by Mary's husband Lord Darnley's political ambitions, but also by Darnley's personal jealousy and insecurities.
In her new novel, Confidence, Mina explores the most powerful, and most personal, force in the world – faith. True-crime podcaster Anna and her co-host Fin travel the world to find out what happened to a North Berwick teenager who discovered a priceless Christian relic in a French chateau, and then vanished from the face of the earth.
Mina said: "Faith is the issue of the age. If you look at the Supreme Court decisions over the last two weeks, they are completely determined by faith. And it's not just religious faith. Last week, they were showing Trump supporters footage of Ivanka saying that the election was not stolen, and they thought it was a deep fake, they refused to believe it.
"You cannot challenge people's faith by showing them evidence, because introducing doubt strengthens faith. What I think you have to do is listen to them, and let them get there themselves – and they might not.
"People say that religion is responsible, but we all have faith in certain things, we all have a thinking style.
"The key to changing minds is understanding people and how they came to their decisions. We have to be prepared to look at ourselves, and challenge our own beliefs. Change is an inside job."
---
Confidence, published by Vintage Digital, is out now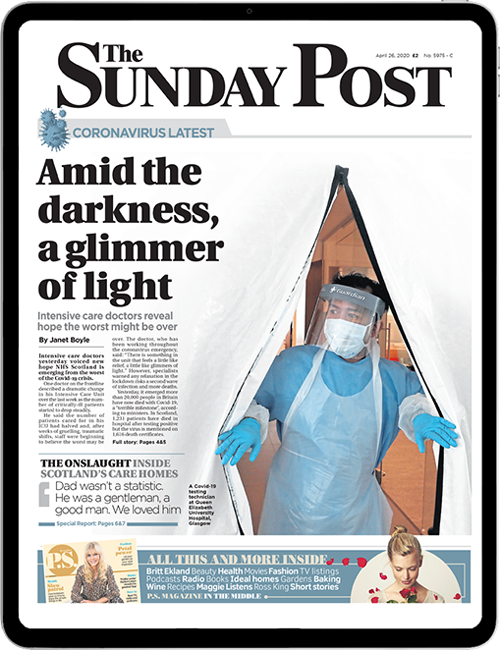 Enjoy the convenience of having The Sunday Post delivered as a digital ePaper straight to your smartphone, tablet or computer.
Subscribe for only £5.49 a month and enjoy all the benefits of the printed paper as a digital replica.
Subscribe