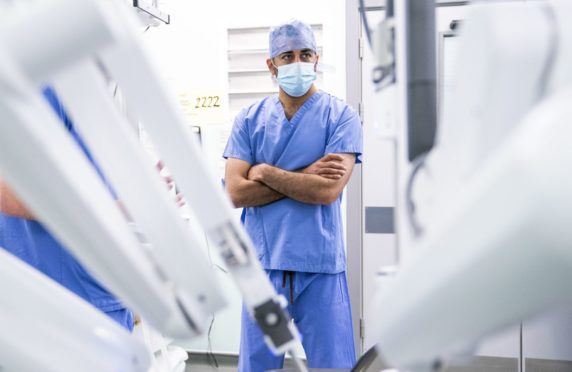 Many Scots are struggling to speak to their family doctor with face-to-face appointments ­ curtailed and lengthening waits for telephone consultations, patients' groups have warned.
They are urging GP surgeries to open up more fully as restrictions relax amid mounting concern at the lack of face-to-face appointments and long delays endured by patients trying to speak to a doctor on the phone.
Some report being made to feel guilty by surgery receptionists for asking for appointments while others describe being asked to judge how serious unexplained symptoms are.
Research by the Patients Association found nearly two-thirds of respondents had a medical appointment cancelled or postponed while another survey found 86% of patients using an online booking site used by many GPs thought it was poor.
The Patients Association survey, called Pandemic Patient Experience II, was carried out across the UK, including in Scotland, in February, March and April. A spokeswoman said: "We carried out two surveys – one last year after the pandemic started and again this spring. And, of all the services which patients report are failing, the biggest is GP appointments.
"We are calling on practices to open up but have met with resistance from GPs, who cite safety issues during Covid. They promote online consultations but survey responses suggest that many people are now staying away because they feel GPs are too busy for them. That is worrying because of patient health and the effect on doctor-patient relationships."
Karen Casey, secretary of Lanarkshire Kidney Patients Association, said: "Renal patients are having serious difficulties seeing GPs. Many tell me they are exhausted by the calling for appointments for advice on medication only to get a maze of hurdles.
"The online system does not address illness details and several have become more and more stressed and desperate for medical help."
She said being unable to see their GP effected patients physical and mental health. "In some areas of Scotland you need a smartphone or tablet but many patients with long-term conditions don't have the money needed for internet connection, smartphones, or the energy to navigate several pages of online appointments.
"There is no empathy or care dealing with a computer. I understand that it is safer to distance but other countries manage now that many are vaccinated and wear masks.
"I fear online applications, telephone and online GPs in the future."
MSP Tess White says constituents in the north-east have been told by GP receptionists to complete eight-page online applications. She said: "Some are elderly and without access to navigate cumbersome questions that do not address their illnesses. There is an urgent need to improve a system that is distancing GPs from patients. Constituents are ill, in pain and need to see their GPs without delay."
One constituent who applied online for his sick wife was told she would see a GP in July, four weeks later.
"Another patient has had diabetic hypos and been seriously ill, all while trying to access his GP," she added. "They are frightened to speak up because there is only one GP and cannot afford to alienate them."
In 2019 the Scottish Government pledged to recruit extra GPs to increase the country's head count of family doctors to 5,198 by 2027 but Audit Scotland projects that the total GP workforce is on track to reach just 4,417 in the next six years. It also warns that, with more GPs working part-time, the increase is likely to be considerably less compared to a full-time workforce.
The Scottish Government said: "Our NHS has continued to offer care for non-Covid ailments and conditions throughout the pandemic. While some treatments have been paused or postponed, we have been clear that people with health concerns should contact their GP as normal and follow the advice given, whether that is to attend in person, where clinically appropriate, or to have a consultation by telephone or online. We now have a record number of GPs working in Scotland with more per head in Scotland than rest of UK."
---
A patient's story: 
One 79-year-old patient, from Lanarkshire, is on powerful medication for heart problems and has his blood regularly tested by community nurses.
"The nurses were coming in once a fortnight to take blood then they changed it to once a month but they were seeing things in the results they didn't like so it's back to once every two weeks now.
"But over the last few months they keep calling to say they need to come out and get more because they're seeing things in the results they don't like. First it was something to do with my kidneys, now it's my white blood cells. But the nurses can't tell me anything as they don't know what it means.
"I was getting a bit worried and thought I should speak to my doctor to find out what was going on. I called my surgery on Monday and was told there were no face-to-face appointments at all and no appointments for a phone consultation all week. The receptionist just told me to call at 8 o'clock the next morning to see if I could get a slot the following week. I did and spent 40 minutes trying before giving up. I spent even longer on Wednesday morning getting nowhere.
"I don't know when I'll speak to my doctor never mind see one. I don't know if my pills are causing me serious problems or not. I don't know if I should stop taking them or not. I don't know anything and no one can tell me.
To be honest, it seems a bit scandalous to me."
---
GPs: We'll consult patients by phone and in person
The Royal College of GPs admit fewer face-to-face consultations are happening, but deny careis suffering.
A spokesman said : "GP practices have remained open throughout the pandemic, although the way in which we deliver care has had to change during this time. There are now a higher proportion of appointments being offered over the phone and on video call when appropriate.
"This is in line with NHS Scotland guidance and is intended to keep patients safe and to ensure they are treated as efficiently as possible during these highly-pressured times. Face-to-face appointments are still being offered. These are still an essential part of what GP practices offer to patients in need. Many of our patients have found using telephone and e-consulting useful, particularly in terms of access and convenience.
"However, we know many patients prefer to see their GP face-to-face and many GPs prefer consulting in person, too. We advocated for a mixed model of remote and face-to-face consultations to be available to patients now and in the future to best meet individual patients' needs."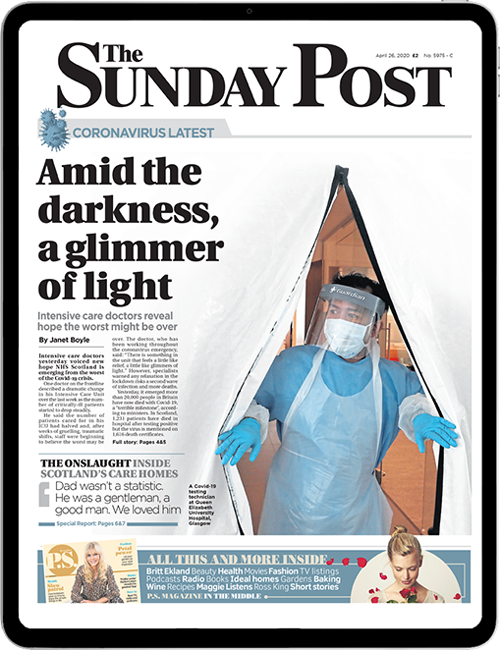 Enjoy the convenience of having The Sunday Post delivered as a digital ePaper straight to your smartphone, tablet or computer.
Subscribe for only £5.49 a month and enjoy all the benefits of the printed paper as a digital replica.
Subscribe