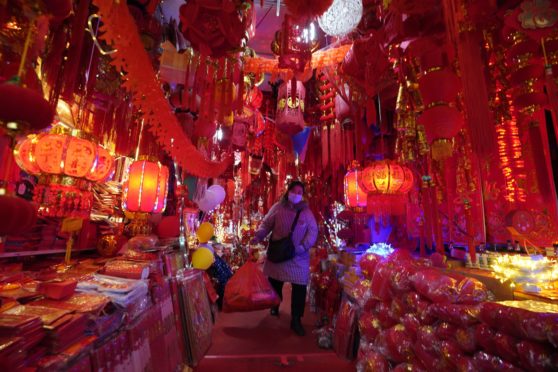 Ministers have ordered the first scientific research into the impact, if any, of delaying the second dose of Covid vaccine amid mounting concern, we can reveal.
The UK Government has moved to commission the analysis after Britain's doctors joined escalating criticism of its "first dose first" policy which delays the second jag for longer than one of the manufacturers recommend.
In a letter written on Thursday and seen by The Sunday Post, England's deputy chief medical officer Jonathan Van-Tam conceded a trial is needed to confirm delaying the second dose by up to 12 weeks is the right decision.
He responded to calls for a randomised trial, saying that prioritising the first dose of vaccine aimed at giving as many people as possible some protection as quickly as possible, the so-called first dose first policy, was based on sound science. However, he added: "We have agreed a trial of this sort would be of value and will shortly be issuing a specification."
Yesterday, the British Medical Association urged the government to cut the gap to six weeks because of "growing concerns" the vaccine could become less effective with doses three months apart. Public health experts echoed concern, saying a delay to the rollout of a second dose is a gamble and criticised the government for not launching a trial when the rollout strategy was changed at beginning of January.
The government extended the time period between doses to increase the number of vulnerable older people who can quickly receive a first dose amid concerns about supply.
Public health professor Linda Bauld, of Edinburgh University, said: "This will be the first real-world study of that decision. They will be recruiting members of the public to take part in a trial and some will get the dose close together and some will get the dose further apart.
"What the government should have done is built in a real-world randomised control trial when they rolled out this vaccine and they didn't.
Coronavirus comparison: How Scotland and England have done things differently
"This trial will be useful for other countries but it's going to be too late to really inform what is happening here. And commissioning it is not a quick process. This trial will not happen soon.
"The quickest they could launch it will be probably a couple of months from now, unless there is some cutting of red tape."
Two vaccines are in use so far in Britain. The Pfizer vaccine is 95% effective at stopping illness after two doses spaced 21 days apart, but there is no evidence for protection levels when the second dose is delayed.
The company ­previously said: "There are no data to demonstrate that protection after the first dose is sustained after 21 days."
However, an ­estimate of 89% efficacy was reached by the UK's Vaccine Committee, the JCVI.
The Oxford vaccine offers around 65% protection after a single dose and 70% after a second dose, studies have shown.
Professor Bauld said: "The dosing decision was taken on the basis that for the Oxford/AstraZeneca vaccine there are data of different ­ dosing regimens because in their trial they didn't give people the second dose at exactly the same time.
"That's the basis on which they decided it was scientifically okay to have this 12-week gap. The problem is those data do not exist for the Pfizer/Biontech vaccine and that's what's causing the controversy."
Public health ­professor Allyson Pollock, of Newcastle University, said: "We know so little about the duration of protection, so little about transmissibility, so a real- world trial should have been there from the start of the rollout because this vaccine was approved very quickly on the basis of very little data in many ways. There are a lot of unknowns.
"It's a pity they didn't think about this trial before they made the decision to extend the length of time between doses and I think it is right there is concern."
First Minister Nicola Sturgeon gave a commitment on Friday that everyone will get a second dose 12 weeks after the first dose "at the latest".
However, Ms Sturgeon also admitted: "We don't yet know if it stops us getting and passing on the virus".
Sheila Bird, former ­programme leader at the Medical Research Council's biostatistics unit and an honorary professor at Edinburgh University, this week called for a study to begin immediately, saying: "It behoves us to actually discover what the impact is of doing that."
Dr Chaand Nagpaul, chair of the BMA, said yesterday there were "growing concerns" that the vaccine could become less effective with doses 12 weeks apart.
He said: "Obviously the protection will not vanish after six weeks, but what we do not know is what level of protection will be offered [after that point]. We should not be extrapolating data when we don't have it."
However, professor Jürgen Haas, head of infection medicine at Edinburgh University, said he was less concerned about postponing the second dose.
He said: "It will protect for at least three months and then the antibody level in the blood declines. So, postponing the second dose for three months is fine but not beyond that because then you have people who would glide into a period where they are unprotected, which would be bad. That has to be avoided.
"That doesn't mean this is the case for all of the vaccines. Protection levels vary from vaccine to vaccine. It has to be checked."
Analysis of the new Moderna vaccine published this month in the New England Journal of Medicine shows that 28 days after the first dose antibody levels fall to "very low levels".
There are also fears that a new vaccine-resistant UK variant could emerge in partially protected people who have only had the first dose.
This week a coalition of 30 doctors at St Bartholomew's Hospital, London, also raised concerns about the risk of vaccine-resistant mutations as a result of delaying the second dose in an open letter, which said: "This amounts to an uncontrolled population experiment, unsupported by manufacturers. The consequences of this policy have not been properly considered."
Professor of health psychology Susan Michie, a member of a sub-group of the UK government's Scientific Advisory Group for Emergencies (Sage), said: "It's a gamble and the government wouldn't be doing this if they had enough vaccines. It may pay off, it may not."
Mr Van-Tam wrote that a randomised trial was planned to evaluate the strategy of delaying a second dose of the jag. He said: "We have agreed a trial of this sort would be of value and will shortly be issuing a specification."
However, he admitted the results would not be known for some time, stating: "Whilst this will be of tremendous value to establish the veracity of the UK approach, given that the UK's approach is intended to be short term until supply improves, the 'result' will almost certainly be post hoc.
"However, the science is likely to have much more far-reaching value in countries who will access vaccine later than the UK and in resource constrained settings," he added.
In Scotland, Dundee University has announced plans for a separate study called VAC4COVID, focusing on safety and side effects, which will run until 2025.
The UK Government defended the decision to delay the second dose, saying: "Both vaccines provide a high degree of immunity after the first dose, and the government has closely followed the guidance of the Joint Committee on Vaccination and Immunisation (JCVI) which was clear that we should give as many people as possible some level of immunity initially."
The Scottish Government has also followed the JCVI advice and increased the time between doses to 12 weeks. Three weeks ago, Gregor Smith, the Chief Medical Officer, said: "This is on the basis that the protection of vaccines after the first in a two-dose schedule is very substantial."
The Scottish Government said: "Public Health Scotland is monitoring the impact of the vaccines on a week by week basis and collaborating closely with their counterparts elsewhere in the UK to compile Scottish data and UK-wide data looking at the impact of both the first and second doses."
---
First dose first: The pros and cons 
Economist and broadcaster Tim Harford said there are advantages and disadvantages in delaying the second dose of the vaccine.
"Right now we are in a desperate situation so if we can vaccinate more people with the first dose now, that's a no-brainer – if there were no longer-term disadvantages," he said.
"The question is: what might be the longer-term disadvantages? One that immunologists worry about is it might breed some kind of long-term immunity to these vaccines.
"If you've vaccinated people and not quite finished the job, that gives a big advantage to any mutation that might be able to outwit the vaccine.
"The counter-argument is the virus already mutates and you've already got people wandering around with partial immunity because of infection. So, if you vaccinate more people more quickly you might be increasing one risk but you're reducing the other risk."
Mr Harford said scientists were split over the decision to delay the second dose and he called on governments to carry out more clinical trials which would show the level of protection vaccines offer and the duration of immunity.
He added: "There is a huge opportunity to do proper trials. It may be worth a gamble (to delay the second dose) but we need to find out.
"The way to find out is to do the trials."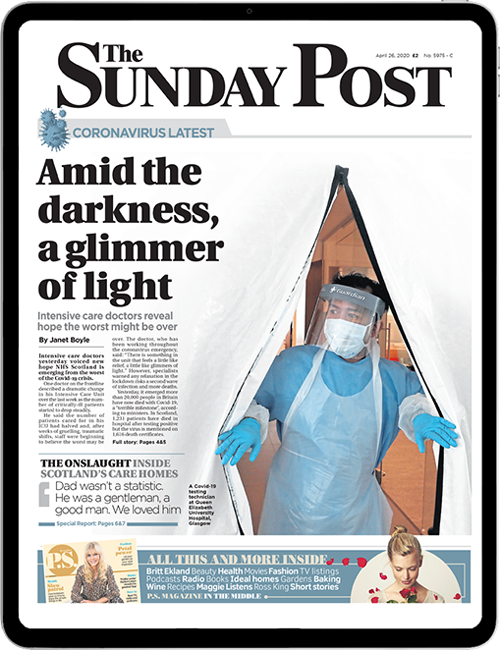 Enjoy the convenience of having The Sunday Post delivered as a digital ePaper straight to your smartphone, tablet or computer.
Subscribe for only £5.49 a month and enjoy all the benefits of the printed paper as a digital replica.
Subscribe