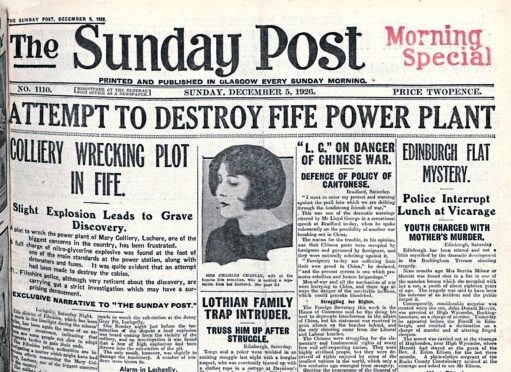 It was a murderous mystery that startled Edinburgh's most polite parlours and was to feature what must be one of Britain's most refined police raids.
On March 17, 1926, Edinburgh's middle classes were left reeling following the suicide of a wealthy widow. Bertha Merrett, whose fortune came from her late wine-merchant husband, had apparently taken her own life in the drawing room of her terraced home in the capital's genteel Buckingham Terrace, leaving behind her art student son, John Donald Merrett.
Yet the death of Bertha hid a darker secret that scandalised Scotland and was only resolved 30 years later, after two more murders followed by a suicide in a German forest.
The case was covered by The Sunday Post almost a century ago and is now being explored in a gripping new true crime podcast. With the help of archive copies of the paper, comedian and Radio Scotland host Susan Morrison investigated the death – which was eventually ruled as a murder – for an episode of Unspeakable Scotland, released tomorrow.
The family maid heard a scream and a gunshot not long after breakfast, and a shaken Donald appeared asking for the police, saying his mother had shot herself.
Mrs Merrett was found on the floor, according to the maid, while the pistol lay on the bureau. Despite the gunshot wound being at the back of her head, police believed her son's story.
Remarkably, Mrs Merrett wasn't dead. She was taken to hospital and managed to cling to life for 10 days. She woke up several times and is reported to have said: "Was it Donald? He's such a naughty boy."
Despite this evidence, police, according to Susan, were reluctant to consider anything but suicide. "Several times Bertha floated in and out of consciousness and several times she made it quite clear that it was Donald. But he was only 17 so the police seem to think that, since he's only a teenager, he can't possibly have done such a thing. Donald, shall we say, was just a wee bit advanced."
Two weeks prior to his mother's death, Donald purchased the gun and, on the day of her apparent suicide bid, visited his favourite dance hall, as well as his favourite prostitute. Far from being a genteel middle-class art scholar, the teenager was, in fact, an accomplished conman. The investigation into his mother's death seemed over, but money Donald was due to inherit was placed into a trust until he was 25 and the frustrated teen began to forge his mother's signature in order to access the cash.
It was this suspicious activity and further investigations into Bertha's death that resulted in his arrest for murder 10 months later, as reported in The Sunday Post.
"Young John Donald Bennett has gone to High Wycombe to visit family and police were sent to arrest him, which The Sunday Post describes rather as if they'd travelled across the world," explained Susan. "It's probably more like Miss Marple territory, a small cottage with roses round the door, like the opening to a murder mystery."
The headline in The Sunday Post – "Police Interrupt Lunch At Vicarage" – helped bring the trial to national attention. Yet the verdict, after a trial that captivated the media, was "not proven". Donald was found guilty of forgery but, after a short spell in prison, was freed.
He changed his name to Ronald Chesney and started a new life.
It wasn't until three decades later that doubts about what happened were dispelled. Just as he had with his mother, Donald plotted to murder his new wife, Vera. He drowned her in the bath, but the murderer was interrupted by Vera's mother. He strangled the witness, and fled to Germany, where he had spent time during and after the Second World War.
It was in a German forest, while on the run from detectives from both countries, where Donald Merrett shot himself. "That should be the end of him," added Susan, "but British police have this double murder to solve. Vera's mother scratched the arm of Donald in the struggle, so British detectives asked their German counterparts for any evidence.
"In a grisly bit of history, the German police do the most German thing you can think of and remove and preserve Donald's arms in jars of formaldehyde, and send them back to the UK."
She added: "It was 1954, you would think they would have just used a camera."
In researching the case, Susan was intrigued by the media coverage from the 1920s, especially The Sunday Post.
"A lot of down-market publications went to town on the goriness of it all, but The Sunday Post focused on a lot of fascinating details. What people wore, how it scandalised society, how Donald was arrested at lunch with a vicar's wife.
"They also managed to get a scoop in interviewing Donald and Bertha's maid. It really took me back to imagining what it was like to read something like this over breakfast."
---
Unspeakable Scotland, featuring Susan Morrison's John Donald Merrett episode, from The Big Light, is released tomorrow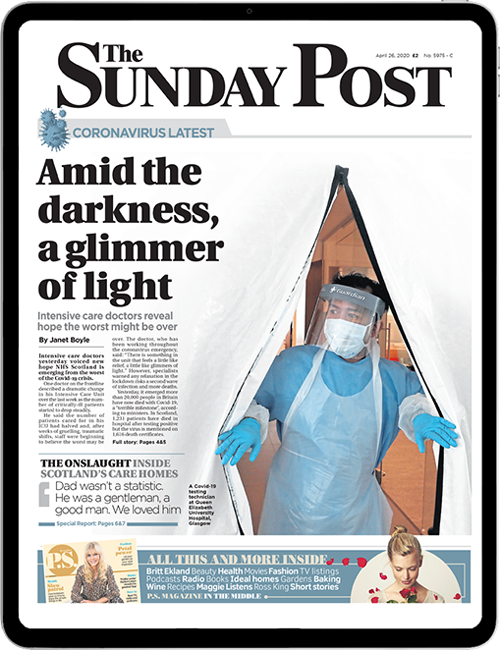 Enjoy the convenience of having The Sunday Post delivered as a digital ePaper straight to your smartphone, tablet or computer.
Subscribe for only £5.49 a month and enjoy all the benefits of the printed paper as a digital replica.
Subscribe