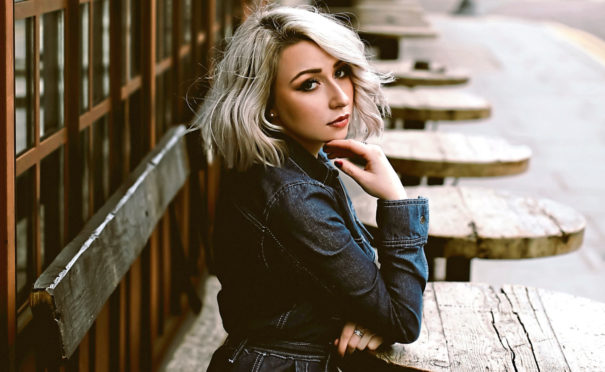 One legendary Govanite paid tribute to another last week when Sir Alex Ferguson hailed songwriter Bill Martin after his death at 81.
The football manager and hitmaker were school-mates in a neighbourhood famous for its rich shipbuilding industry. While they are foremost among the pantheon of great Scots born and bred on the south bank of the Clyde the community has also produced its fair share of unsung heroes, who are now about to receive their own fitting tribute thanks to another songwriter.
Ainsley Hamill has written eight songs featuring tributes to Britain's youngest Olympic gold medallist and a man who travelled the world collecting flowers, while another is dedicated to a Govan landmark, The Lyceum cinema.
"My album is all about the forgotten people of Govan, people with humble beginnings who did special things," said singer-songwriter Ainsley, 28, who performs traditional songs in English, Scots and Gaelic.
"They really do deserve to be celebrated and there is so much to admire in what they did. Digging deep into the history of these people from Govan has been such a thrill."
The project began in 2018 when Ainsley was approached by The Glasgow Barons, the orchestra which at the time was helping celebrate the 30th anniversary of Govan Reminiscence Group.
"They gave me great ideas for song topics and pointed me in so many different directions," said Ainsley. "They opened this door to Govan that was new to me. I am so grateful."
Ainsley, from Cardross, Argyll and Bute, ended up with eight people and places to commemorate in song.
"I will be singing with wonderful music accompanying me but I also plan to invite other singers to perform with me as well," said the songwriter, who has been working on the album with composer and arranger Malcolm Lindsay.
Ainsley, who studied at the Royal Conservatoire of Scotland, hopes the collection will reward all the people whom she says played such a vital role in its creation while serving as a lasting tribute to the greatest Govanites.
"I would hope they would hear these songs and be filled with a sense of pride," she said.
---
Clydeside Stars
Govan's gold medallist, honoured munitions worker and world-renowned horticulturist
Isabella Moore
At the 1912 Olympics in Stockholm, Isabella "Belle" Moore made sporting history – and she is still the youngest British competitor to win a gold medal at the Games.
The decision to send a women's team for swimming events for the first time was mired in controversy with some countries deeming the swimsuits Belle and her colleagues wore as somehow improper.
Belle, born in 1894, was just 17 when she won her medal in the 4×100 metres freestyle relay.
Lizzie Robinson
King George V pinned the Medal of the Order of the British Empire on 21-year-old Lizzie Robinson at Ibrox Stadium in 1917 in recognition of her work at Cardonald munitions factory in Glasgow.
It was presented as she had not missed a single shift in 18 months.
At the ceremony, before a 60,000-strong crowd, a choir formed by Lizzie's work colleagues sang the national anthem.
Lizzie, who lived with her parents in Alma Street, won a special ovation from the crowd.
Peter Barr
Born in Stanley Cottage near Copland Road in Govan in April, 1826, Peter started a business in London's Covent Garden.
His search for varieties of daffodils took him to France, Spain and Portugal, and he used what he collected to create hybrids.
After retiring in 1896, Peter toured China, Japan, Australia, New Zealand, South Africa and the US. Today the Peter Barr, hybrid daffodil can be found in Glasgow Bellahouston Park's walled garden.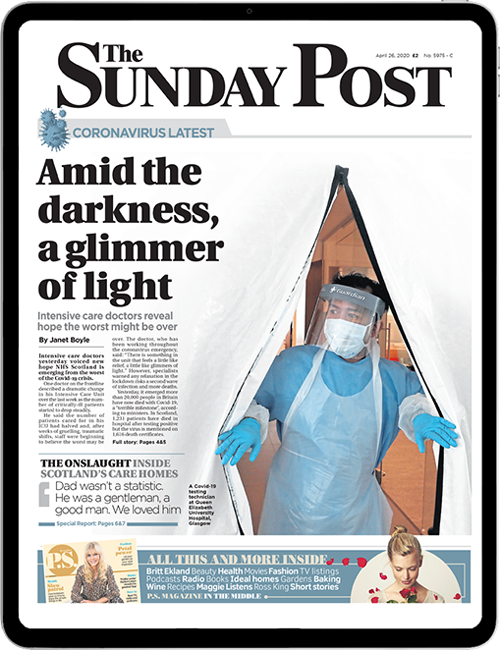 Enjoy the convenience of having The Sunday Post delivered as a digital ePaper straight to your smartphone, tablet or computer.
Subscribe for only £5.49 a month and enjoy all the benefits of the printed paper as a digital replica.
Subscribe