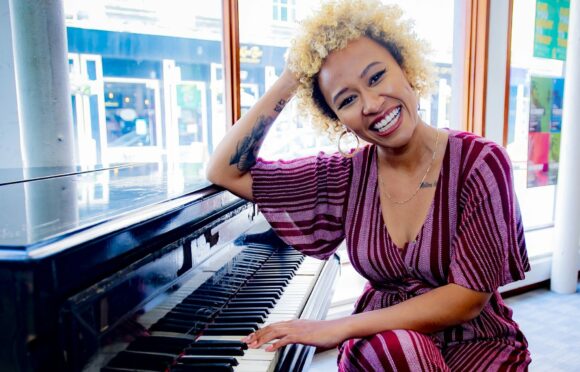 When she arrived in Scotland as a four-year-old, the celebrations at the village hall introduced Emeli Sande to Scottish culture. Three decades later, she has helped shape that culture after a stellar career that took her around the world and home again.
On Friday, the singer will help the country ring out the old and bring in the new as she joins the BBC's line-up at the bells but says the warmth she encountered in those first New Year celebrations in Scotland has never changed.
And back with a new album, a rejuvenated creativity and a sense of freedom, she says she is looking forward to what 2022 will bring.
"It definitely feels like a new chapter. I feel older and wiser. It feels like a new era is beginning."
She moved to Alford in Aberdeenshire from England with her parents before she started school and remembers the family's first New Year's Eve there: "The neighbours came over, which we hadn't experienced growing up in Cumbria. It was a nice welcome to the village," she said.
"I also remember going to a ceilidh for the first time in the village hall. We were taught the dances in school, and it felt like I was learning the culture through the music.
"It felt like a nice, warming and welcoming introduction to Scottish culture and from then on it has just been so lovely. Even though it's so cold, there's so much warmth in the people."
Sande, who studied medicine at Glasgow University, won't be required to re-learn the Dashing White Sergeant for this year's Hogmanay, but she will be performing on the BBC show, which is hosted by Edith Bowman and also features Texas.
"It's a great honour to be asked," she said. "It feels great to offer music and a performance that will hopefully lift spirits and give a bit more hope for the year ahead. I'll be playing a spread of songs from across my albums, so hopefully people recognise a few of them."
She'll also be playing material from her new album, which is coming out in April.
Already the 34-year-old has released a few of the new tracks, which she has self-produced, and hopes fans will follow her as she tries out a different sound, coming after she split with her record label in February after 10 years together.
"Both parties decided it wasn't working for either side anymore, and I kind of longed for artistic freedom – trying different sounds, trying out more music I would listen to. Also, a lot of the team I'd been working with when I first signed had moved on to different companies, so it felt like the right time to say goodbye. It was sad, because I loved working with everyone, but it felt right to move on.
"The main thing about making the album this time round is I recorded it before approaching any labels, so they weren't involved. Knowing they loved it and were totally behind it before I signed was a new approach for me and so exciting. You're starting with that enthusiasm, so it's been great."
Taking control in lockdown
Sande, whose mum is English and dad is Zambian, says taking control and using the past two years of lockdown to study her profession has been time well spent.
"Having that period, where it wasn't certain whether or not you could even still be a musician, or if the arts were just cancelled for the foreseeable future, really made me grateful to have the opportunity to perform and release music.
"I'm approaching everything with gratitude, because there aren't many plans you can make now. Before, you could plan a year or two ahead. Now, every day, if I get the chance to perform or share my music, I'm taking so much more gratitude and excitement from it.
"Not just in my career, but in life, too. It's been great to get better at what I do. Often, when busy, you're catching up with yourself all the time. So to have a couple of years to dig deeper into my music and craft has been nice. Having a studio at home is fantastic, and I started to explore production and build my confidence up in that, so I feel with this upcoming album, people are definitely going to hear a lot more me and my personality, and I hope they get to know me better as an artist.
"I wanted to feel I could explore different sounds and make music that excited me, and I hope people come along on the journey. Lyrically and melodically, I feel it's quite consistent with what I've done from the beginning. I've always just wanted to feel free. No album has been the same as any other I've put out – I never want to recreate what I've already done. It's great that people will come on a journey with me and trust it will lead somewhere that feels good to them."
Back on stage
Sande managed to perform a few shows in London and Sunderland before the end of the year, and has concerts booked for January, where it will just be her and a piano on stage. A full tour will commence in spring, alongside the album release.
"Fingers crossed everything can go ahead," she said. "I felt compelled to do some piano shows, just to get to the bones of a song and explain the story behind it, why I wrote it, what the lyrics are about. I'm excited about it – it'll be like jumping off a cliff and hoping I land. The main thing, though, is the album. Whatever the Covid regulations might be, which can affect how I perform live, at least I can release an album without it being affected too much."
And while her attention is on the future, the singer-songwriter has allowed herself to look back on the first decade of her career, a time that included No. 1 albums, multiple awards, and memorable performances at both the Opening and Closing Ceremonies of the London Olympics in 2012.
"Looking back, it's been such an incredible journey and that's why I'll never have anything bad to say about the record label, because we achieved so much together. Having their support allowed my music to be heard by so many," she added.
Hogmanay 2021, BBC One Scotland, Friday, 11.30pm
---
Sound & Vision
From Mariah to Maria, Emeli Sande shares a few of her favourite cultural things and who she might invite to a fantasy dinner party.
My first single
All I Want For Christmas by Mariah Carey. Mariah's Music Box was the first album my dad introduced me to. Then we were in Asda one day and I saw the single in the bargain basket and had to have it. I don't even think it was Christmas!
A favourite singer
It has to be Whitney Houston. In the last few years I've been trying to look at people from the past who had that incredible, electric energy. I think singing to that power and energy has kind of gone out of fashion and I miss it – those big divas and the levels of energy they brought on stage. Whitney could do anything with her voice – she was a genius.
A book to read again and again
Half Of A Yellow Sun by Chimamanda Ngozi Adichie, which I read while travelling in Zambia. It's about the civil war in Nigeria and is such a beautiful story. I think it was the fact I was in Africa while reading about Africa, and it's a story that has really stayed with me. Her writing is so beautiful.
A boxset to binge on
I like Euphoria. I've really got into that and I'm looking forward to the second series.
A movie that moved me
I love Eternal Sunshine Of The Spotless Mind. I thought it was remarkable how the director, Michel Gondry, captured what it was like to dream.
To get that on screen was great. The time shifts and capturing that feeling of dreaming, I thought it was incredible.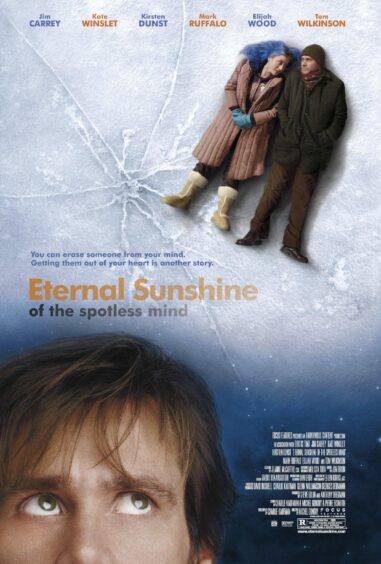 My fantasy dinner guests
I would have Nina Simone, Maria Callas, Martha Argerich (Argentine-Swiss classical concert pianist), Nelson Mandela and Janis Joplin.
I don't believe I would get a word in, so I would just sit back and observe.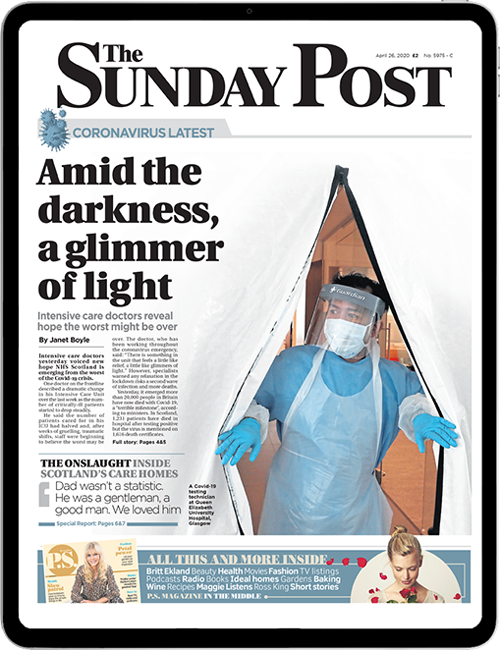 Enjoy the convenience of having The Sunday Post delivered as a digital ePaper straight to your smartphone, tablet or computer.
Subscribe for only £5.49 a month and enjoy all the benefits of the printed paper as a digital replica.
Subscribe