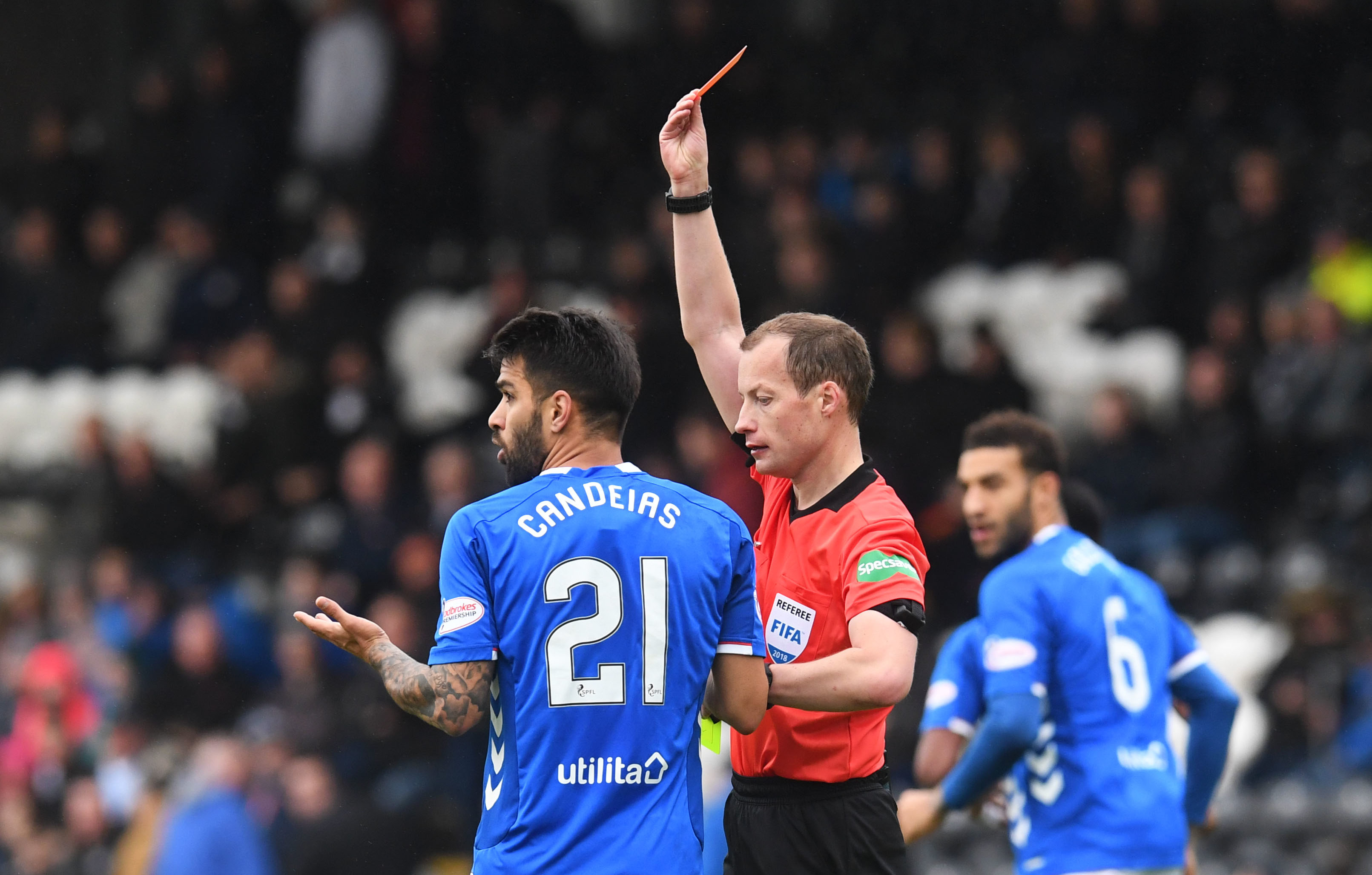 WILLIE COLLUM made a major mistake in sending off Daniel Candeias at St Mirren Park last week.
Yet as bad as the Rangers player may feel about the incident right now, some good should come of his dismissal.
I say that because I believe the incident has flagged up a flawed area in our regulations.
One which all logic suggests should be rectified by a simple rule change in time before the beginning of next season.
As things stand, yellow cards can only be overturned in Scotland on two grounds.
The first is mistaken identity – the basis for Rangers' appeal in this case – and the second is simulation.
Red cards are more serious, so they really only have to be shown to have been given in error to get them thrown out or downgraded.
Where the problem lies is that a sending-off brought about by two bookings is treated in the same way as the lesser offence, instead of the compounded punishment.
It is clearly the wrong approach.
If a sending-off came about because one of the yellows was given in error – as in this case where the second booking of Candeias was clearly a ridiculous decision – the situation should be easily fixable.
And changing the rule will benefit not just Rangers, but all Scottish football clubs.
In fact, I would go further. Back when I was the SFA's Chief Executive, I tried in vain to get an exemption made for yellow cards issued in cup semi-finals so they could effectively not be treated as if they were reds.
It made no sense to me then, and it doesn't still. A player could get booked in error and subsequently be banned from the final of the competition with no right of appeal.
You have to remember that in many cases, this might be the only chance the person concerned would get to play in such a showpiece. To deny them that opportunity is completely unfair.
Again it would be an easy change to make.
What I am not so sure about is Rangers' decision to lodge a complaint about Collum in the wake of the incidents.
It is a strong stance for the club to take and I have to say it surprised me. It will be very interesting to see how the SFA respond.
Their action looks to have been borne out of sheer frustration about the Candeias decision, but I am not sure what they hope to gain from it.
Whatever charges can be levelled at Collum, he is not biased. Not against Rangers or any team.
Like all referees, he makes mistakes. They are only human.
As Celtic fans have been quick to point out, it was the same official who failed to send off Rangers keeper Allan McGregor for kicking out at Kristoffer Ajer in the Old Firm derby back in September.
So things even themselves out, to an extent at least.
It is also worth pointing out that because Willie is regarded by the SFA as one of our very top officials, he gets a lot of big games. These bring more scrutiny than those further down the scale.
So I will be very surprised if the complaint is upheld.
The general principle about being unable to appeal the yellow, though, is a different thing altogether and should hopefully bring about positive change.
All managers must act with decorum
The people having a go at me for arguing Neil Lennon needs to watch his behaviour on the touchline lack football intelligence.
I made it clear on this page last week that I was not stating he brought anything on himself at Tynecastle.
Not the coin which struck him, nor the nasty verbal abuse.
Rather, my point was that as a manager, he has to act in a responsible manner while in the technical area. Especially in the volatile atmosphere of an Edinburgh derby.
Managers are figureheads and ambassadors for their clubs and, for me anyway, have to act with dignity and decorum while carrying out the role.
The standards that apply to players must also apply to those who lead them.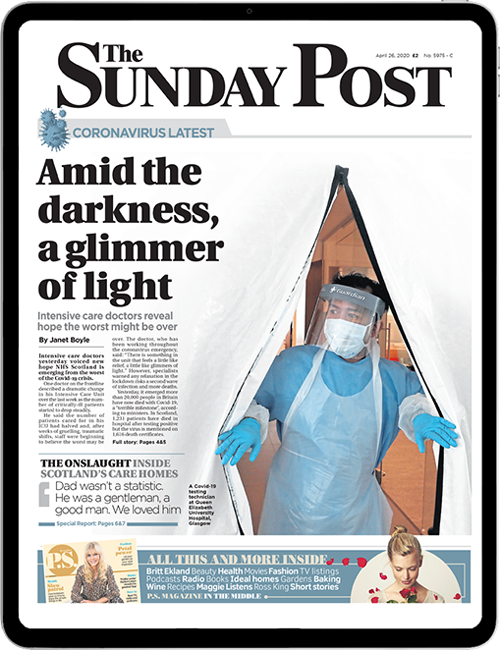 Enjoy the convenience of having The Sunday Post delivered as a digital ePaper straight to your smartphone, tablet or computer.
Subscribe for only £5.49 a month and enjoy all the benefits of the printed paper as a digital replica.
Subscribe