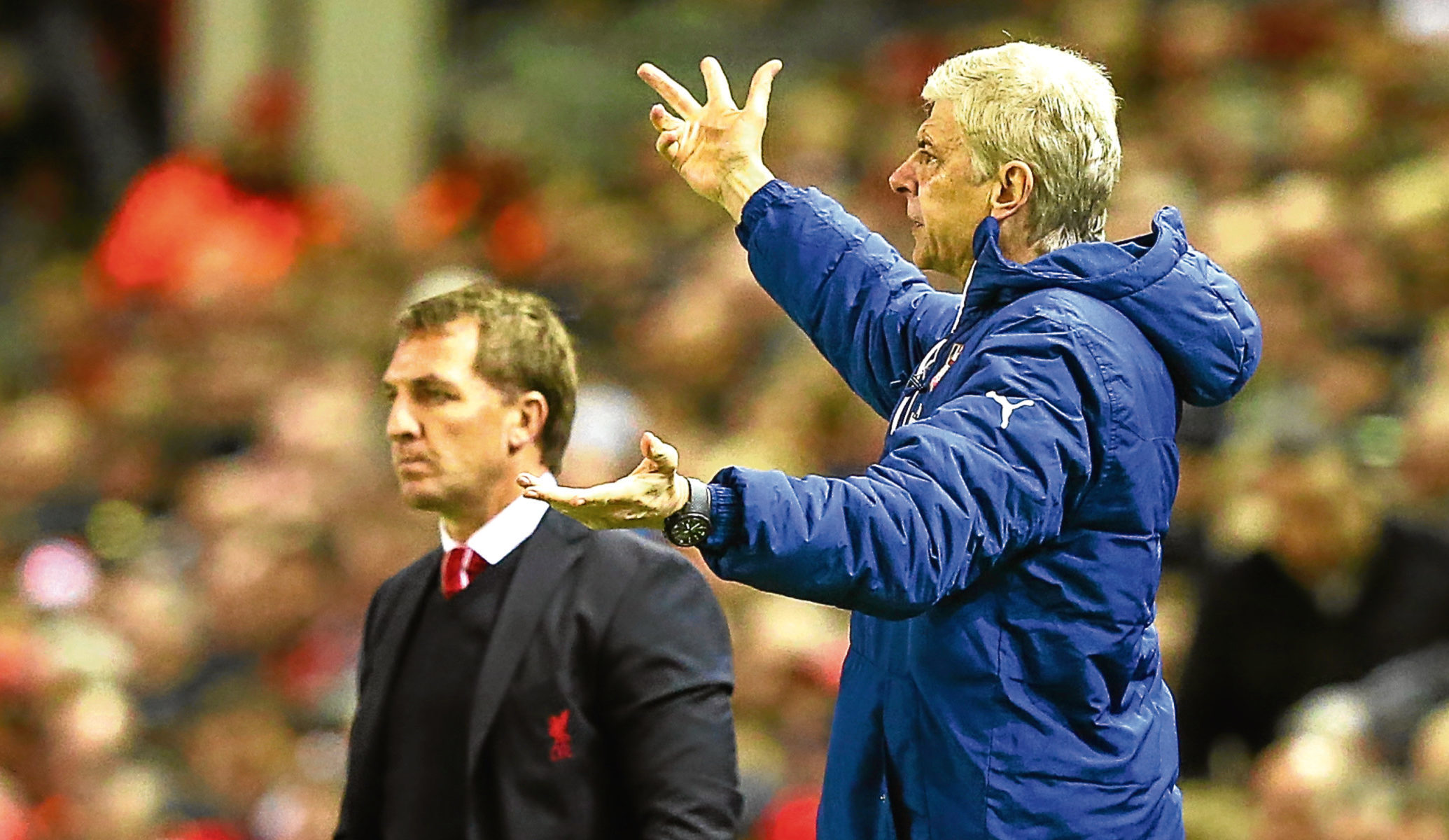 BRENDAN RODGERS and Arsene Wenger have got something in common.
They both reckon they're as good a manager as anyone on the planet.
In Arsene's case, that was true once upon a time.
But I think Brendan has still to reach his peak – and I reckon he could do it at Arsenal.
Fans of the Gunners have been slowly turning against Wenger for years, and understandably so.
I reckon a clear majority now want rid of their long-serving manager.
Most people on the receiving end of the kind of criticism Arsene is receiving would take heed and walk away.
He is different.
Wenger is so confident in his own ability that he simply won't let outsiders influence his thinking.
He still believes he's a top manager.
Arsenal's always rosy financial results mean absentee owner Stan Kroenke feels the same.
But results on the park suggest otherwise.
The truth is that, while Arsene has been great in the past, he's just not doing the business any more.
Frankly, he hasn't hit the heights Arsenal should expect their manager to be hitting since the club left Highbury.
At the time, they had won three titles in 10 years under Wenger.
In the 12 years since they have won none.
Last season they didn't even qualify for the Champions League.
There's no doubt in my mind – things have gone stale at the Emirates.
That's why Arsenal are being linked with various managers.
Brendan Rodgers is one of them, because he has all the attributes required to succeed Wenger.
Now, I'm not daft enough to believe Brendan would be Arsenal's No. 1 choice.
Luis Enrique, Diego Simeone and Julian Nagelsmann would all be candidates.
But if Brendan got it, I think he would do very well.
I don't care what anyone down south says, Celtic are every bit as big a club as Arsenal.
Both are institutions, with worldwide fan bases and huge expectations.
But there's one way in which Arsenal dwarf the Hoops – financially.
The money Brendan could spend as Gunners boss would be miles beyond what he has at Celtic Park.
When opportunities like that come along, top managers jump at them.
As much as Rodgers clearly loves Celtic, he would be no different – because he has that same fire inside him that Arsene Wenger has.
He wants to go up against the very best, to prove himself on the biggest stage possible.
Arsenal would give him the kind of exposure that Celtic simply cannot.
In return, Brendan would give Arsenal fans the kind of football they love to see – attractive, quick, and technical.
I know plenty of Arsenal fans – and former players!
Some of them will scoff at the idea of Brendan Rodgers taking charge of their club.
They still see him as damaged goods after his second season at Liverpool.
But what I'd say to them is this. When Arsene Wenger got the job, nobody knew who he was. They soon found out.
Arsenal's last managerial appointment was a left-field one.
If they go that way again, I reckon Brendan could be the one that get them right back to the top.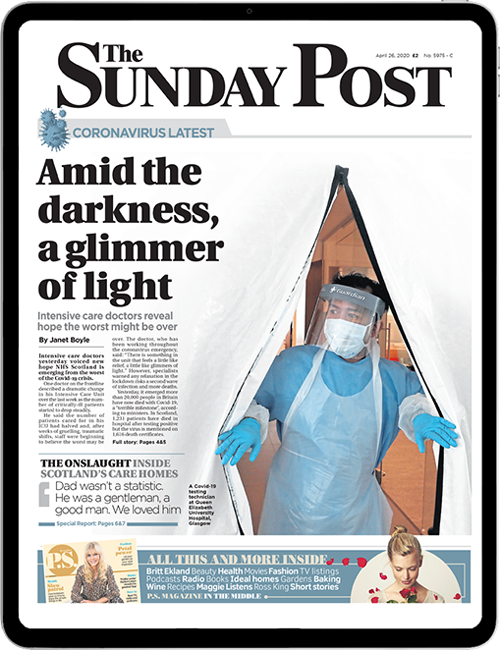 Enjoy the convenience of having The Sunday Post delivered as a digital ePaper straight to your smartphone, tablet or computer.
Subscribe for only £5.49 a month and enjoy all the benefits of the printed paper as a digital replica.
Subscribe