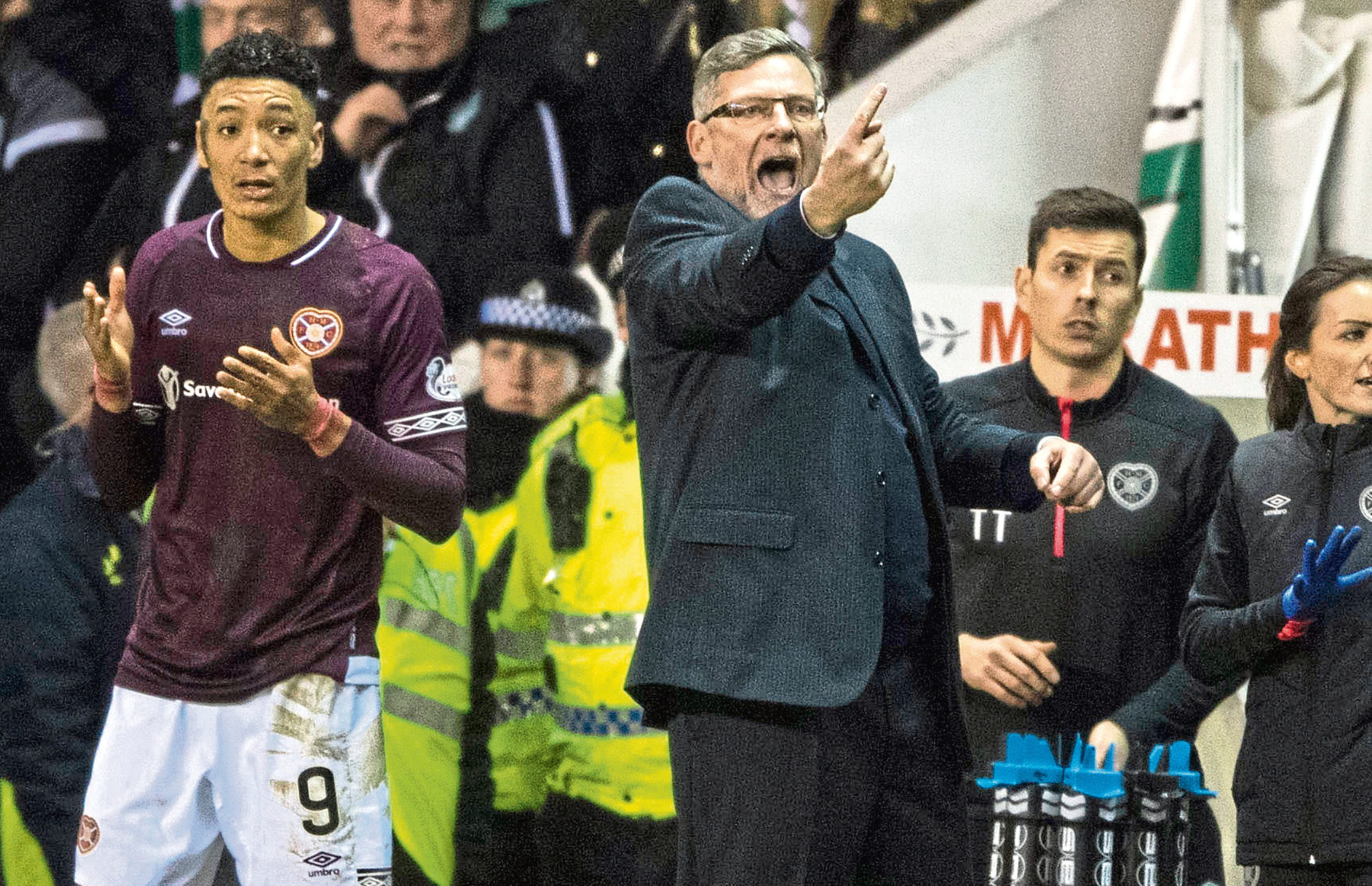 THIS week has seen Craig Levein test the boundaries of the old phrase, there's no such thing as bad publicity.
The Hearts manager hit the headlines when describing his new arrival David Vanecek's display as "rubbish" after substituting the striker 30 minutes into his side's midweek defeat to Dundee.
He then followed up with a sharp response to the criticism his comment drew from television pundit Michael Stewart by slating his former player as someone, "not intelligent enough or brave enough to try football management".
And the arguments continued with Stewart using social media to accuse Levein of having attempted, unsuccessfully, to have the BBC silence him.
There are some problems on the stance being adopted by both sides.
Pundits – and I include myself – are always urging managers to be more honest in their appraisal of players and games.
But when we get one, there is an outcry that the same coaches have not followed the code of keeping things inside the dressing room.
You can't have your cake and eat it, too.
He is not the only manager to publicly have a go at one of his players, either.
Across the city, Hibs boss Neil Lennon responded to a goal from Florian Kamberi by wondering aloud where the Swiss had been for several weeks and suggesting he should work harder.
Equally, though, Craig is living in a fantasy land if he thinks the only valid analysis and criticism of his management of Hearts is that of people who have been in the job.
I did it myself for two-and-a-half years and I don't accept it made me part of some special club with rare insight into his current position.
Everyone is entitled to their opinion, especially those who pay their money at the gates which keep the clubs running and the game we love healthy.
What you have, though, is different degrees of qualification to voice that opinion.
Michael is in the position he is in because the BBC believe the analysis he provides adds to the viewers' enjoyment of their coverage.
As such, he is occasionally required to defend and explain the comments he makes and does so with good grace.
The bottom line, I believe, is there is a lot of needle between the two men which goes back a long, long way.
There is a school of thought, of the type that likes a conspiracy or two, that Craig's comments are aimed at taking away attention from his team's shortcomings on the pitch.
This at a time when all talk is of a potential four-way title race involving Celtic, Rangers, Aberdeen and Kilmarnock.
Hearts fans following the heroics of Killie, in particular, can be forgiven for wondering why they are sitting watching their team go down at home to Dundee.
For me, this is taking it too far. Rather, I think we are seeing his frustrations bubble over after a season which has been plagued by injury with Christophe Berra, John Souttar, Steven Naismith and Peter Haring all succumbing.
Craig is a wily, old coach and I am sure he will steady his side before too long.
Talking of experience, and Rangers' loss to Kilmarnock in midweek, was a reminder of how much Steven Gerrard has on his plate in this first season in the job.
The Light Blues' thrilling December win over Celtic had fans dreaming of a title win. But it under-estimates what he is up against.
Killie manager Steve Clarke and Derek McInnes up at Aberdeen are two guys who have been round the block a few times and know what it takes, not only to build a strong side, but maintain it over a period of time.
McInnes has already given Gerrard a couple of bloody noses and for Clarke to do likewise, in a match that was a "must win" for Rangers, was very impressive.
Hindsight is a great thing, but surely there was a case for Gerrard sticking with the team that beat Celtic. A move I'm convinced Jermain Defoe and Steven Davis would have been OK with.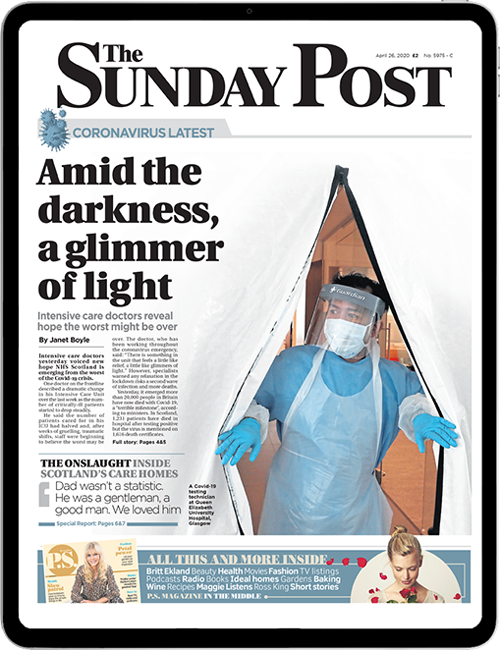 Enjoy the convenience of having The Sunday Post delivered as a digital ePaper straight to your smartphone, tablet or computer.
Subscribe for only £5.49 a month and enjoy all the benefits of the printed paper as a digital replica.
Subscribe