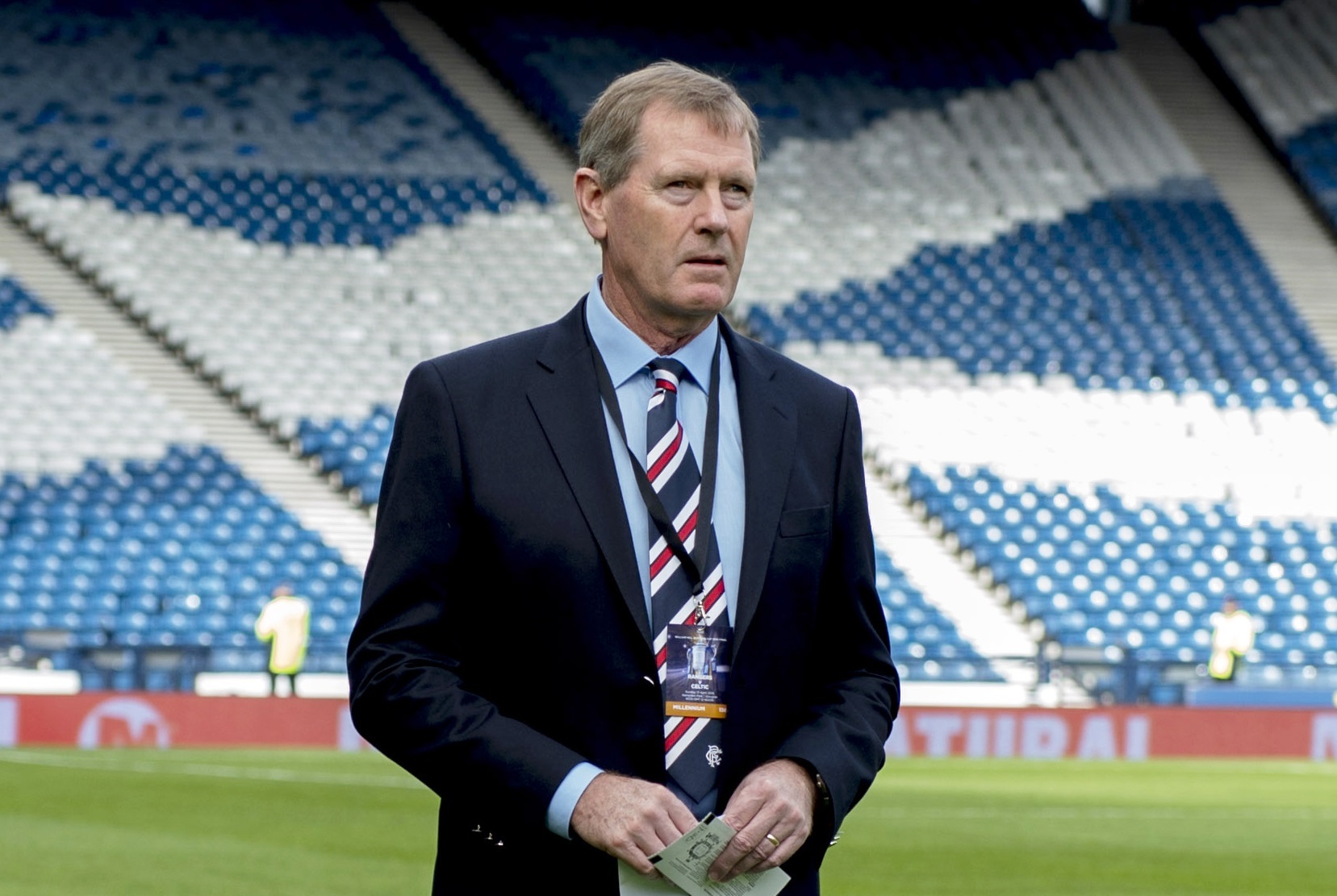 CREDIT to Dave King for one of the most open and up-front press conferences I can remember.
The Rangers chairman provided enough material for a week of headlines with his candid views on Mark Warburton, Joey Barton, the difficulties faced by Pedro Caixinha in catching Celtic, and his hopes of fixing up a new deal with Sports Direct.
Fans won't have liked all of it.
The comment that the team should probably be about 12 points behind Celtic just now and 12 ahead of Aberdeen will doubtless have been too honest for many.
Likewise the admissions his time so far hasn't been much fun and he has no intention of leaving South Africa to relocate to Scotland.
But they have to admire him for the way he addressed the queries head on.
In the environment he operates in, it takes a lot to do that.
As he said when describing Mark Warburton as thin-skinned – an observation which I felt hit the target perfectly – you have to be a strong character to fill one of the leadership roles at the Old Firm.
We have seen before the stresses it can impart on people.
I am talking about the likes of Tony Mowbray and Ronny Deila at Celtic also Paul Le Guen and Alex McLeish, initially, at Rangers.
The examples I have given are involving managers but EVERYONE involved with the clubs has to be concerned about the way their public utterances will be received by the audience on both sides of the city.
It was a lesson I had personally delivered to me by Jock Wallace during my first season playing for Rangers.
We had drawn an Old Firm derby and in an interview after the game, I said I thought we should be pleased with the point because Celtic had been the better team.
Jock pulled me in and told me: "Don't ever say that again because our fans will be annoyed to read those comments."
It was a wee warning not to antagonise the people who pay your wages. It was one I never forgot.
Of course, context is also important.
King was able to deliver his messages from a position of relative strength.
A new manager, Pedro Caixinha, has been appointed following Mark Warburton's departure.
He has just taken the club into profit for the first time since he took control two years ago.
When better to speak out?
I have said that I was impressed by his honesty, and it was particularly interesting to see the amount of detail there were in his anecdotes.
A case in point was the story about the signing of Phillippe Senderos.
Questioned about his suitability, Warburton pleaded for backing – which he was given.
The inadvisability of that transfer was, of course, to be hammered home with the Swiss struggling markedly in the 5-1 thrashing by Celtic back in September.
More important is what happens next and, for me, there are two crucial areas to work on.
First, funds must be made available to Caixinha to strengthen his squad by bringing in the type of players he wants to work with.
And second, efforts must be made to get more from the players who are being kept on at Ibrox.
It is a fact of Old Firm life that you will always be judged against what is happening at the rival club.
The success of Brendan Rodgers in bringing the best out of young talents such as Stuart Armstrong and James Forrest can't be denied.
We only need to look at the impact made by former Rangers youngster Fraser Aird for Canada against Scotland to see how important this is.