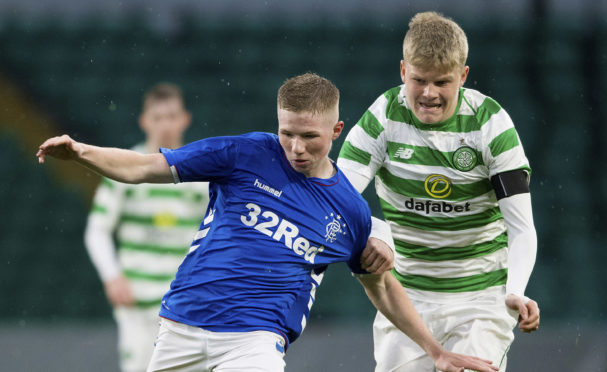 The news the Old Firm are set to quit the SPFL Reserve League has to be the catalyst for change.
Rangers, unhappy about the competition's lack of suitability for developing young players, went out on their own last term and instead organised their own matches against teams from England and Europe.
Now Celtic, who likewise believe the concept of the mainly Under-20 league to be flawed, are set to follow suit.
The SPFL have only themselves to blame.
Since my days as SFA chief executive, I have highlighted the fact we are going about things the wrong way.
I played reserve football when I was 16. But that was against grown men, which is the only way players can properly prepare for the first-team future which awaits them.
Why else would clubs be making such extensive use of the loan system, and continuing to lobby for their colts teams to be allowed to play in the lower leagues?
However, the clubs blocked it then and my more recent pleas to the League have been ignored.
Now we are looking at our leading clubs taking matters into their own hands.
If Rangers and Celtic are going, then others will follow – have no doubt about that.
Take Motherwell and Aberdeen as examples.
Motherwell placed Jake Hastie out on loan with Alloa for the first half of the season, and then brought him back for the second half to play for the first-team.
His goals helped them turn their fortunes around and landed him a pre-contract move to Rangers for which his parent club will receive a decent compensation payment.
Aberdeen sent Scott McKenna out to Ayr United and Alloa prior to his promotion to the top team.
Still only 22, he has since captained Scotland in Mexico City's Azteca Stadium and is now rated as worth more than £6-million.
You won't convince either of these teams or their managers they are going about things the wrong way.
Change is needed and I have a plan, which I am convinced could successfully revolutionise our game.
The first step is to reorganise League One and League Two on a geographical basis into League One North and League One South.
To those groups of 10, I would then add B teams from each of the 12 Premiership clubs, six into each division.
That would give us two regional groups of 16, who would each play each other twice a season for a 30-game campaign, culminating in play-offs.
The B teams would not be able to take part in these play-offs but would remain at the level for as long as their parent club was in the top flight.
Relegated Premiership clubs would lose the right to have a B team compete in the senior game, while those promoted from the Championship would automatically gain entry for their second string.
There would be so many benefits to this set-up that I am at a loss to understand why anyone would oppose it.
Reorganising on a geographical basis would, at a stroke, cut down on travel costs for the smaller clubs who can least afford it.
Thanks to the increased number of derbies, and matches against local rivals, it would also bring in more fans at the gate.
With B teams able to play senior players rehabilitating from injury or loss of form – as well as top young prospects – I am convinced fans of the bigger clubs would also occasionally turn out to see their second strings.
An Old Firm derby, even at B level, would be a big draw.
Anyone who still requires convincing should perhaps look instead to the Champions League semi-finals during the week.
Ajax, who beat Tottenham in London in the first leg of their tie, did so with a young group which, between them, had made hundreds of appearances for their colts team.
And last, but certainly not least, there is the example of Lionel Messi.
Where he did the world's greatest player polish off his talent?
That's right, with Barcelona C and Barcelona B.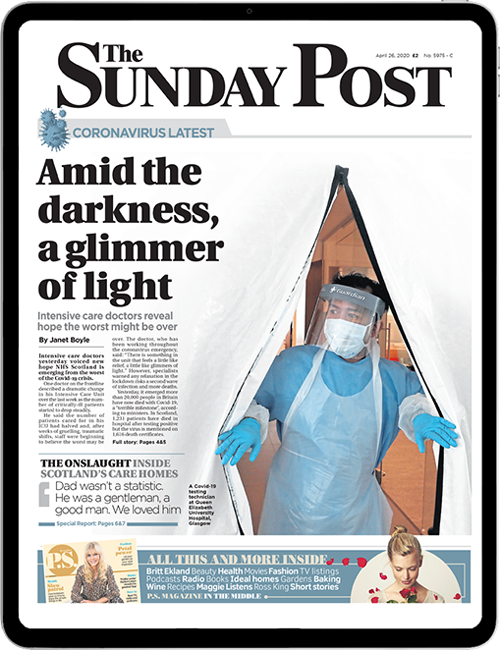 Enjoy the convenience of having The Sunday Post delivered as a digital ePaper straight to your smartphone, tablet or computer.
Subscribe for only £5.49 a month and enjoy all the benefits of the printed paper as a digital replica.
Subscribe