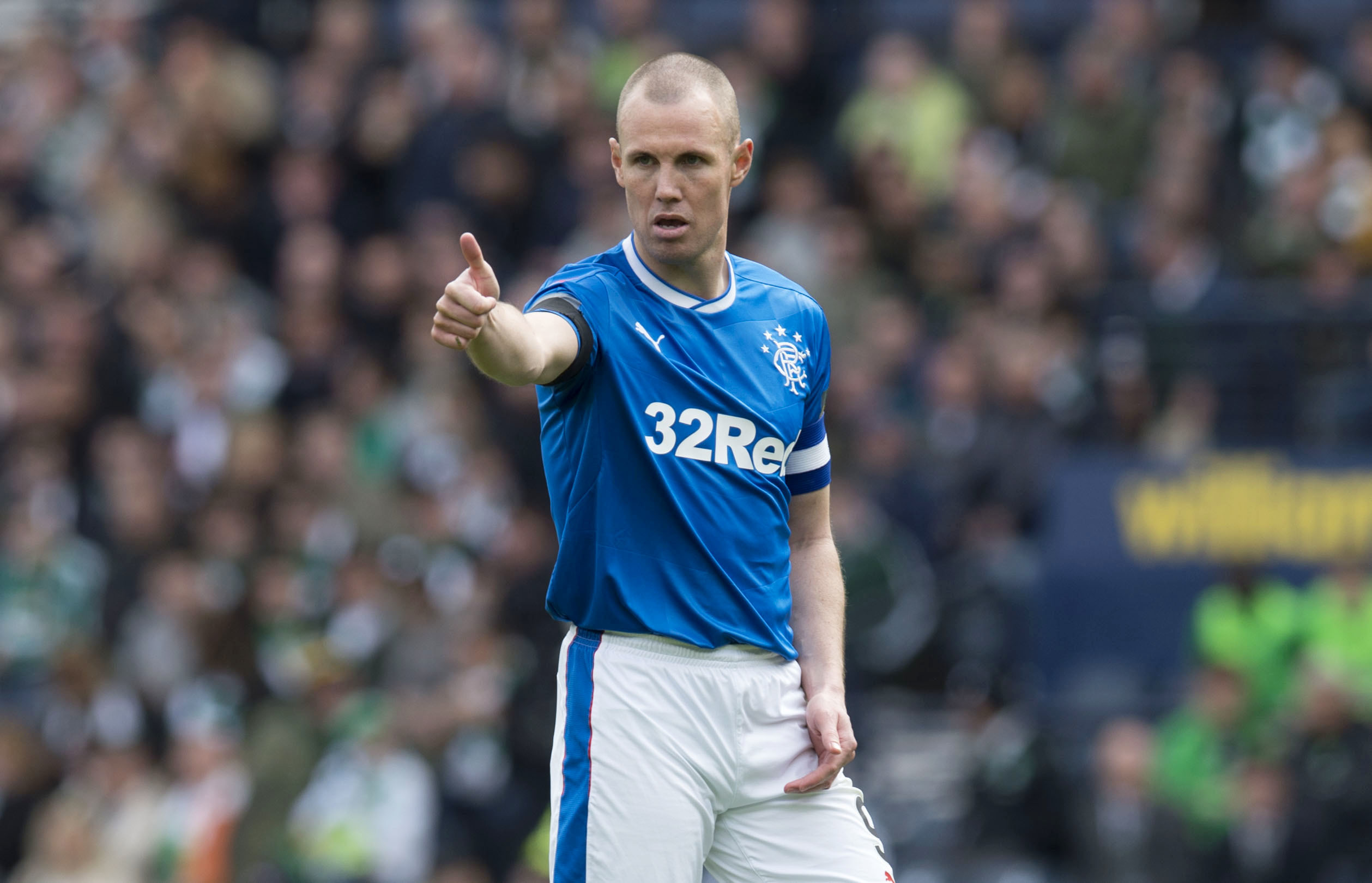 KENNY MILLER will make Rangers look bad if he goes to Aberdeen next season and scores goals for them.
It doesn't matter that he is 38 years old, and in the autumn of his career.
It doesn't matter that he has had disciplinary problems at Ibrox this season. That's just a fact.
No fans like to see one of their players switch to a direct rival and do well, especially in cases where his contribution can have a direct impact on their favourites.
Picture Kenny netting the winner for the Dons in a game against Rangers at Pittodrie – then try to imagine how well it would go down with the visiting support.
The same would hold true were he to instead join Hibs – another of the Light Blues' Premiership competitors – who have also been credited with an interest in helping him prolong his time in the top flight.
That one would have an obvious advantage from the player's point of view.
He started his career at Hibs, so there would be a nice symmetry were he to choose to end it there too.
Because of that past connection, the Hibs support would be likely to welcome him back to Easter Road with open arms, despite the fact he'd played for both halves of the Old Firm since he was last a Hibee.
That is not something he can count on at Aberdeen, where previous tie-ups to Rangers tend to be viewed as a negative.
I used to be Kenny's agent prior to taking a change of pace and becoming the SFA's Chief Executive.
From our association, I would say there is no-one better at winning doubters over.
He sandwiched a spell with Celtic in between the first two of his three spells at Rangers.
That is not an easy sale to make, but Kenny has always been able to do so, thanks to his sheer professionalism.
Put simply, he just never stops grafting. It doesn't matter whether it is in training or in matches, he gives it everything he has got.
He chases lost causes, works hard to make angles for team-mates wherever he can, and is always a nuisance of himself to opposition defences when out of possession.
Supporters recognise the effort he puts in, and he gets credit for it because it is the way they imagine themselves playing the game.
The fact he is still being talked about as a potential signing for two of our biggest clubs at his age is a tribute to the way he has looked after himself as an athlete.
You can kid people for a while, but you only stay involved as long as Kenny has by doing things the right way, year after year, decade after decade.
There is no other way to do it.
Aberdeen manager Derek McInnes will know all this.
He is a shrewd operator and wouldn't be giving serious consideration to bringing Kenny north unless he thought he was still capable of making a contribution.
No-one will know his side and what they need better than Derek.
I think Miller can give him what he's after.
Look back over Kenny's career, and you will see that all the evidence points to his being a player who has got the absolute maximum out of his career.
Take his time in a Scotland jersey. He had to wait two years between his first and second caps, but he hung in there and ended up with 69 to his credit.
He would have a fair few more, too, had he not opted to retire from the international game five years ago in order to help prolong his club career.
An extra twist is that should he go to Aberdeen, he may catch sight of Graeme Murty, with whom he had a much publicised fall-out, on the premises when the Dons go to Ibrox.
Graeme is to resume his Academy duties with the Rangers Under-20s, having taken a break since his sacking as manager of the first team.
I know some will view that as a way for Rangers to avoid paying him a full severance package, at a point when they are ploughing as much money as possible into player recruitment.
Personally, I would prefer to think that the club are rewarding Graeme for his willingness to stand-in as caretaker, and also that he will in time be able to move on and become a manager in his own right at another club.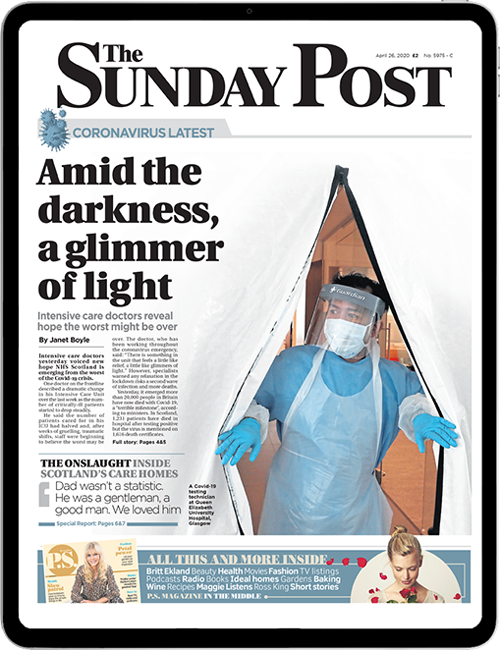 Enjoy the convenience of having The Sunday Post delivered as a digital ePaper straight to your smartphone, tablet or computer.
Subscribe for only £5.49 a month and enjoy all the benefits of the printed paper as a digital replica.
Subscribe