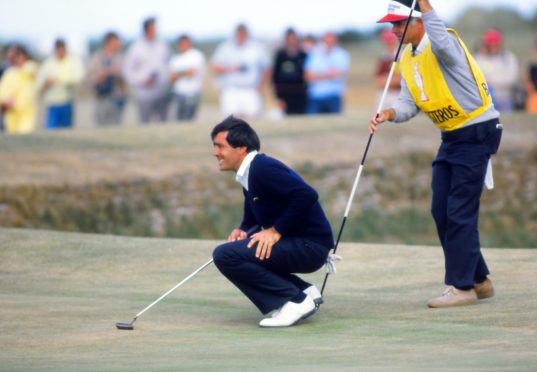 Perfectly-manicured greens on Scotland's golf courses are under threat because of a pesticide ban, experts have warned.
The outlawing of ­chemicals used to curb ­larvae that feed on grass roots is challenging greenkeepers across the country as they search for effective alternatives.
In the meantime, courses are being damaged by the grubs, known as leatherjackets, which are eating their way through flawless greens and fairways.
Courses are now seeing long-term problems following the 2016 ban on chlorpyrifos, which was outlawed due to developmental issues and brain damage it can cause in children.
Now the head of the country's biggest greenkeepers' association has warned that players used to ideal conditions should lower their expectations while the search for a solution continues.
Jim Croxton, chief executive of the British and International Golf Greenkeepers Association, said: "This is a very serious problem for golf courses. Golfers want near-perfect surfaces and to be able to enjoy their game as much as possible but the products that were used to control leather­jackets have been revoked.
"It's a challenge as we are no longer able to just apply a treatment to a piece of turf and have a pest eradicated. We have an insecticide currently available, which is only allowed to be used at certain times, and does not really impact upon the leatherjackets problem.
"Other controls, such as putting sheeting down overnight, are useful but nothing like as effective as those we used to have and can have cost implications, which are then passed onto the golfers.
"The ban means the ­utopia of near-perfect surfaces may never really return. That's a fundamental challenge as we've become used to sports being played on incredible surfaces.
"We're not looking at Armageddon but what we are looking at is a natural phenomenon that is now incredibly difficult to manage and our members are pretty stressed about the situation. They are passionate about the courses they work on and it's now about trying to explain to golfers why the course is at a different level to what they had come to expect. We need to be as innovative as we can to deal with this and we must also communicate with golfers."
Robert Patterson, course manager at Royal Aberdeen Golf Club, said: "The ­restrictions on the use of these insecticides has caused big problems within our industry and some courses have experienced severe damage and turf loss due to high numbers of crane fly and resultant larvae in the soil eating stems and roots of turf.
"We have experienced problems with leatherjackets and there is very little we can do about it. Just the other day we were seeing full adult-sized larvae lying on top of greens and in bunkers. When they are that size they get pretty hungry and can eat a lot of roots and stems underneath the surface of the turf. It's fair to say golfers may have to adjust their expectations of the quality of surfaces."
The pesticide ban has led to increased numbers of birds who feed on the insects and wildflowers which previously could not thrive on courses. Croxton said: "I personally believe moves towards more naturalisation of the golfing landscapes is one positive aspect of what's happened. Golf courses, for example in the central belt of Scotland, provide valuable wildlife corridors and we are seeing more biodiversity.
"But I also think if you play a golf course which isn't what you were used to, I don't really think it will be a great consolation that it is now covered in wild flowers."
Alistair Beggs, head of agronomy at golf governing body The R&A, said: "We are aware changes to legislation governing use of pesticides have created challenges for some golf facilities, particularly the control of leatherjacket grubs. We have funded research to identify alternative treatments for grass as part of our Golf Course 2030 initiative, which aims to provide solutions to facilities and greenkeepers."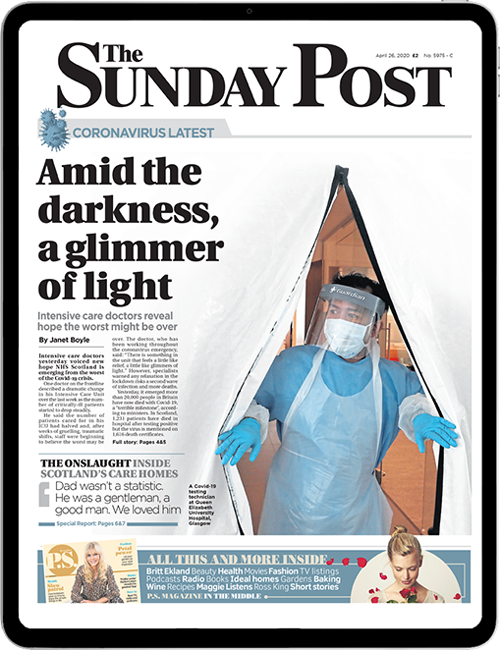 Enjoy the convenience of having The Sunday Post delivered as a digital ePaper straight to your smartphone, tablet or computer.
Subscribe for only £5.49 a month and enjoy all the benefits of the printed paper as a digital replica.
Subscribe