Beneath a clear, blue sky on a glass-smooth sea, a pod of playful dolphins cavort around a lone kayaker off Scotland's spectacular west coast.
His video of the close-up encounter on the waves has been enjoyed by three million viewers around the world since being posted online two weeks ago. But, for Nick Ray, his daily commune with Scotland's natural beauty and wildlife is a life-changing bulwark protecting his mental health.
He lives with depression and has been admitted to hospital several times. Two years ago he attempted to take his own life.
Without over-simplifying the impact of the environment and creativity on mental wellness, Ray has found his connection with nature, while he crafts jewellery pieces made from beached glass smoothed by the sea. He has been helped, too, by the sense of community on social media, where he shares videos and images of his expeditions on the waves around the Inner Hebrides.
Good morning folks, to begin your week, here's a snippet of the footage I took yesterday when I enjoyed an incredibly intimate encounter with dolphins below the iconic Ardnamurchan Lighthouse. You can watch the complete piece here – https://t.co/hCKyuPsTW1 😊 pic.twitter.com/r8F6kzPk6J

— Nick Ray (@LifeAfloat) April 26, 2021
Ray, 57, said: "It's a way of making contact, and I've found that particularly useful with my mental health, which I've been very open and honest about.
"When I'm dealing with my depression the support I receive from Twitter is genuine. I really feel that the people who respond to me have become genuine friends, even though we might never meet face to face."
These days he leads a simpler life, forging an income from the glass found on the coast around his home in Tobermory, on Mull, and the jewellery he crafts from it.
He said: "It came from doing occupational therapy when I was in hospital. It felt like kindergarten again but I slowly started to find myself getting absorbed making things. I realised my creativity was giving me focus."
Ray bought a kiln and taught himself how to work with glass by watching YouTube videos. He has a workshop in his garden, and sells the pieces online.
This, combined with the work of a skilled therapist, has helped steady his spirit.
He said: "It has helped contribute to how content I feel. It feels as if I'm doing something worthwhile now. I don't need to be strong to be the manager, get the mortgage or be what anybody else thinks I should be.
"At the age of 57 I'm able to give myself permission to be who I want to be or do what I want to do."
I'm loving working in my shed/studio. The sun streams in most of the day which is great & I have my music cranked up. I'm noticing how content I am at the moment. I simply love making stuff. 😊 pic.twitter.com/uRdYmdHyqV

— Nick Ray (@LifeAfloat) May 5, 2021
His beautiful video of a pod of dolphins playing around him as he kayaked from the island of Rum to Mull in the Inner Hebrides has been watched around the world since he posted it online a few days ago. Ray said: "It was such a privilege. With dolphins, you can often hear them breathing before you see them. I could hear one of them breathing, and then realised they were following me.
"One came under the boat, one came right up close, one came up to the front, a couple came close together and another one went under the boat on to its back.
"I paddled faster and they went faster, and they decided to leap and do that show. When I thought they had gone they came back again. They didn't have to do what they did, so it felt really special. They chose to interact with me, messing around. It's a moment in life that will stay with me forever. There's a very special bond in those moments. And I knew people would love it. Sharing it felt like everybody was there in the boat with me, and although it was a very personal experience, I knew the moment would be great for people watching it, too."
Ray lives with his wife on the island, and kayaks at least three times a week all year round. In the past he has kayaked 1,850 miles around Scotland's coast, visiting every lifeboat station in the country. He has also climbed the UK's three highest peaks, kayaking where possible between Scotland, the Lake District and Wales.
He said: "I just love journeying, really, exploring. It brings out the youngster in me. If I see a cave I'll go and check something out. There's excitement, too, wondering what's round the corner there, in that bay. Will I see an otter here, or will there be a basking shark around the next headland?
"There's always something to explore. Kayaking is travelling at the pace of nature. You're moving across that littoral realm, the space between the land and sea."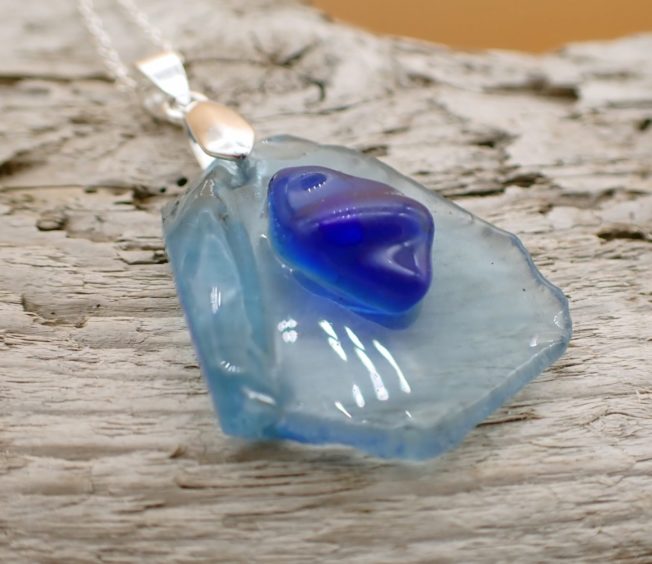 Born in Zimbabwe to British parents, his love for nature was fostered in the African plains. He said: "We lived in the back of beyond. My dad was a policeman and he'd take me out and we'd track rhino. He'd teach me how to walk silently through the bush and to this day now, even when I walk through the bracken, I weave my way through it.
"It's just in me to be as quiet and patient as I can be, and that's something I learned as a youngster – just to sit and let nature come to you. That's a privilege, and a gift to be given."
Ray has encountered basking sharks, barrel jellyfish, seals, otters, sea eagles and countless other animals at close quarters from his sea kayak.
"I once went past a huge grey seal off the Hebrides. It was sleeping, actually snoring. I was so close I could have touched it, and I remember it had a piece of seaweed fluttering on its nostril as it slept."
Having led an itinerant life – he has lived in several different countries, as well as on a boat around Scotland for years – he has worked in many different fields, including mental health, outdoor education, and managing a game farm in Africa. He has also worked as a wilderness therapist.
"The outdoors is such a powerful environment for relationships. The most enduring memories in my friendships are the times I've spent outdoors. And with my wife, too.
"It's the same with wildlife. Those moments can never be taken away from me."
---
Follow Nick @LifeAfloat, and visit lifeafloat.co.uk/jewellery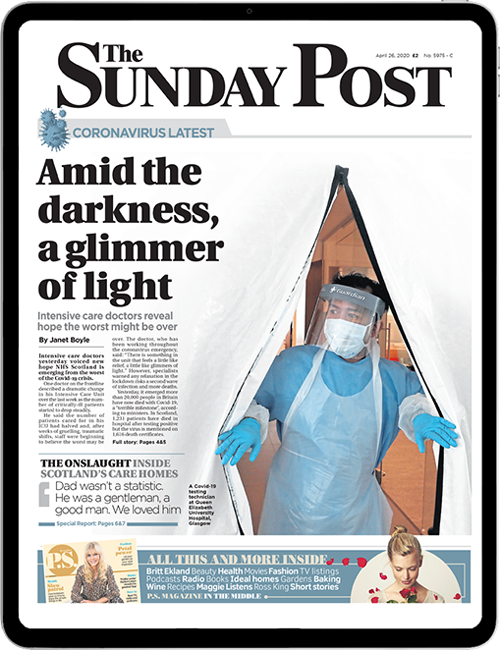 Enjoy the convenience of having The Sunday Post delivered as a digital ePaper straight to your smartphone, tablet or computer.
Subscribe for only £5.49 a month and enjoy all the benefits of the printed paper as a digital replica.
Subscribe