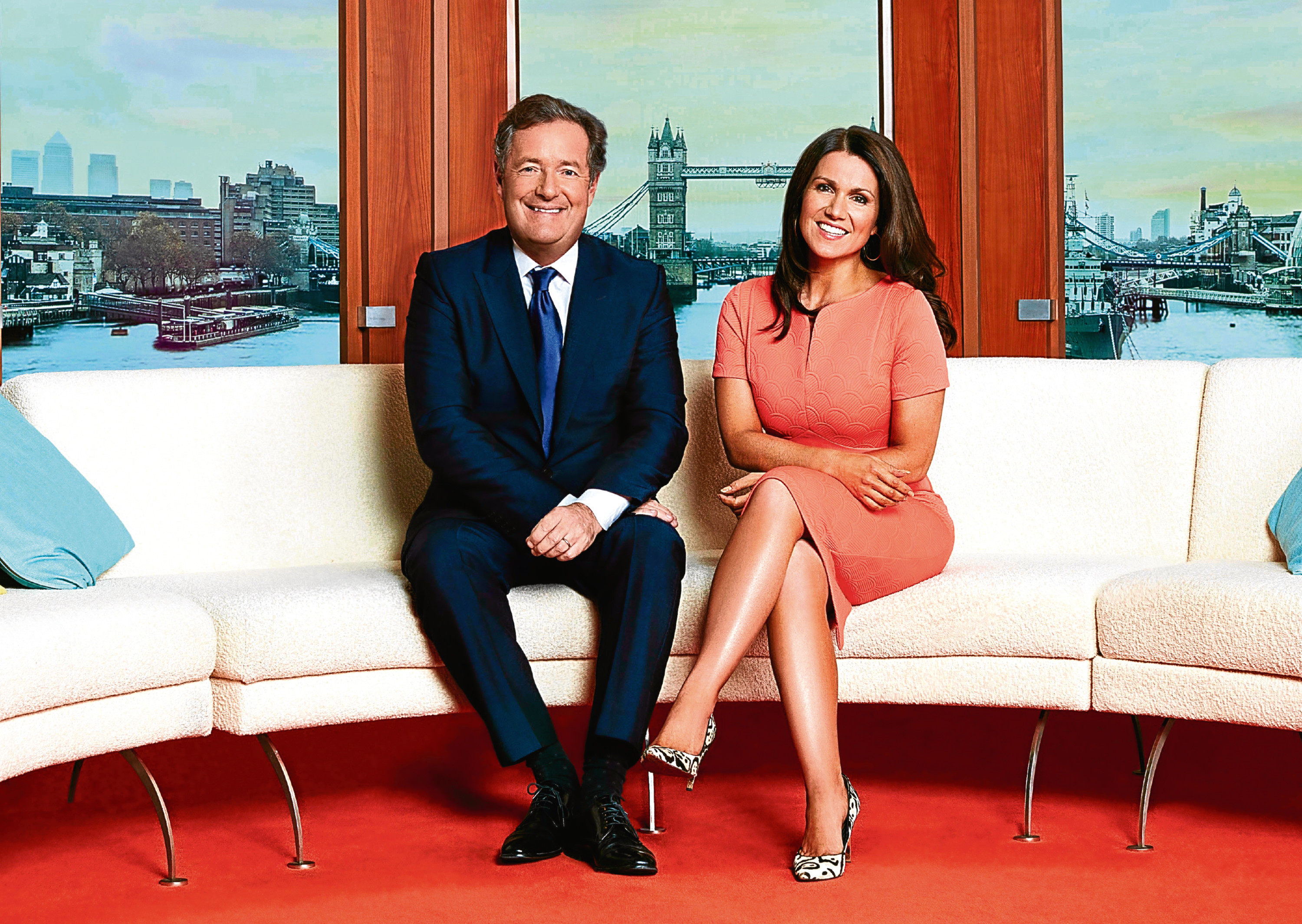 THE breakfast telly shows are always in a battle for viewers – and last week, the fight really hotted up.
Piers Morgan tweeted that the show he appears on, Good Morning Britain, is catching up with the BBC's Breakfast.
The day before, the BBC had claimed twice as many viewers watched their show, Breakfast, as GMB.
Well, where do you stand on the breakfast telly battle?
Do you prefer a gentle start to your day, or a more in-your-face wake-up call?
Here, two Sunday Post writers give their opinions.
Good Morning Britain gets the blood pumping
Ali Kirker 
BREAKFAST on the BBC is an extremely informative, well-researched and sensibly presented programme.
It's also exceptionally boring.
On the other side, you've got Piers Morgan on Good Morning Britain. He can be the most annoying man on the planet.
Loud, opinionated, arrogant and indulging in pretend-y flirting with co-presenter Susanna Reid.
If you find it hard to get going in the morning and face the day, getting wound up over what the big oaf is pontificating about now is a great wake-up call. Gets the blood pumping like a 10-mile run would.
On a few occasions when he's been at his most opinionated, I've found myself thinking: "I think you might have a point, Piers."
That's worrying. But underneath the bluster, the bombast and the brash, he's an intelligent bloke.
Honestly, I know. I was shocked when I realised that, too.
And here's the clincher.
In a world of bland, where spin doctors and publicists tell their celeb charges what to say, think, wear and do, he has an opinion.
And it's not a opinion he spouts purely for money, either.
Plus he's surrounded by sassy women who are good at putting him in his place.
They're 40+, switched on, clever and look great.
And we all know how rare older women can be on TV – they're usually shunted off the minute they dare to get a wrinkle or a bingo wing.
Not that I'm saying Kate Garraway – 50 – has either of those!
Everyone protests and says they'd never watch GMB while Piers is on – but I'm not alone.
Ratings have climbed 17% in a year. It's attracting 700,000 more viewers than a year ago.
Admit it. You watch it.
GMB isn't a format that works for everyone, of course.
Some delicate wee flowers are easily offended by its brashness.
A couple of celebs have even refused to appear on the show.
Ewan McGregor refused to appear after Piers' comments on the Women's March.
Former Bake Off contestant Ruby Tandoh also refused, describing Piers as a "sentient ham".
Whatever, Roobs. I'm not even sure what that means.
Not convinced?
If you want to hear politicians droning on without being vigorously challenged, watch the BBC.
If you want to hear someone shout "BALONEY" when they might just be spinning a line, tune in to GMB.
That's what happened this week when Piers and Susanna quizzed Labour's Angela Rayner about student debt.
On the Beeb, you get boring business news from a factory in Wigan.
No competition.
Morgan's big, blaring and brash 
Stevie Gallacher
When it comes to mornings, there are two types of people in the world.
There are those on the verge of tears at the thought of the coming day, and there are the terrifying sociopaths who claim to enjoy it.
I've found certain things help me cope with the horror associated with daybreak – like meditation, a nice coffee and a complete absence of Piers Morgan.
Worryingly though, Good Morning Britain, which he anchors, is enjoying rising ratings and closing in on its rival, BBC Breakfast.
But Auntie Beeb is ideal for mornings. It's two people chatting on a couch, swapping banal jokes before handing over to the lovely Judith doing the weather.
Meanwhile, Good Morning Britain, with its energetic debates around a fancy table, is less like a breakfast show and more like a row in the IKEA kitchen department.
It's hosted by that blaring wally Piers Morgan, a man who emits opinions like the rest of us do carbon dioxide.
Co-host Susannah Reid's main job is to look horrified as Piers thunders on about his favourite topic, which is usually himself.
We sent Piers across the Atlantic a few years ago to have a go at US-style news interviews.
Instead of switching the lights off and pretending we weren't in, he was allowed back – and what's worse is he's brought American-style news with him. Watch US news channels for five minutes – which on American telly means at least three advert breaks – and you'll realise it has very little to do with world events and everything to do with annihilating any sense of tranquillity you might be feeling.
Hosts are brash, arrogant, argumentative and falling over themselves to whip up a controversy.
It's a transparent attempt to annoy viewers so much that they don't change the channel during those highly-profitable adverts for pile cream.
Last week, I watched Piers desperately try to annoy everyone about the Rear of the Year Awards.
No one cares about the Rear of the Year Awards – I suspect the organisers don't particularly give two figs about it.
It's an opportunity for someone to get their face – or rather their bum – into the papers.
Yet its integrity was debated with more anger and accusations than a particularly bitter Love Island split.
I don't for a minute believe any of them, least of all Piers, believe the mince they're coming out with.
It's a cynical attempt to keep you watching until the next KFC advert comes on.
Then again, maybe I do have an opinion – if I was asked about the Rear of the Year I'd certainly choose Piers. He really is a prize one.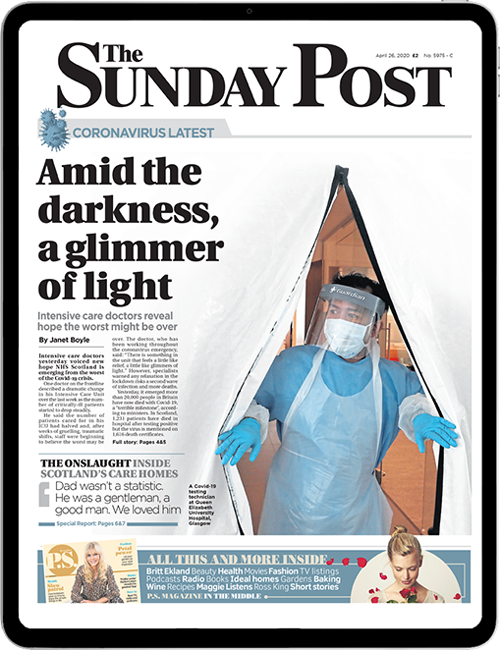 Enjoy the convenience of having The Sunday Post delivered as a digital ePaper straight to your smartphone, tablet or computer.
Subscribe for only £5.49 a month and enjoy all the benefits of the printed paper as a digital replica.
Subscribe