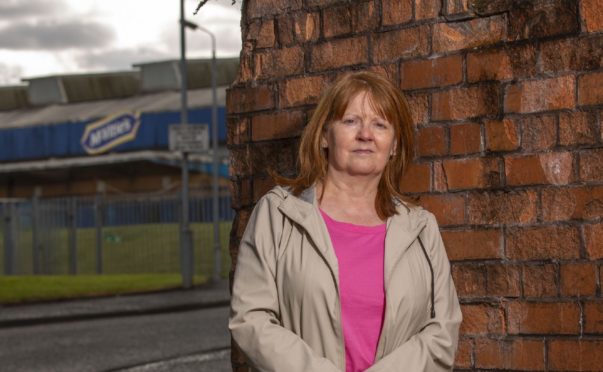 Unions fighting to save hundreds of jobs at an under-threat biscuit factory have accused the firm which owns it of manufacturing a case for its closure.
The McVitie's factory, which employs 470 staff and supports hundreds more jobs, is facing the axe despite the efforts of workers who reached record productivity levels during lockdown.
The Turkish owners of biscuit multinational, Pladis, who have received almost £1 million in public money from Scottish Enterprise since 2014, recorded profits of £186m in 2019 with revenues topping £2 billion.
Workers at the site, which has operated as a biscuit factory in Tollcross in Glasgow's East End since 1925 have told how they feared possible redundancies after being summoned to a meeting but were left stunned when told instead that the factory was shutting.
An action group comprising unions and led by Finance Secretary Kate Forbes and the leader of the city council held its first meeting last week to try to work out a survival plan.
Pladis has said it is officially in a consultation period but the plan is for the site to close next year.
The closure plans left workers, many with decades of service, disgusted after they worked on during the pandemic to keep shops stocked with biscuits and cakes only to be told they were losing their jobs when lockdown ended.
Pat McIlvogue, organiser for union Unite which represents more than 100 McVitie's workers including engineers and supervisors, questioned the owner's reasoning for closure and said an intervention from the first minister might be required to save the site.
He said: "What Pladis have done over the last few years is basically allow Tollcross to wither on the vine. There has been a complete lack of investment and production has been moved to their sites in England.
"They have manufactured a situation for them to present a narrative that there is under-utilisation at Tollcross and the cost per tonne is too expensive. They have manufactured a fait accompli and a scenario which justifies their plan for closure.
"What they are not saying is that Tollcross is the highest performing of all their UK sites on any number of key performance indicators, including efficiency, maintenance and manufacturing run times.
"The company gave a narrow-scope presentation for justifying closure. We have asked for details on areas in which we know Tollcross was at the top of the league within the company.
"It's clear from our questions to the company that they've not fully explored options to keep Tollcross open.
"There has also been no engagement with the Scottish Government in the last three years over the possibility of moving to a new site. Instead, they've just jumped to closure.
"We have been encouraged that, given the severity of the impact which closure would have on the area and on Scotland, Finance Secretary Kate Forbes has been allocated to the action group. Our first meeting with her was relatively positive and she has instructed government officials to develop a counter-proposal to closure.
"In our opinion, it may take the First Minister to make representations to the Turkish owners to try to get them to stay in Scotland. We hope the company engage immediately with the action group so we can jointly consider all options to save jobs. Closure simply isn't an option."
Union says McVitie's has stabbed workers in back as 470 Glasgow jobs face axe
Gary Smith, Scottish secretary for the GMB union, which represents process workers at Tollcross, said: "Generations of locals have produced here, through ups and downs, austerity and prosperity, war and pandemic.
"The company thrived during the Covid crisis, generating eye-watering revenues and profits thanks in no small part to a workforce who are now being rewarded with the closure of their plant. It's utterly shameful.
"The employer is not only betraying workers but the whole of the East End of Glasgow and beyond, with 470 direct jobs and over 200 indirect jobs at stake. We need these jobs and we desperately need manufacturing in this city and in Scotland."
In August, Pladis reported operating profits of £186m, up from £102m the year before. The company said revenue was up 7.6% to £2.1bn.
The firm, which employs 26,000 people worldwide, claims its products reach around four billion people, half the world's population, with company operations in more than 120 countries.
The move to axe Tollcross, which makes brands including Digestives and Hobnobs, comes after Pladis received almost £900,000 in publicly funded grants for the site. Scottish Enterprise provided the cash after Pladis took over the immediate parent company of McVitie's, United Biscuits, in 2014.
Pladis said the grant was for "training and upskilling" and that "all conditions of the award" had been met. Pladis UK & Ireland managing director David Murray, who joined the company two years ago, states online that he has a "high energy personal style, a distinguishing capability in 'transformational' leadership and a real passion for building winning teams."
Workers told The Sunday Post they felt devastated at being rewarded for years of hard work with the sack. They spoke of a lack of opportunities, and bleak futures for school leavers who would traditionally have looked to get into manufacturing jobs.
Glasgow East SNP MP David Linden added: "McVitie's owes a debt to those workers, to the city and to Scotland. Considerable public money was given to the company in relation to the site, which has been extremely profitable.
"To say these jobs are now going is simply unacceptable."
Glasgow Labour MSP Pauline McNeill said: "The impact of losing these jobs would reverberate around the whole country. We are seeing a cross-party effort, with no divisions, and the Scottish Government must work to keep McVitie's here."
Glasgow City Council leader Susan Aitken, co-chair of the action group, said: "We feel Pladis has an obligation to its workers at this historic factory, and we will work with them to ensure they reconsider their position and consider alternative options which would keep the factory open."
Pladis informed staff at Tollcross that the site would close subject to a 90-day consultation which began on May 20.
On Friday, Pladis said: "We have met with the consultation group and shared the business case for our proposal of closure.
"As we said in our initial statement, this is subject to a full and meaningful consultation with our employees. We won't be commenting on it publicly."
---
It's a kick in the teeth for workers who put their lives on the line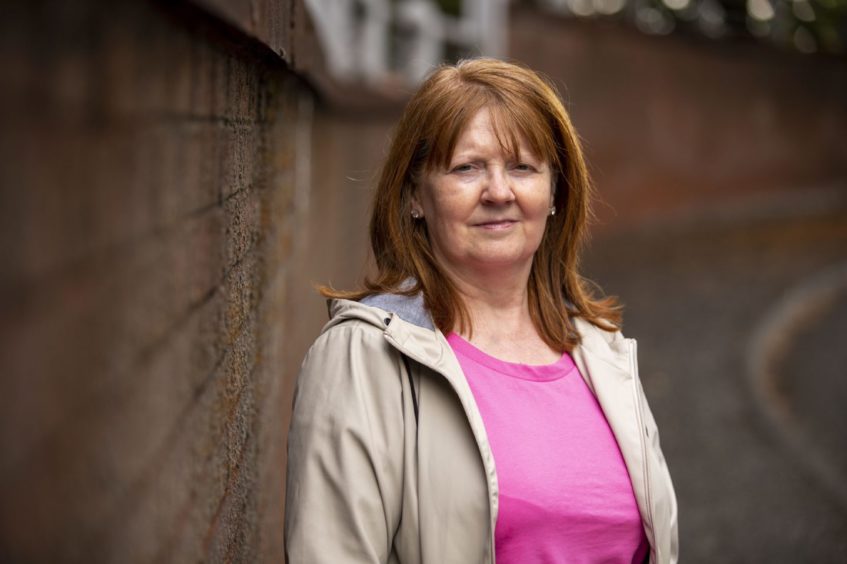 Christine Quinn, 62, Tollcross, Glasgow, a packer who has worked with McVitie's for 46 years
I started in the 1970s and it was just a case of going into works and asking if they had any vacancies. You got an application form and went for an interview. There just seemed to be jobs then.
I have seen great changes over the years and a workforce here being reduced again and again. When we were taken to the meeting this time we thought it would be more redundancies, not closure. People were stunned.
We worked through the pandemic and I felt the workforce put their lives on the line, going in and working alongside one another. People were afraid but went in to keep the country ticking over because they were told we were an essential workforce.
To be told the place is closing is a kick in the teeth for the workforce who kept it going through all that.
I am coming to pensionable age but I hope to work for a few years yet. For me, closure would be more about the younger ones. It's their jobs and their futures which are at stake here. What is there now for them?
I was talking to a younger worker who said they'd been saving for a house. They said they were actually glad they hadn't got one and would have to stay on at home with their parents now. We are living in this pandemic and people are afraid about the jobs situation in Scotland looking forward.
It's scary stuff.
---
What is planned is terribly unjust. We must fight for these jobs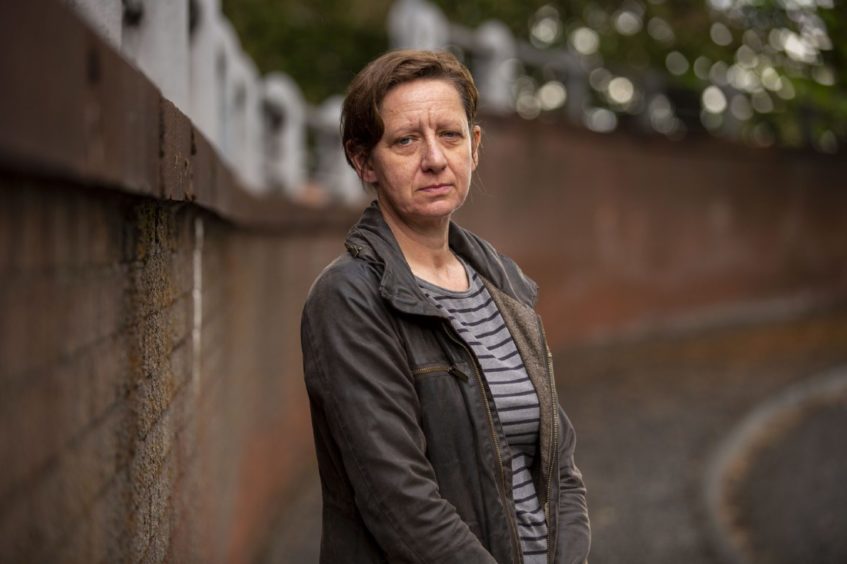 Kirsteen Paterson, 47, Cardonald, an industrial baker who has worked at McVitie's for 22 years
Closure would be terrible for the area, the city and for hundreds of families. People would lose out on so much, not just a wage. Friendships, working relationships, will all be gone. These are the things which help bind us together and keeps communities together. To lose them tears at the fabric of society.
There is not an abundance of jobs out there so where do we go from here? It's also about kids leaving school in years to come. They have the chance of a job at the factory just now and if you work hard there is the opportunity to progress. This will be lost. It's a terrible situation.
It's a good workforce who know the job, know the products and give their all. A good and loyal workforce is hard to find these days and yet you have that here in Glasgow.
We are told we outperform other factories in the group and it makes it a really bitter pill to swallow. People have worked really hard to achieve a turnaround, working through lockdown, and have just been hit with this at the end of it all. It's seems unfair.
If the factory closes, so many options are lost for people. I moved to the area when I was 24 and this was an opportunity for me. This work is so important and what is being planned is tremendously unjust.
We must fight for these jobs.
---
The history: Baking biscuits, and the Queen's cake since 1839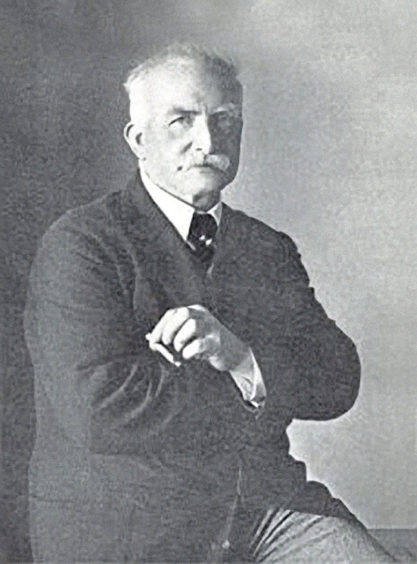 The world-famous McVitie's biscuit brand can trace its origins to a single shop opened in Edinburgh's Rose Street in 1839.
Robert McVitie, backed by his father William, opened it to sell baked goods and business soon expanded. In 1875, Charles Price joined, the firm becoming McVitie & Price. Relocation followed to a new, larger factory in the city's Gorgie in 1888.
Four years later, worker Alexander Grant devised the secret recipe for the Digestive biscuit which remains to this day. Production boomed and further factories opened in England.
In 1947, McVitie & Price made the wedding cake for the marriage of the Queen and Prince Philip, then Princess Elizabeth and Lieutenant Philip Mountbatten.
The cake stood eight feet tall and ingredients were sent as wedding presents from overseas, with post-war rationing still in place. Slices of the cake were distributed afterwards to schools and institutions.
In 1948, McVitie & Price merged with another Glasgow baker, McFarlane & Lang, to form United Biscuits. The firm went from strength to strength, introducing new lines such as Hobnobs in 1985, the biscuit becoming such a success that chocolate versions were devised two years later.
In 2014, United Biscuits was acquired by Turkish company Yildiz. The company brought together its biscuit and confectionary businesses under the new name pladis, officially spelled with a lower case "p", two years later.
The present McVitie's site at Tollcross has been the location of a biscuit factory since 1925 when McFarlane & Lang moved there into what was known as the Victoria Biscuit Works.
The firm which became McFarlane Lang traced its origins to a bread bakery, with a small shop attached, started in Glasgow's Gallowgate in 1817 by James Lang.
The company moved to nearby Calton, then Bridgeton, before finally to Tollcross.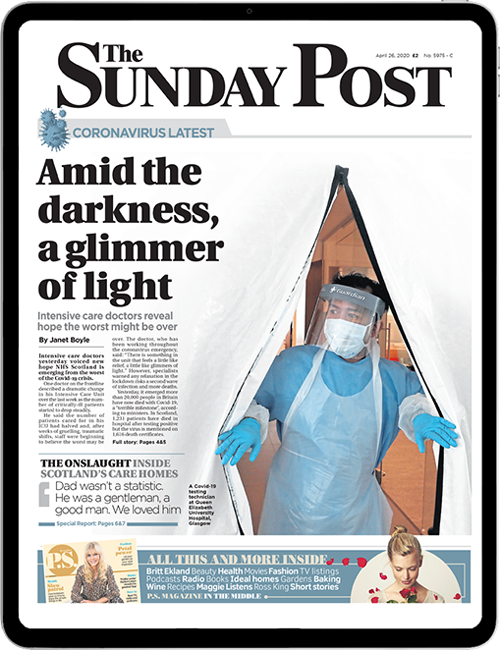 Enjoy the convenience of having The Sunday Post delivered as a digital ePaper straight to your smartphone, tablet or computer.
Subscribe for only £5.49 a month and enjoy all the benefits of the printed paper as a digital replica.
Subscribe