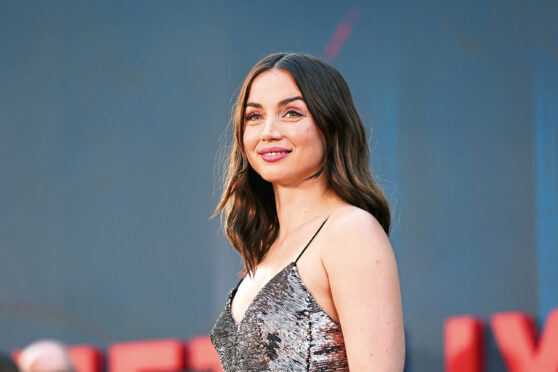 The best bit of the last Bond movie was when 007 went to Cuba and teamed up with Ana de Armas.
She briefly turned the film into a fun spy romp; it looks like that might be her specialty.
Ryan Gosling's latest movie is The Gray Man, another thriller about a secret agent. And once again the brilliant de Armas steals the show.
The Gray Man sounds like it might be a biopic about former Prime Minister John Major, but it's Netflix's most expensive movie and the first of what they hope will be a major action franchise.
Gosling plays Sierra Six which is his secret agent name. I'm sure I used to drive one of those back in the '90s.
I donned my James Bond tuxedo (all right, it was jeans and a shirt) here in LA last week as I went along to an advance screening of the $200-million movie.
It's about a shadowy CIA agent (Gosling)who discovers damning agency secrets and is then hunted across the globe by a sociopathic rogue operative who has put a bounty on his head.
I kept waiting for Ryan to have to balance a chocolate bar on his forehead and it took me until the end credits to work out that they meant a different type of bounty.
De Armas is great, just as she was in movies like Knives Out and Blade Runner 2049.
Her appearance in the last Bond movie propelled her to the next level in terms of worldwide fame, as did dating Ben Affleck, her co-star in this year's Deep Water.
Unfortunately that experience brought her a lot of unwanted attention, mainly because Affleck is followed by paparazzi wherever he goes.
She described the attention as "horrible". You certainly see every detail of other stars' lives being watched here in LA, but when it happened to her, de Armas decided to leave California.
"Going through it confirmed my thoughts that this is not the place for me to be," she said. "It became a little too much. There's no escape. There's no way out."
The movie also features Chris Evans (Captain America, not the former captain of The Big Breakfast), who plays an ice-cold hit man.
He also has a very memorable moustache, but at no point interrogates anyone by saying: "I moustache you a question". A missed opportunity.
For Gosling it's a bit of a step away from the more thoughtful or comedic roles he's used to.
"I always wanted to do an action movie" he said. "There are lots of good ones, it just took me a while to find the right one."
I reckon he'll be back in the sequel before too long.
De Armas stunned on the red carpet last week by swapping feminine glamour for one more associated with 007.
She wore a three-piece suit, though I read it as a three-piece suite at first and thought she was changing her name to Ana de Armchair. And what about Ryan Gosling? He's been around so long maybe he should change his name to Ryan Goose…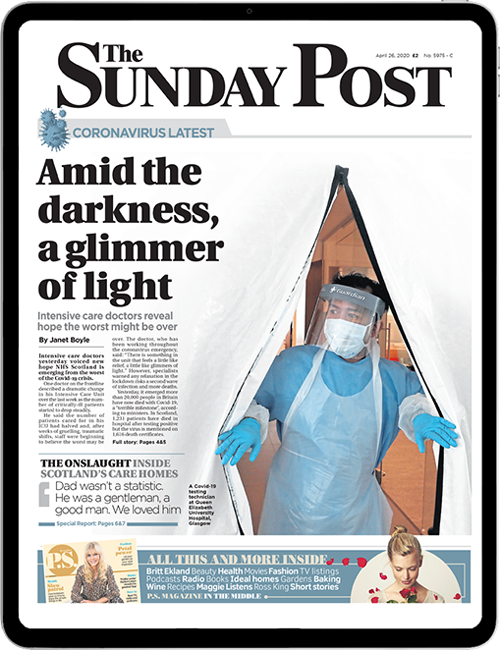 Enjoy the convenience of having The Sunday Post delivered as a digital ePaper straight to your smartphone, tablet or computer.
Subscribe for only £5.49 a month and enjoy all the benefits of the printed paper as a digital replica.
Subscribe