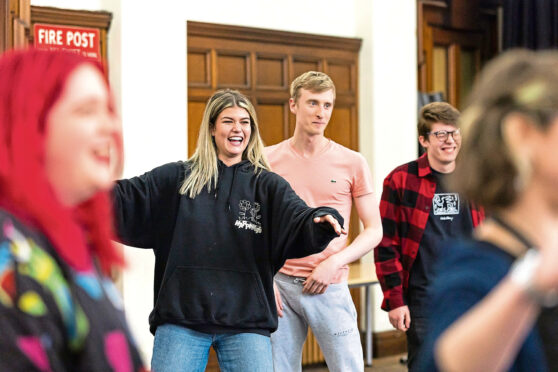 Writing an opera in Scottish dialect is perhaps not what most people would expect, but librettist Johnny McKnight believes we should hear our own voices reflected back in the arts as much as possible.
McKnight is one of the country's most prolific writers, not only as part of the River City script team but he also works with a number of theatre companies and is renowned for his annual pantos. The Ayrshire creative also has a long relationship with Scottish Opera stretching back almost two decades.
He said: "I'm a great believer in that we should hear our own voices on telly and stage, and I think a lot of working-class dialect has been dialled down over the years unless trying to show something negative or ill-informed.
"I've written most of my scripts in Scottish dialect, and I wondered what opera would sound like written that way. It felt like if any art form could be bent and twisted with regards to language, it was opera."
McKnight has teamed with composer Gareth Williams on Rubble, which receives its world premiere this week with the Scottish Opera Young Company, whose members are aged 17 to 23. Initially inspired by Graham Greene's short story The Destructors, McKnight's tale is motivated by the many instances of historic child sexual abuse cases in care homes that have emerged in recent years.
Set in both the 1980s and present day Glasgow, Rubble is described as part horror, part black comedy. It follows a group of young people as they stand in the debris of a former children's care home for those abandoned and forgotten in a broken system. As they pick through the fragments of their childhoods, they speak of what really went on in the largely-ignored property.
"I thought we should give young people the voice here," McKnight (pictured right) continued. "So many never had the chance to speak and be heard on this, so it felt vital and relevant and something young people would connect with.
"When operas were written back in the day, they were made to highlight, entertain, provoke and shock, so it's important to hold on to the spirit of that. I also want people to come along and see that opera isn't necessarily what they think it is.
"It might be people wearing vintage dresses, big wigs and singing in Italian accents, but it can also be teenagers using Scottish dialect and appropriate language, set in the '80s. That's part of the job, to push the envelope and challenge what has gone before and what you think it should be."
This is a busy week for McKnight.
"I've written a stage musical of 101 Dalmatians which opens at Regent's Park in London and then I'm in Glasgow for Rubble. They couldn't be more different in tone but that's the joy of working in live theatre. I believe theatre should either rile us up over an issue and see us use our voices, or help us to get away from life."
McKnight has been on the River City writing team for five years and has also written the pilot episode for the Hamish Macbeth reboot, currently being shopped to distributors before filming commences. But his writing career only began after he realised he had chosen the wrong degree course.
"I decided to study law because I wanted to be Ally McBeal," he laughed. "I loved that show and LA Law growing up. But on the opening day on the course at Strathclyde University, the first thing the tutor said was that there were more unemployed lawyers in Scotland than actors. My heart sank.
"I had always been a storyteller. As a kid, I kept a fake diary where I filled it with fantasies of what I wished I'd done at the weekend. Even as a wee kid, I was living in a fantasy world."
---
Rubble, Scottish Opera Building, Glasgow, Saturday and Sunday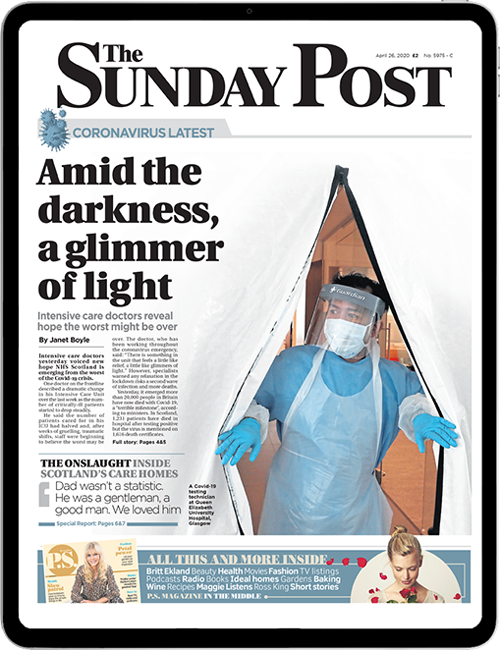 Enjoy the convenience of having The Sunday Post delivered as a digital ePaper straight to your smartphone, tablet or computer.
Subscribe for only £5.49 a month and enjoy all the benefits of the printed paper as a digital replica.
Subscribe