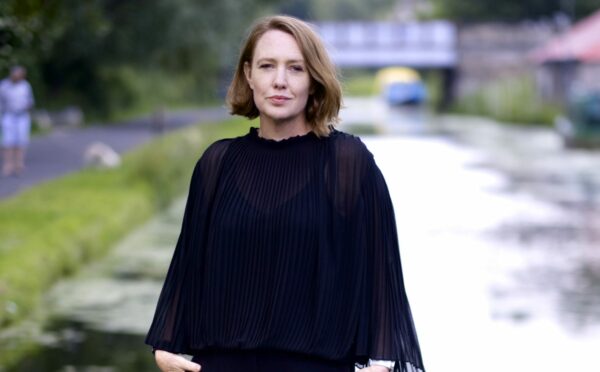 She is the woman behind the blockbuster thriller of 2015, a runaway train that shot to the top of the best-seller lists on both sides of the Atlantic before becoming a hit movie that took £150 million at the box office.
Now The Girl On The Train author Paula Hawkins has become the girl on the train herself, making cross-country trips on the East Coast Mainline between her new home in Edinburgh and work commitments in London.
Zimbabwe-born Hawkins, 49, whose debut psychological thriller sold 20 million copies worldwide, has spent the last 18 months in the Scottish capital with her lawyer partner, finishing her new novel A Slow Burning Fire, and is thrilled to have a home north of the M25. So thrilled, in fact, that she hopes to set a future novel here.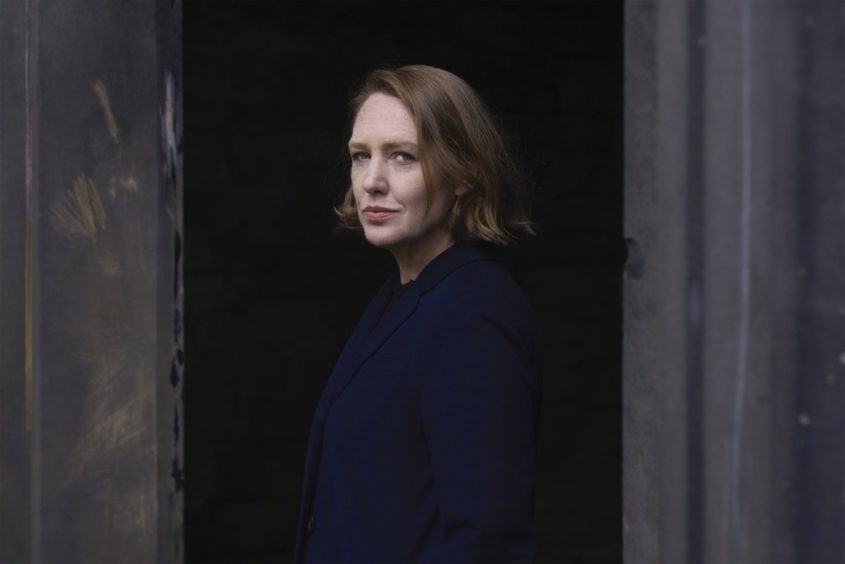 Hawkins, ahead of her first appearance at this month's Bloody Scotland International Crime Writing Festival, said: "My partner bought the house in Edinburgh in 2019 and we have a flat in London. When the pandemic happened, we couldn't travel back and forth, so we decided Edinburgh would be a better place to be.
"I have been living in Edinburgh since March last year and loving it, but I have a lot of affection for London too. We are going to try to split our time between the two. And yes, I have taken the train between Edinburgh and London. During the pandemic, I've taken the sleeper, as that seemed safest.
"Edinburgh is very special. Our house is quite near Holyrood Park, which was amazing during lockdown when everyone was really craving those outside spaces.
"I love being near the sea and the hills, and in half an hour you can be in the Pentlands and feel you are in the middle of nowhere. We have done some exploring. I invested in a wet suit and we've been swimming at Belhaven Bay and Gullane.
"I had no idea there were so many lovely beaches outside Edinburgh. We were also over on the west coast. We went to the Mull of Kintyre not long ago. It was gorgeous. And we had some trips up to the Highlands.
"My mother's maiden name is Kinloch and there is Scottish ancestry on both sides of my family. If I continue to spend time in Scotland, it is inevitable I am going to write something set there. Edinburgh is a great city in which to set a novel but it already has its crime writers."
So has she met up with the cream of the Scottish crime crop – authors such as Ian Rankin and Val McDermid? "Our paths haven't crossed yet but hopefully they will," she said. "I am looking forward to Bloody Scotland. It is genuinely exciting to be going back to festivals and seeing other writers and readers again."
The latest book
Her third and latest offering in the genre – she wrote romance under the pen name Amy Silver in the past – starts with a murder on a London canal boat, and the likely suspect Laura, at once violent and vulnerable, is seen leaving the scene with blood on her clothes.
A compelling, clever read, it follows three women with a need for revenge, for love and for closure for something that has been burning inside of them for years.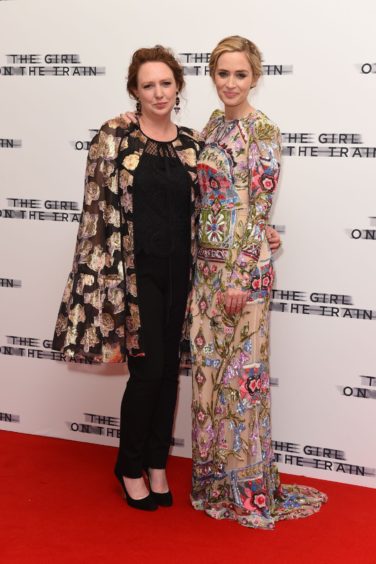 Hawkins, whose London flat is close to Regent's Canal, explained: "I was thinking about a character, Laura, who has a difficult life with challenges. This was in 2018, and I was doing a lot of walking down by the canal and speculating on what sort of people might live on the boats. Every now and again I'd come across a boat that looked like it hadn't moved for years and was filthy and listing in the water.
"It did strike me there could be anything in one of these. It could be a body, or human remains and that got my imagination going.
"With The Girl On The Train it was Rachel and that commute – those were the two elements that came together.
"With A Slow Burning Fire, it was Laura and the canal. I started building the story around that. When lockdown came, I had no other distractions and didn't want to think about the world outside because it was too terrifying.
"So I just sat down and worked. It was really helpful to have this big project to focus on to get me through that. I worked from home anyway and I don't have children, so I didn't have the home-schooling issues other people had. Compared to the vast majority of people, I had an easy time of it. I wasn't in a situation where I had to go out to work because I was financially secure."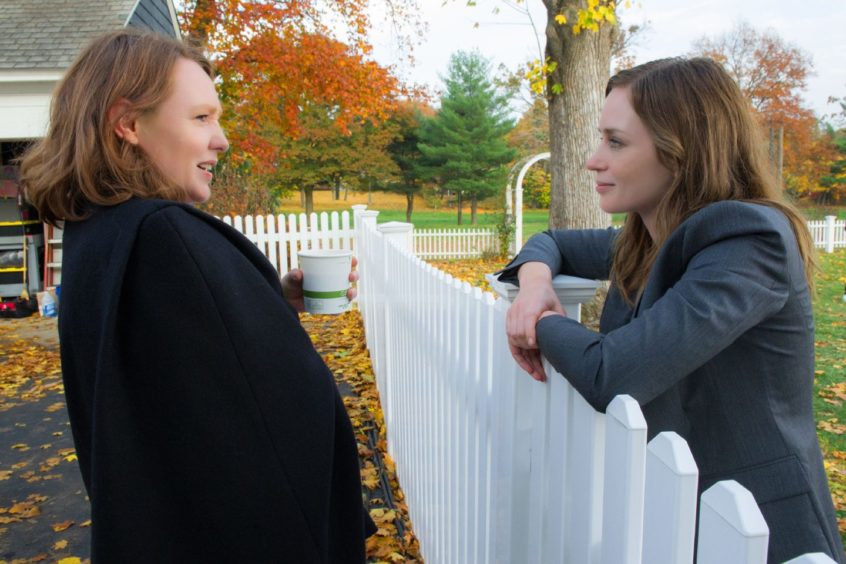 Hawkins happily admits that she has never been maternal. "I just seemed to be lacking that desire that a lot of women and young girls have," she said.
"Some people just don't feel the way they are supposed to feel about small children. I think other people know fairly early on that they want to be a mum. I never did. I think of myself as quite fortunate in that way.
"So many women do have moments in their 20s and 30s when they wonder when to have children, how many kids to have, and when is best, given their careers. I never had any of those problems."
The author, who left Zimbabwe aged 17 with her family – her father was an academic on sabbatical – remained in Europe when her family returned to her childhood home where they still live today.
She studied politics, philosophy and economics at Oxford University: "There were certain sides of Oxford culture I didn't fit into. I am not public school educated. It all seemed a bit alien. A lot of friends I met there were state school kids. All I did was work and go to the pub, which I enjoyed immensely."
She went on to become a financial journalist, eventually leaving the profession for a career as a novelist. And she was bang on track with her first thriller. "It was an extraordinary experience, overwhelmingly positive but quite daunting," she admitted. "There was a lot of buzz about the book, but nobody thought it would become this big juggernaut.
"For the movie, I went to the set a few times, I met the cast, and went to the premieres in London and New York. I did all the fun stuff and none of the hard work. They did a great job, especially staying true to the darkness at the heart of the story."
Character is key
After the high-speed success of The Girl On The Train her second novel Into The Water had mixed reviews. "Some of the criticisms were that I should have just done The Girl On The Train 2 but I wasn't interested in doing that. I wanted to do something completely different. People said it didn't work but I don't regret it."
Character, she maintains, is paramount, adding of her latest book: "Laura has had an injury and faces particular challenges in her life and she struggles to regulate her reactions to things. I find that really interesting; that extra layer of difficulty and the fact that other people don't know this about you; they don't give you any slack and judge you harshly all the time. I was interested about what that must feel like and what that would make of you as a character.
"What I imagined is that you end up being a combination of toughness and vulnerability, which I love. She doesn't always behave well but I hope the reader gets to know her and know why she doesn't behave very well a lot of the time."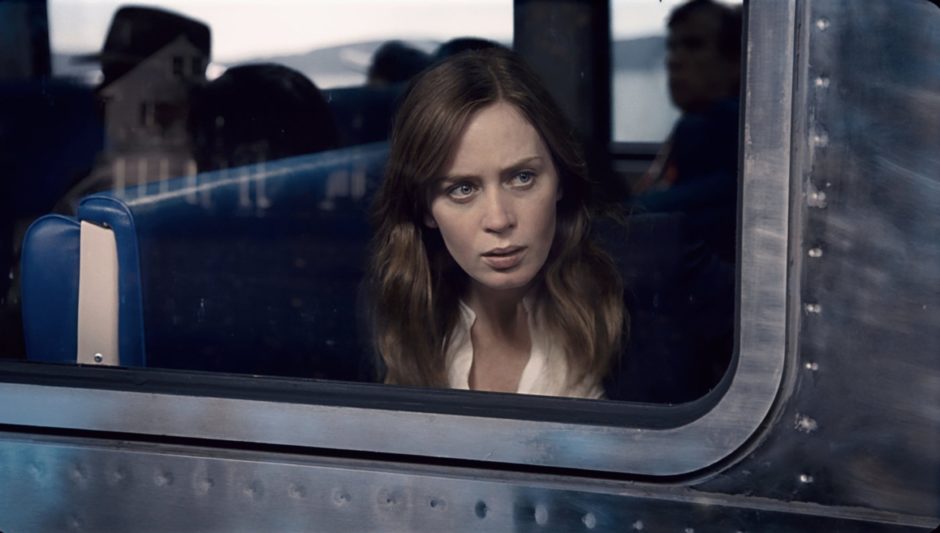 Like her protagonist, Hawkins admits she too has a short fuse – politics and the news are a particular annoyance – and her own vulnerabilities. But at the moment her life is "happy and secure".
"It would be good for all of us to look at the people around us and allow a little more understanding of others' situations," she said. "Generally, people aren't out to do bad for no good reason. There is something underneath that. There is some element of ordinary people's lives going off the rails and it is not being easy to get them back on track."
So does the writer of chilling tales scare easily herself? "Yes, probably because I am quite pessimistic. I tend to imagine the worst that can happen. I think that I would love to live in the middle of nowhere, in a lonely house, at the top of a cliff by the sea.
"But when I rent one of those, I can't sleep at night as I lie there listening to every creak and imagining the axe murderer approaching. That's why I do not go for full horror. I am too much of wimp."
---
A Slow Fire Burning by Paula Hawkins, published by Doubleday, is out now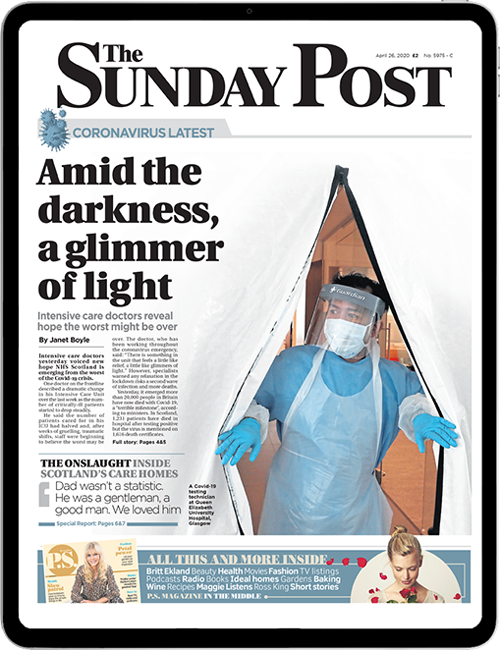 Enjoy the convenience of having The Sunday Post delivered as a digital ePaper straight to your smartphone, tablet or computer.
Subscribe for only £5.49 a month and enjoy all the benefits of the printed paper as a digital replica.
Subscribe