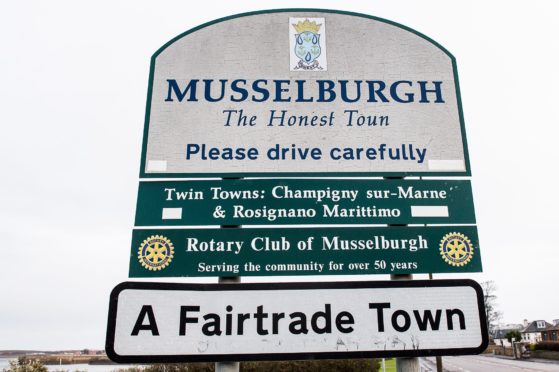 The town motto "Honestas" dates back to 1332 when residents devotedly cared for the dying Regent of Scotland, and refused a reward for their unswerving loyalty.
But, honestly? The loyalty of a lot of voters in Musselburgh – Scotland's "Honest Toun" – seems to be fraying as they struggle to decide where to put their cross on Thursday.
Kevin O'Connor, 46, manager of family-owned kilt shop Eight Yards, and a member of the committee on the Honest Toun Association, said: "I can't say any party I'm going to vote for because it's up in the air. Last time I voted for Labour but I'm not sure.
"Parties make a claim then hours later it's exposed as false.
"They promise one thing or another but you do not know who to believe. How do you make a decision? I've no idea.
"You try to watch the news and pick up the facts but everyone seems to be telling porky pies."
Dave Halliburton, 38, who has worked in the Ace Bike Co in Musselburgh's North High Street for the past six years, and cycles with the Musselburgh Road Cycling Club, said: "The politicians all have their own agendas. They'll say whatever suits them and hide the truth.
"I'm still not sure who to vote for – I'm not convinced any of them are better than the others. If you can't rely on the information you're given, it's more difficult to decide.
"In previous elections I've been more decisive but this time round they're all just at it.
"The whole structure needs to change to focus on what's really best for the country as opposed to politicians getting their names up in lights and passing the buck."
Retired secretary Silvana Roberts, 72, said: "People everywhere know Musselburgh as the Honest Toun, and we are an honest bunch.
"I'm in total despair. I've almost lost the will to live when it comes to politics. We've spent three years going round in circles.
"I think everyone should vote but I'm not happy about the options.
"All the parties are getting constantly caught out. Why don't they realise they'll be caught out? It's the height of arrogance.
"They'll say anything for votes and they don't care about whether they can follow through."
Tattooist John Hamilton, 28, who counts himself as a "born and bred" honest man of Musselburgh, said: "When it comes to politics I don't really trust any of them.
"They promise things and don't follow through. I don't even see the point in watching the debates.
"I'll have to vote but I don't know who for. How can you know when it's all false promises."
Mhairri Duxbury, 46, is owner of Mint Fig, a boutique delicatessen and gift shop in Musselburgh High Street, opposite the Mercat Cross on which a plaque tells the story of the town's historic honesty.
She said: "Our customers are certainly honest people but most people I speak to about the election are sick of it all, not knowing who to believe or who's telling the truth.
"With Brexit and the prospect of another independence referendum, there's so much at stake in this election.
"To make a decision we need to be able to have the full story and most politicians aren't giving us the full story.
"I've always had a fair idea who I was going to vote for but this year I have no clue. If I could identify one party that's telling us the whole truth that would be great, but I don't know if there is one and that's my problem.
"I've been watching the news and reading about what's going on but I think there's been a lethargy about politics across Britain as a whole.
"For me, as a mum with two children, all of this is distracting from the root problems we have as a country. The sooner we get to the end to all the indecision and we have a government who can get on with governing, the better."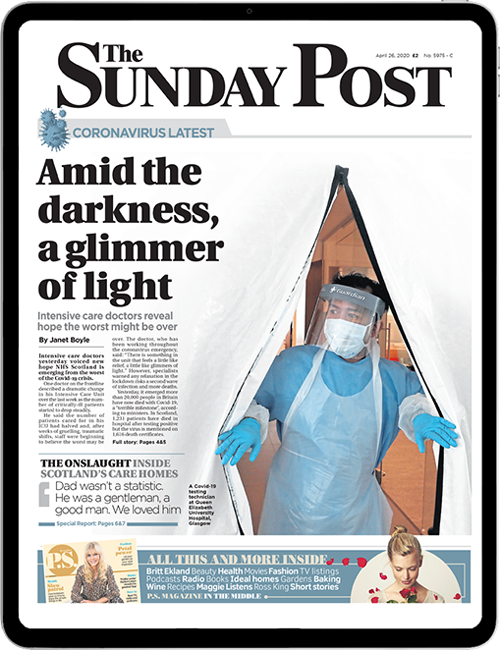 Enjoy the convenience of having The Sunday Post delivered as a digital ePaper straight to your smartphone, tablet or computer.
Subscribe for only £5.49 a month and enjoy all the benefits of the printed paper as a digital replica.
Subscribe