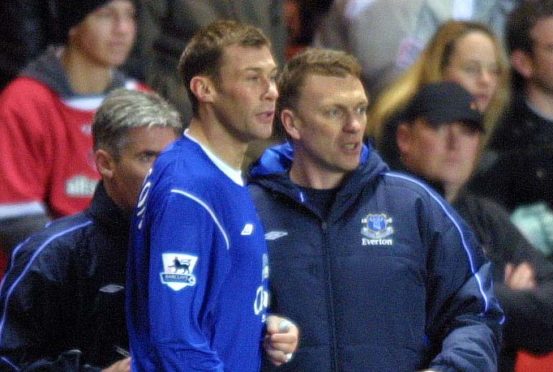 They say you should never go back.
But I reckon it depends who's going back – and where they're going back to.
For me, David Moyes and Everton were a marriage made in heaven.
It ended when an absolute stunner of a football club in Manchester United started giving Davie the eye.
There was some bitterness at the time from spurned Toffees fans.
But six years later, I reckon it's time Moyes and Everton thrashed out any differences and got back together.
Davie has tried his luck with four other clubs since leaving Goodison Park, while the Toffees have given four managers a whirl.
Neither have found a perfect match.
And that's what I believe Moyes and Everton are.
Sometimes, a manager and a club just fit together.
I've heard Toffees fans saying: "No way. We don't want David Moyes. He's not a big enough name".
They need to take a good, hard look at themselves.
To be quite honest, I think they've got ideas above their station.
Everton are a big club, sure. But they're not one of England's giants. No chance.
If they reckon they can poach a manager from another Premier League club, they're in for a rude awakening.
If Brendan Rodgers can't be tempted to leave Leicester City for Arsenal, why on earth would the likes of Chris Wilder, Sean Dyche and Eddie Howe ditch their clubs for Everton?
With David Moyes, however, it's a different story.
He's available for a start. He could take over at Goodison tomorrow if need be.
But more importantly, Davie cares deeply about Everton, thanks to the years he has already spent there.
And those years were pretty successful by the Toffees' standards.
They routinely finished between sixth and eighth in the Premier League during Davie's 11 years at the helm – and even bagged a Champions League qualifying berth in 2005 after they finished fourth.
Given where they are now, Everton fans should be grateful a guy like Moyes is keen to take them on.
They're in no position to be precious!
Let's be honest, they are in big, big trouble.
With Duncan Ferguson in the dugout yesterday, at least the Toffees players would have known what was at stake.
Big Dunc would have let them know in his typically forceful style, and it appeared to pay off with the 3-1 win over Chelsea.
But, as much as the Everton fans idolise the big man, I don't see Fergie getting the job on a full-time basis.
Who's to say what might happen in the future? But for now, it's too soon.
Everton can't afford to gamble with this appointment. If they do, they're gambling with their Premier League status.
The Toffees need a sure thing – somebody to come in, hit the ground running, and lift them away from the danger zone.
That's going to need somebody who knows the league inside out – and ideally someone who knows the club.
Sam Allardyce has been tipped for the job along with Moyes.
I can see why. Even if the fans didn't take to Big Sam during his spell in charge at Goodison, he got the job done.
But for me, if Davie wants the job, it's a no-brainer.
Everton should go back – and let Moyes lead them into the future.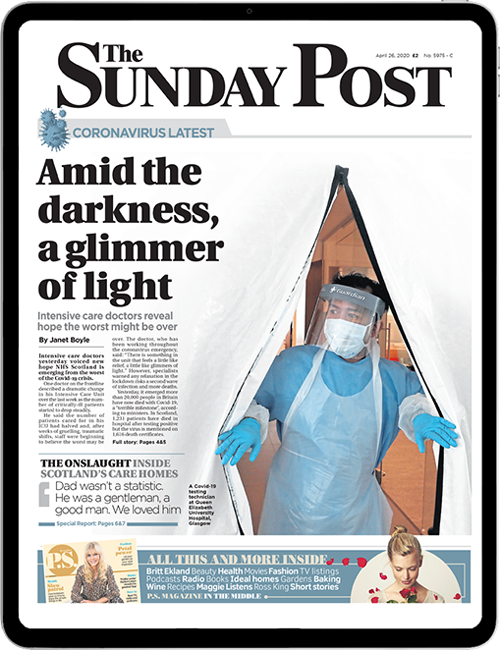 Enjoy the convenience of having The Sunday Post delivered as a digital ePaper straight to your smartphone, tablet or computer.
Subscribe for only £5.49 a month and enjoy all the benefits of the printed paper as a digital replica.
Subscribe