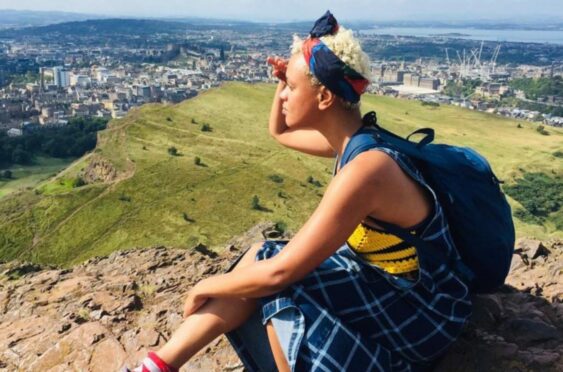 When broadcaster Gemma Cairney moved to Scotland earlier this year, not even breaking her leg on Arthur's Seat could cool her excitement.
The London-born DJ, presenter and author had dreamed of moving north after a childhood spent visiting grandparents in Glasgow and holidays on Millport.
Now recovered from her accident, she has spent the last few months immersing herself in the country's arts scene and is thrilled to show it off to the rest of the world tomorrow when she brings one of the most prestigious UK radio shows north for the first time.
The 36-year-old broadcaster is hosting Lauren Laverne's Radio 6 Music Breakfast show for the next two weeks from Glasgow, and plans to share some of the amazing art and culture she has discovered since moving to Edinburgh in March.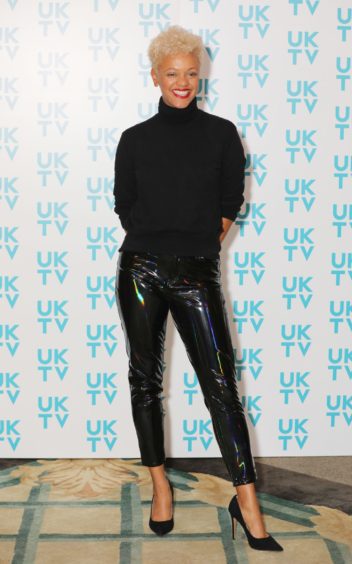 As former host of the early breakfast show on Radio 1, a busy TV presenter and radio interviewer working with star names such as Grace Jones and Michael Stipe, Cairney has always made it her mission to bring positivity and joy to her audience.
And she's been finding plenty of that in Scotland – even in Edinburgh Royal Infirmary. She revealed: "It's fantastic here, and the Scottish warm welcome is very real. Edinburgh takes my breath away, Scotland looks so sexy in the sunshine.
"My mum's side of the family is Scottish, my grandparents are Glaswegians, so I loved spending a lot of time in Scotland, visiting family or holidays to Millport.
"I also spent a lot of time at the Edinburgh Fringe as a drama student, then hosted a Fringe-based radio show, so I've always had a lot of love for Scotland and had this fantasy that as a writer I'd live in Edinburgh one day.
"It's a bit of a love story, my boyfriend and I decided to try living in Scotland, he was launching a business up here and I'm writing a book with Canongate, and we decided at the beginning of the third lockdown to just try it."
She added though: "I broke my leg three days into living in Edinburgh, by slipping in the rain on Arthur's Seat.
"I broke it in three places, and I'd like to thank the doctors and nurses that looked after me at the infirmary in Edinburgh. I had to have surgery, and they were amazing."
Cairney has made her name championing the arts through radio work and has wasted no time diving into the Scottish cultural scene.
She is thinker-in-residence with the new Jupiter Artland project in West Lothian, which culminates in a cultural festival at the end of next month, is hosting an event at the Edinburgh International Book Festival, and has just filmed with novelist Denise Mina for a new Sky Arts series about public art installations. And she's been thrilled to connect her Scottish roots with her passion for culture.
When she was asked to sub in for 6 Music regular Lauren Laverne, Cairney wanted to bring it to Scotland and was thrilled when they let her broadcast from the Pacific Quay headquarters just along the M8 from her new home.
"The BBC is always looking at ways of diversifying its content and keeping its finger on the pulses as an outlet for people, and there's so much going on across the whole of the UK that needs to be reflected.
"I've campaigned to do the 6 Music breakfast show from BBC Scotland and it gives me the opportunity to give it a go. The challenge has upped the ante because my producer will be in London. I moved here and I love covering for my radio comrades."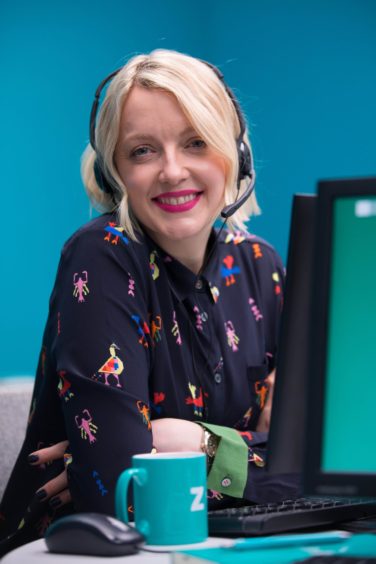 She added: "I know that Glasgow especially has a thriving new music scene, but for me it's a beautiful part of a really interesting artistic scene."
Raised by her mum Hazel Cairney, Cairney studied at drama school but became a broadcast star with her first Radio 1 gig aged just 23.
Her feet have hardly touched the ground since as she's become one of the hardest working women in the media.
Annie Lennox described her as "an absolute dynamo" after the pair worked together and like the Aberdeenshire singer, Cairney has made working with good causes a key part of her career.
She is an ambassador for Oxfam and a supporter of Women's Aid, and in addition to her music and arts work, has made a succession of hard-hitting documentaries.
As well as writing two books, with a third on the way, she made successful films Riots: The Aftershock and Dying for Clear Skin with BBC Three. Her radio documentaries Tempted by Teacher and Bruising Silence won prestigious Sony Gold Awards. Music has always been a key driver of her work, and she also won a Sony Bronze for a blockbuster 6 Music interview feature with singer Grace Jones in 2015, describing her as one of the most influential women she has ever encountered. She recalled: "She changed my life. I've never really met anyone like her. She was so enigmatic, so different to the kind of portrayal that has been painted of her. Warmer.
"She's also Jamaican and I have Jamaican heritage. She was funny and had been through so much and lived decadence and disco that I can only dream of. I found her fabulous in every sense of the word."
Cairney is currently busy writing a new book about influential but forgotten women of history, presenting new Sky Arts series Landmark and running her own production company. Not to mention getting in as much wild swimming in the Firth of Forth as she can, now that her leg has healed. Talk about full immersion. Ahead of her 6 Music run, she said: "I want to wake everyone up with sunshine from Scotland. I have the responsibility to hopefully uplift people's moods just by pressing play on the right songs. I love that."
---
Gemma Cairney guest presents the BBC Radio 6 Music Breakfast show for two weeks from tomorrow, from 7.30-10.30am, and on BBC Sounds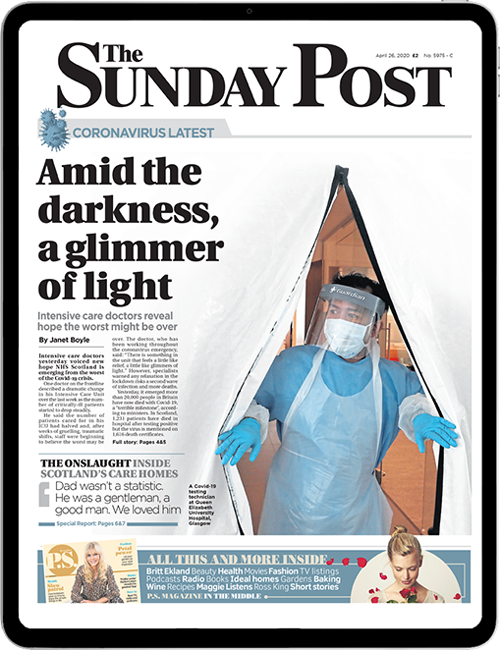 Enjoy the convenience of having The Sunday Post delivered as a digital ePaper straight to your smartphone, tablet or computer.
Subscribe for only £5.49 a month and enjoy all the benefits of the printed paper as a digital replica.
Subscribe