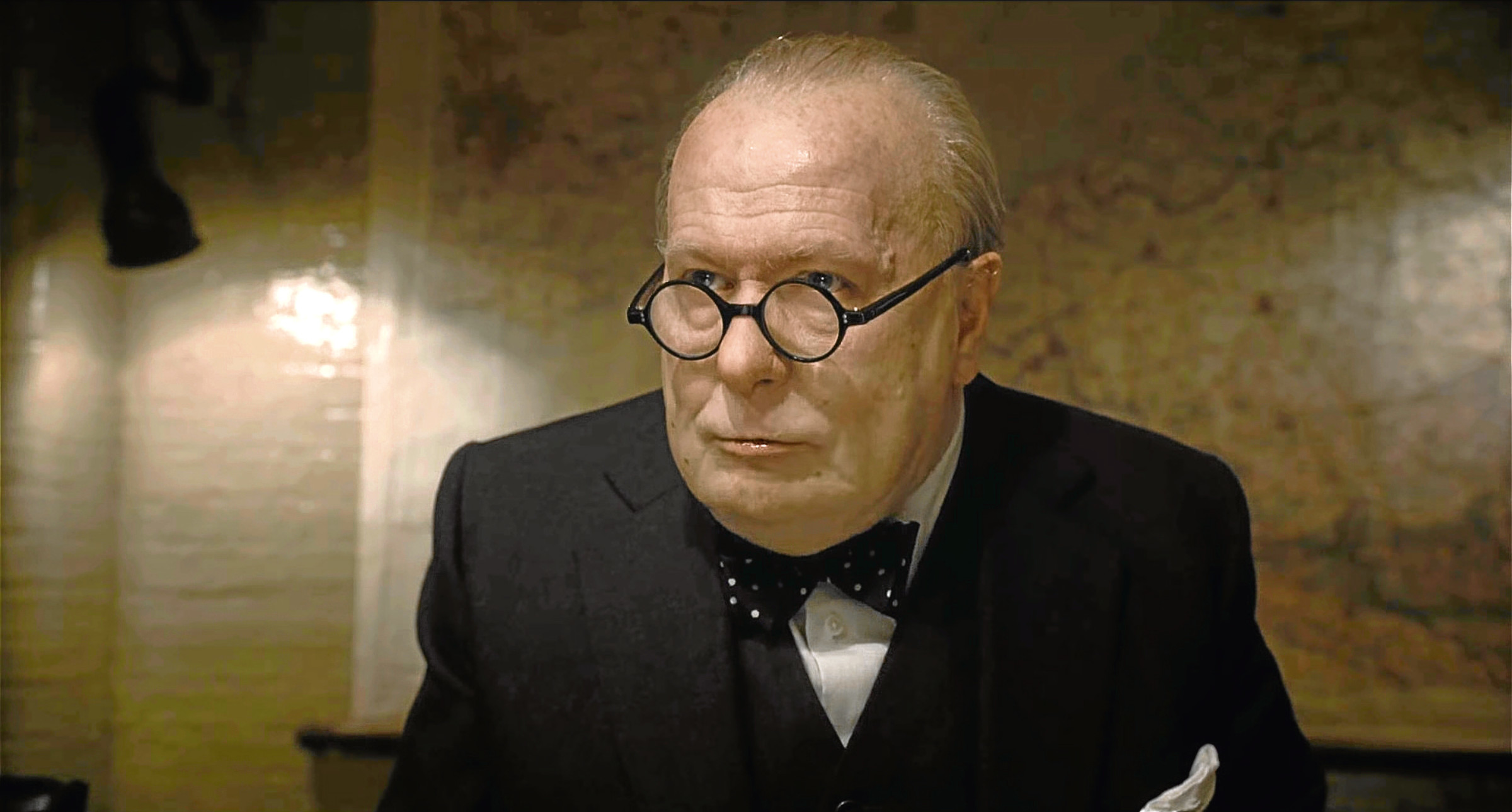 IT'S hard enough to accurately portray the momentous events Winston Churchill led us through during the Second World War.
But to turn an actor who looks nothing like him into a Churchill good enough to fool a historian, well, that is quite a feat.
It's exactly what the makers of Darkest Hour have achieved with Gary Oldman, although getting to look so like Winnie did take its toll.
Not least on the movie's budget, as Oldman puffed his way through $20,000-worth of Romeo y Julieta Cubans, which had been Churchill's favourite cigars.
"I got serious nicotine poisoning," says Oldman.
"You'd have a cigar that was three-quarters smoked and you'd light it up, and then over the course of a couple of takes, it would go down, and the prop man would replenish me."
As they did this a dozen times per scene, it's not hard to see how the cigar-smoking ate right into the budget.
In the end, they got Oldman to look so like Churchill that a visiting historical expert spotted photos of him and mistook them for the real thing!
The incredible fat suit made specially for Oldman was crucial, although the star had to personally pursue the only man who could make such a thing for him.
He may be willing to go the extra mile for authenticity, but Oldman was quite rightly not prepared to risk his health by piling on a huge amount of weight.
However, he did recall Kazuhiro Tsuji, a prosthetics artist he knew many years back.
He had worked on a Planet Of The Apes movie, and Oldman thought he'd be ideal to construct a Churchill-sized body for him.
Alas, Tsuji had retired and become a sculptor, but Oldman wore him down, insisting that if the special outfit wasn't made, he would not be able to play Churchill.
Gary Oldman: Taking on Churchill for Darkest Hour terrified me
It took almost three hours to get on each day, and almost an hour to get off, leading to 17-hour working days for Oldman — but boy, does it look the part!
The story follows Churchill's early days in power, as Hitler's threat grows and Winnie tries to keep everyone together and ready to fight.
Oldman gets great support from Kristin Scott Thomas as Clementine, Churchill's wife, Ben Mendelsohn, as King George VI, and Ronald Pickup as Neville Chamberlain — and there are several co-producers for good reason.
It seems that two different sets of people were planning on making a Churchill-based movie at the same time, but put their heads together and agreed to make one cracker, which seems a very logical thing to do.
And Kristin certainly learned to appreciate Churchill's wife.
"She had this grace and elegance to her that was quite extraordinary," she says.
But what did Oldman think of Churchill himself, once he read everything he could find on him?
"I saw someone who had vitality and energy," he reveals.
"He really did look like a baby, like he'd stolen candy, with a twinkle in his eye."
Darkest Hour is in cinemas from Friday, January 12.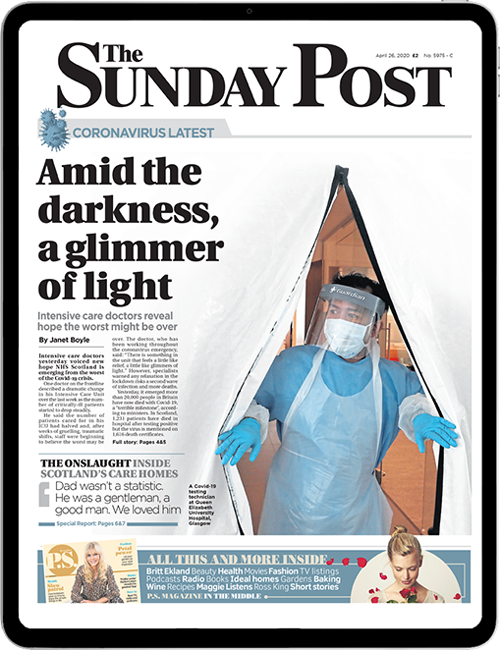 Enjoy the convenience of having The Sunday Post delivered as a digital ePaper straight to your smartphone, tablet or computer.
Subscribe for only £5.49 a month and enjoy all the benefits of the printed paper as a digital replica.
Subscribe