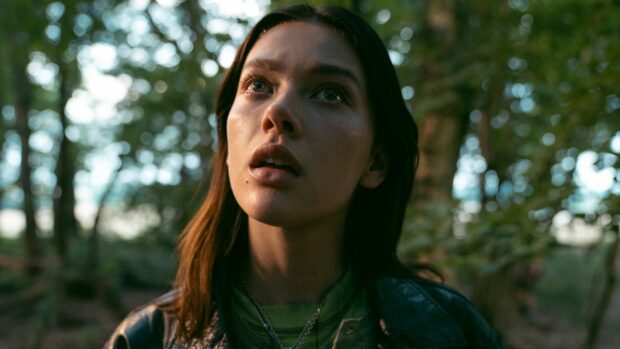 Ruth Paxton can remember making films as a child, using her Barbie dolls and her brother Louis's Action Men to create stop-motion movies.
Film was the shared pastime of the family, and so many of Paxton's memories from growing up are connected to movies, be it weekends spent at the cinema with her parents and brother, skipping school to watch films with her gran, or working at the Filmhouse and Edinburgh Film Festival as a teenager in her home city.
So it will mean a lot to her and her loved ones when her debut feature film is shown in Scotland for the first time at Glasgow Film Festival next month. A Banquet is the next step forward in a growing career that has already seen Paxton win awards for her short films.
"Films were a way for the family to be together and do things in an affordable way," she explained.
"My grandparents were also really into movies, so I was introduced to different things. My primary school was just along the road from where one of my grans lived, and latterly I would skive off and watch films with her on Film4.
"I think she pretended she didn't know I was skiving. When I was really young my dad was a social worker and he had a video camera for work, so Louis – who is also a filmmaker – and I would make films. We did a cooking programme, like a segment you'd see on This Morning.
"I made cheese scones! He also made Jackass-type films with his friends.
"I started working for the Filmhouse when I was 17 or 18 and was there for at least 10 years."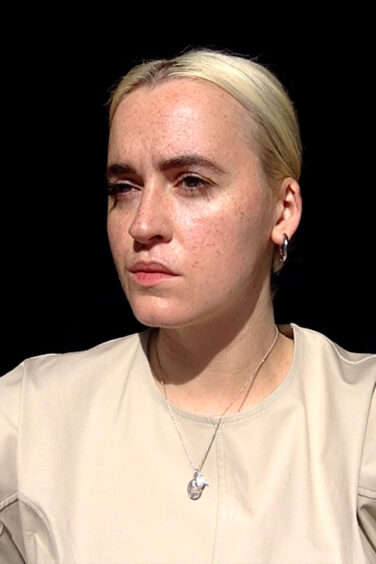 Paxton graduated in 2007 with an MA in film and TV from Screen Academy Scotland, having gained her honours degree at Edinburgh College of Art. Her short films have been shown across the globe and nominated at festivals but she also gained invaluable experience working on River City.
"TV is much more fast-paced but River City is renowned for being ultra fast-paced. It's astonishing at first how much you do there in a day," she explained. "I was really nervous and asked to shadow at first because it was so different from what I'd been doing.
"It made me even more nervous when I shadowed but there's such a sense of community and I had great support. I've directed six episodes. I love being part of it and it's an incredible training ground.
"I'm grateful for it and I'd recommend it to everyone, no matter what part of the industry they are in. It's been a year since I last did it and I miss it."
The year before, as the world got to grips with living in a pandemic, Paxton made her first feature film. Usually she writes her own material but when she read the script for A Banquet she knew it was something she had to do. It came together quickly and filming took place in the summer of 2020.
Described as a psychological horror, it takes on issues of mental health, eating disorders and grief. Widowed mother Holly is radically tested when her daughter Betsey experiences a profound enlightenment and insists her body is no longer her own but rather in service to a higher power. She refuses to eat but loses no weight. Torn between love and fear, Holly is forced to confront the boundaries of her own beliefs.
"I enjoy films with monsters and supernatural creatures but I'm not scared by them because I know they're not real," Paxton explained.
"I've always been interested in delving into the dark corners of the psyche, the feelings of dread and anxiety. The best horrors are about grief, loss, persecution. There's a pivotal scene where the daughter won't eat her dinner – it's the scene that made me want to direct it. It's the horrors of domesticity and banalities of life, explored on a bigger scale."
---
A Banquet, Glasgow Film Theatre, March 5-6 (March 5 screening features a Q&A with the director and star)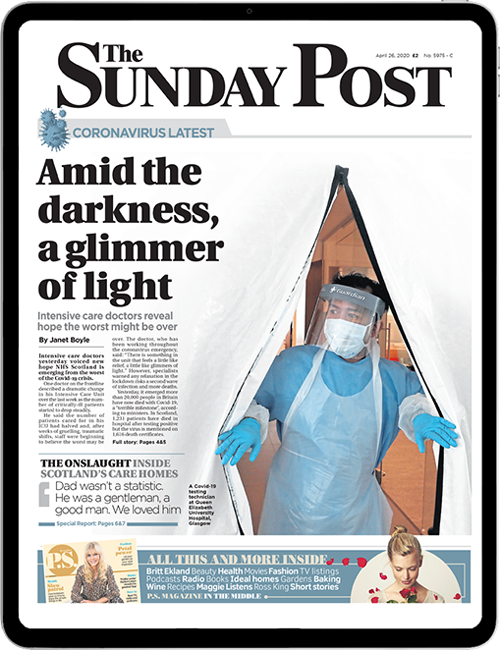 Enjoy the convenience of having The Sunday Post delivered as a digital ePaper straight to your smartphone, tablet or computer.
Subscribe for only £5.49 a month and enjoy all the benefits of the printed paper as a digital replica.
Subscribe