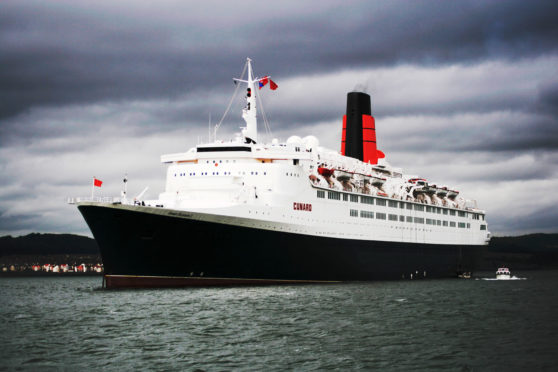 It was built in Scotland and shared with the world. It's 50 years since the QE2, which had been forged on the slipways of the River Clyde, made its maiden voyage.
New York was the destination, and thousands of well-wishers gathered in the port of Southampton to bid her "bon voyage".
Crowds gathered in the Big Apple, too, to see the grand lady dock in America.
It was the first of 1,400 voyages the QE2 would make, sailing six million nautical miles and welcoming 2.5 million passengers.
Having completed 25 tours around the world for Cunard, she finally retired to Dubai as a prestigious hotel attraction.
Stepping on board was the height of seaborne elegance for so many, but the past half-century has seen the cruising market change beyond all recognition.
At just under 1,000ft long, 170ft high and capable of taking about 1,800 passengers, the QE2 is dwarfed by the maritime monsters of today.
The Symphony Of The Seas may be just a couple of hundred feet longer, but it has a total of 18 decks, making it virtually the same height as the Leaning Tower of Pisa.
Built last year and operated by Royal Caribbean, she can happily board more than 6,500 passengers.
There are actually more crew, some 2,200, than the QE2 was able to carry in the way of paying guests. Unsurprisingly, it didn't come cheap, costing more than £1billion.
The statistics that come with the price tag are just as mind-boggling.
There are no fewer than 24 different pools and water attractions and there are more pieces of art on board than you'll find in the Louvre in Paris.
Keeping the maritime masses fed and watered is no small undertaking, with 60,000 eggs and six million coffee beans required for the average week-long cruise.
Things are moving so fast that sister ship, Harmony Of The Seas, only had "the largest" title for three years before Symphony took its crown.
However, passengers really won't notice they're not on the world's largest cruise ship.
If they do, they can toast what they have with one of the 340 wine varieties, 40 brands of beer or a cocktail created by one of the 184 mixologists and bartenders.
A total of 24 vessels will debut in 2019, making it the biggest year ever for new ship introductions and cruise lines are working hard to save fuel and reduce their environmental footprint.
The vessels are, of course, there for a reason and cruising is a booming business.
Passenger numbers have grown remarkably over the past two decades and demand has increased by a fifth in just the last five years.
New figures from the Cruise Line International Association, (CLIA) revealed that a record 2,009,000 people from the UK and Ireland went on an ocean cruise in 2018.
It meant the two million mark being broken a year earlier than had been expected and was an indication of how cruising was now a mainstream holiday option, no longer something seen as "niche" by tourists.
"The year 2018 was impressive for the UK and Ireland cruise industry," said CLIA director Andy Harmer. "Surpassing the two million mark is a significant milestone, as it illustrates how cruise has become a major player within the UK and Irish travel sector."
Trends are changing just as fast as the ships.
While cruising has often been seen as a choice for couples and families, new research shows it is becoming an increasingly popular choice for young solo travellers.
Cruise agency Cruise 118 say that travelling alone is becoming much more culturally and socially acceptable as well as being a way to explore the world with safety and reliability.
It found that that younger cruisers are also likely to be more adventurous, reporting the Middle East has seen a near-300% year-on-year increase for solo travellers.
Alan Williamson of Cruise 118 said: "Cruises can be a popular choice for travellers really looking to switch off from work. We have passengers who choose cruises as an option simply to digitally detox.
"It's great to see so many people looking to broaden their cultural awareness through experiencing as much of the world as possible."
---
DC Thomson's Best of Norway & Scottish Isles cruise is available on a save up to 20% plus Buy One Get One Half Price basis – on new bookings made by 31st July 2019. The first passenger pays the lead in-price, the second passenger pays half that price.
For a brochure or to book call 01224 338004 quoting 'SP Cruise 2020' or visit www.dcttravel.co.uk/cruise2020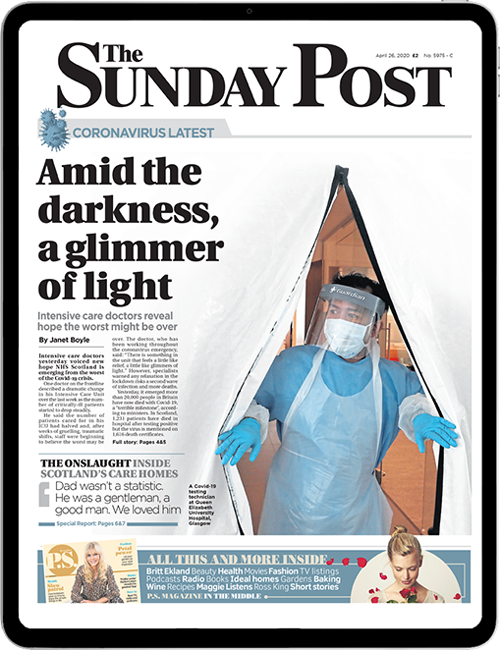 Enjoy the convenience of having The Sunday Post delivered as a digital ePaper straight to your smartphone, tablet or computer.
Subscribe for only £5.49 a month and enjoy all the benefits of the printed paper as a digital replica.
Subscribe