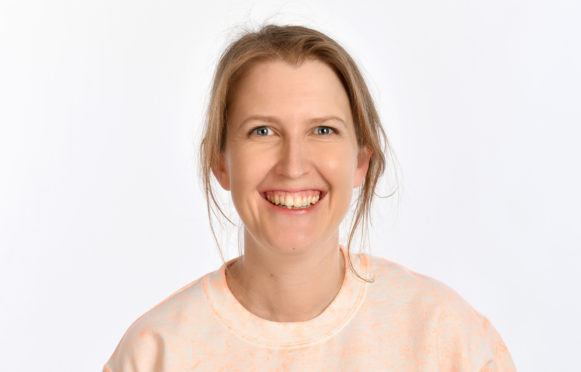 Australian Heidi Regan made her critically acclaimed, sell-out debut at the Edinburgh Fringe last year and hopes to follow it up with her latest show, Heidi Kills Time.
In a surreal and hilarious hour, Heidi realises she processes all her worries in life by obsessing about time.
Here, she answers our Fringe Q&A….
---
How are you feeling ahead of your return to the Edinburgh Fringe?
I'm excited to hopefully have more fun on stage this year and be more silly. Because guys, we're here to have fun, guys. Guys?
---
What prep work have you been going through before heading for the festival?
Focusing on my pecs but OBVIOUSLY also a bit of leg and arm work.
---
What is your show, Heidi Kills Time, all about?
Someone pointed out to me that I had a bizarre amount of jokes about time travel and basically this show is playing with that even more and the fact that I can't live in the moment for even a minute. I love silly sci-fi and surreal stuff so it's using all that to address terror about the future of the world and also general time travel tropes.
---
On the topic of time travel – where would you choose to go if you were given one return trip in a time machine?
I would go find the baby who discovered the first Bitcoin mine and I would offer him a piece of useless candy for the Deed for Bitcoin because babies know NOTHING about Bitcoin.
---
How does the comedy scene differ here in comparison to Australia?
I don't really know as I started stand up in the UK and have only just done a few gigs in Oz for the first time this year. But if I had to guess I'd say the main difference is probably more Australian accents. In the UK scene I mean.
What made you fall in love with stand-up?
I like to think it was its laugh, and its GSOH but if I'm being really honest it was probably because I felt ready to settle and it hadn't rejected me like my first love, Chocolate Factory Chocolate Tester.
---
What do you think it is about the Edinburgh Fringe that attracts people from all around the world to come to watch and also to perform?
How affordable the whole thing is. You can put on a show about something really silly but meaningful to you for just the small cost of 8 million pounds. Besides that it is a very magical place and I used to come every year as a punter and it was the best holiday I had ever had. But maybe that's because I have never been to Lapland which I hear has actual reindeer!!!!!!
---
If you had to pick one item that's essential for surviving a month at the Fringe, what would that be?
Night Nurse has saved me from some bad colds and sleepless nights there. My girlfriend is worried I'm addicted to it, just because I get excited at the thought of taking it and I growl if she tries to take it away and also I'm addicted.
---
What is your favourite one-liner?
"You know that look that women get when they want to have sex? Me neither." – Steve Martin.
---
Heidi Regan: Heidi Kills Time, Pleasance Courtyard – Beside, July 31 to August 25, 4:45pm, https://tickets.edfringe.com/whats-on/heidi-regan-heidi-kills-time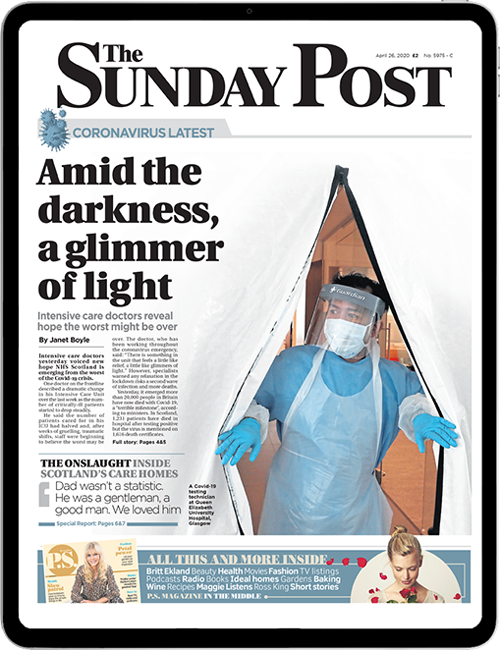 Enjoy the convenience of having The Sunday Post delivered as a digital ePaper straight to your smartphone, tablet or computer.
Subscribe for only £5.49 a month and enjoy all the benefits of the printed paper as a digital replica.
Subscribe