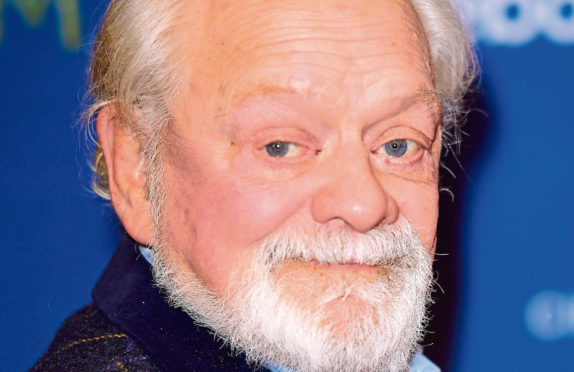 Sir David Jason sounds a bit formal but we all still think of him as Del Boy, Jack Frost and, of course, as Granville in Still Open All Hours. But which is David's own favourite?
"I'm loving being Granville again," David admitted. "It has been back on screen a few years now and after such a long gap, about 30 years, I think, and it is quite amazing how viewers have taken to it again.
"I am enjoying every minute of it and look forward to going to work every day we are filming.
"It is all the more fun because of having a good cast and crew around and we have such great guest stars too. Sue Holderness has been with us recently so we had a lot to talk about from our years on Only Fools And Horses."
Sue was, of course, Boycie's wife Marlene and starred in the show for about 20 years.
Talking of reunions, it's impossible to resist asking David if there's a remote possibility of new episodes of Only Fools And Horses?
"I have been asked that so many times but I can't say never ever because you don't really know but the likelihood is very slim," confirmed David.
"Let's face it, time has moved on a lot, sadly some of the great members of the cast are no longer with us and John Sullivan, its creator, has also passed away.
"When you think about it Boycie would probably have retired by now and got away from it all, Trigger has gone, Rodney and Cassandra would probably have grandchildren and Del Boy would be on the way to being more like Grandad or Uncle Albert.
"It was a very special comedy show and I am honoured to have been a part of it. Sometimes you look back and think about it with great affection and think it would be nice to do it all again but in reality, I can't see it happening so it's probably best left as a very happy memory."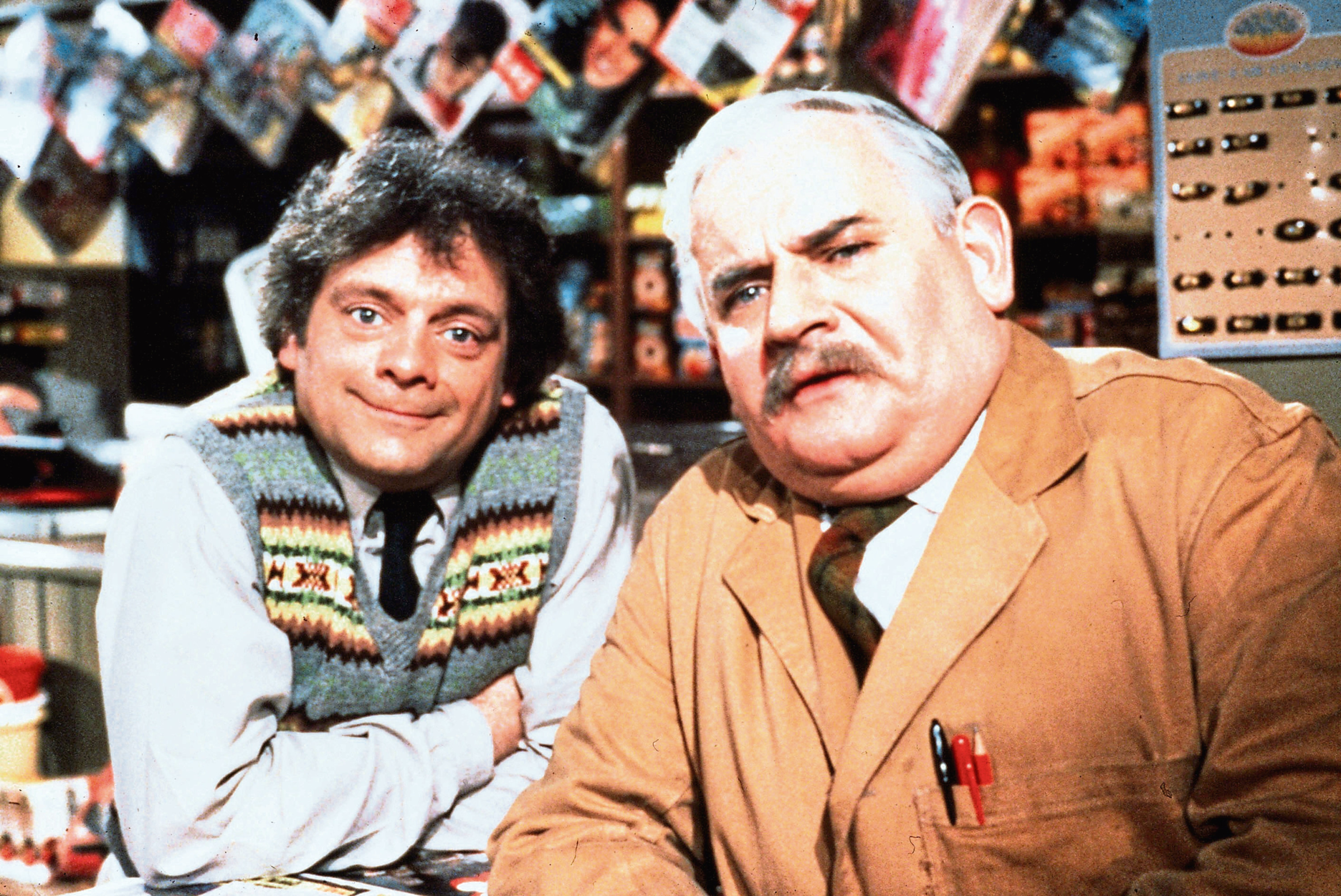 Although his most successful role has been as Del Boy, the hero of South London, David was born in North London during the Second World War, the son of a porter at the famous Billingsgate fish market.
"We never lacked something to eat," David, who's 80 next year, recalled. "It was not a job I fancied though and I set my heart on being an actor. I don't think anybody, me included, thought I would really make it.
"It was not that I wanted fame, I just wanted to act as a profession.
"I spent years trying to get on television. I was a stage actor long before telly. Working in theatres is not the best of paying professions so I also used to work as an electrician and I even did some car cleaning and waiter work to earn a few bob.
"It was a great experience, a great education and gave me some great memories.
"But I kept on trying for television and eventually I got a major role alongside Ronnie Barker in Open All Hours. That made all the difference to me and established me as one of the TV faces."
His first TV role was in another small-screen stalwart, Crossroads, as Bert Bradshaw, in 1964. Since then David has established himself as one of Britain's best-loved actors in a string of varied roles.
He enjoyed playing dishevelled detective Jack Frost, a role that was his for more than 10 years, but which was something of a gamble in the early days.
"It was a departure at the time because I was so closely associated with comedy and in particular with Del Boy," he explained.
"It took me some time to get under Frost's skin. I won't pretend it wasn't a big challenge because it was. I had been concentrating on lighter roles for several years and now I was being asked to play a policeman who has a great deal of humour but is also a serious character dealing with serious issues.
"We didn't know if it would work but there we were 10 years later and Frost was still very popular. It still is and gets good viewing figures whenever it is repeated.
"It was hard work. We used to put a two-hour episode together in about 25 days. You would have at least double that time for a two-hour cinema film."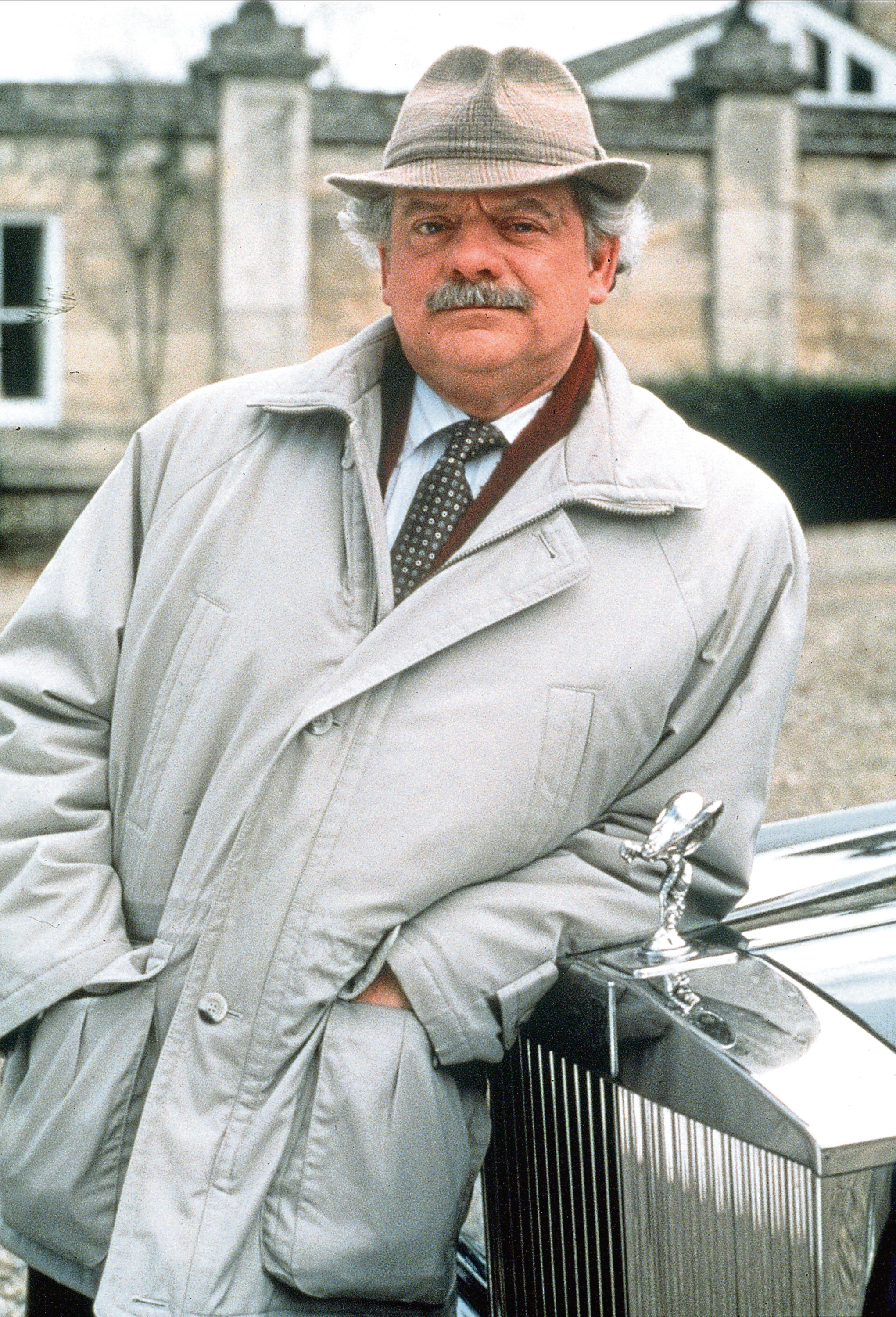 Sir David certainly likes his work to be varied. In hosting a six-part series in which he went scuba-diving with sharks around Florida, he revealed another avenue of his talent.
He also won a BAFTA Best Actor award in 1988 for his portrayal of college porter Skullion in Porterhouse Blue and he landed another serious role when he played the part of Sam March, a retired espionage agent, in March In Windy City.
It was a £6 million TV movie which he hoped might give Hollywood a nudge to wake up to his talent.
"I have always fancied doing some cinema films," he said. "I have done stage, radio and television but while I have wanted the big screen I don't think the big screen has wanted me. Nothing has worked out yet but there is still time." That comment tells us David Jason is not thinking of retiring just yet.
"I have slowed down a bit. There was a time when I was busy every day of the year but I have been more selective and taken more time to myself and my family," he said.
"I like them to know who I am when I come back from work, not think I am some stranger walking through the door."
Still Open All Hours is though, well, still open.
"I think it is getting more and more popular," he said. "It is mostly gentle humour so I don't have to fall through doors in counters any more or lug a great heavy case around on the run from the coppers.
"A lot of our filming is done in Doncaster too and that's a nice place. I have filmed in Yorkshire a lot in the past of course and I always enjoy it.
"The scripting is excellent and when I have my first read it always makes me have a chuckle then I can't wait for us to film it and after that I can't wait for viewers to see it.
"I don't know what is around the corner but I'm still getting offers so who knows, I might still be the next James Bond. In the meantime I am very happy behind the counter at Arkwrights.
"Del Boy finally became a millionaire and then lost it. Granville is a lot slower but he stashes his cash away for a rainy day. Two very different characters but both a lot of fun and I am privileged to have been both of them.
"Who knows, maybe this time next year Granville will be a millionaire!"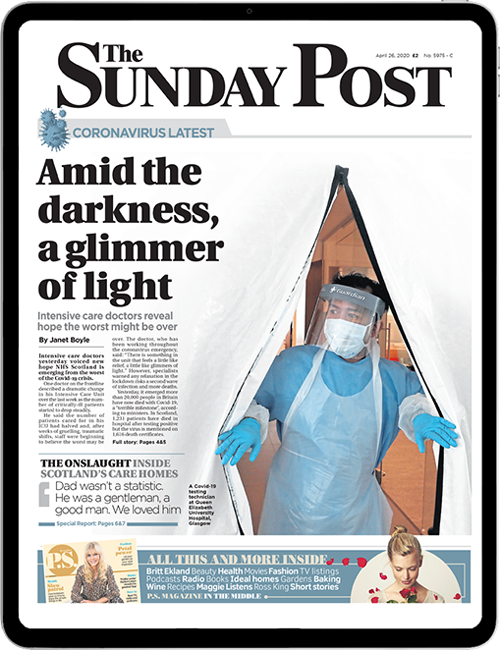 Enjoy the convenience of having The Sunday Post delivered as a digital ePaper straight to your smartphone, tablet or computer.
Subscribe for only £5.49 a month and enjoy all the benefits of the printed paper as a digital replica.
Subscribe