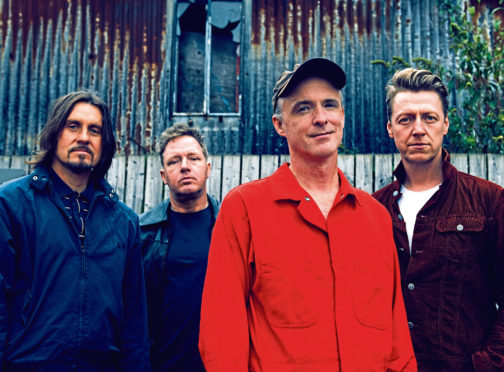 Fran Healy's recent trip home to Glasgow was unlike any other. Rather than visit his old haunts and catch up with friends, as he would usually do, he spent 14 days in quarantine before hiring a car and driving to London.
The Travis singer, now based in Los Angeles, is back in the UK to promote his band's latest album, 10 Songs, which is out this week. But such is life in a global pandemic, Fran did much of the promotion from an Airbnb, where he was holed up with his 14-year-old son, Clay.
"It's a funny old time," smiled Fran, who lived in Germany for 10 years prior to moving to California. "Being in Glasgow was nice, even though I didn't really see anyone. I got to see my mum last Sunday before I hired a car and drove to London.
"But it felt good to be home. This is where I know better than anywhere. I didn't miss Glasgow when I first moved away, because I'd been there for 23 years and wanted a new adventure. It was only when I moved to LA that I missed home, probably because people in America are quite serious. They're not like us – when you try to make a joke, it doesn't compute.
"I miss our humour and self-deprecation, especially in the Covid madness – it's the perfect antidote for getting on with it, to just not be too serious. I don't know if I'd ever come back permanently though, because I like moving around."
Healy, 47, has been living in Los Angeles with his partner, Nora, and their son for three years. But he feels the country is losing its allure.
He said: "I used to look at America as a beacon of coolness and hope, and think, 'Wow'. They had Walkmans and Pac-Man and all the cool stuff, but something happened to America. It's not the country it used to be. It's been totally ransacked by greedy, white, spam-faced morons, and it's crumbling. We're watching history right now and it's pretty amazing stuff." Fran will finish promoting the album here in two weeks' time, and will quarantine on an island off the coast of the US for another 14 days before returning to LA on November 2, the day before the US presidential election.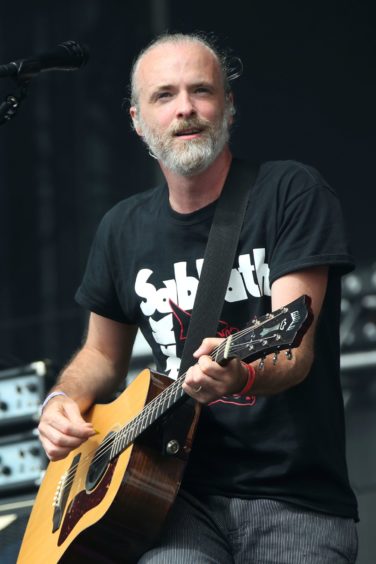 Travis' first new album in four years, 10 Songs, sees the band in fine form. Lead single, The Only Thing, features a duet with Susanna Hoffs of The Bangles, one of Fran's musical heroes whom he describes as a "Glasgow girl if it wasn't for her accent – a tiny wee thing who's very funny and very down to earth".
The album was recorded in London, with the sessions finishing just hours before flights from the UK to the US were banned as lockdown took effect.
"It was right on the wire," Fran said. "I sang my last vocal, called the airline and switched my ticket, packed, went to bed, and was on an early-morning flight the next day. I was reading the news just before we took off and the announcement was made that America was taking no more flights from Britain, so I was on the last one out of here.
"If we'd gone into the recording studio a couple of weeks later, we'd be scrambling right now, as we would have no record."
Lockdown was a creative period for Fran, as he made a series of music videos to accompany the new singles from the album – but the unprecedented world events didn't inspire him to write new material.
"I've been doing all the videos and artwork, and that's a lot of fun," continued Fran, whose hit songs with the band include Driftwood, Sing and Why Does It Always Rain On Me. "I learn as I go along. I went to art school, I was a painter, so I've always been more visual than oral. Music is secondary for me.
"Controversially, I would say songwriting isn't very creative at all – 95% of it isn't. Usually you're just sitting digging, searching, waiting, and then something happens. Only the last 5% is creative. It can be frustrating.
"This album was written over four years. I'm super-happy not to have to write anything for a couple of years now, to let the cistern fill up after the flush!"
Travis have a UK tour scheduled for next May, but Fran admits he has no idea if the pandemic will allow it to go ahead.
"I asked our managers if they were joking when they talked about booking a tour, but they said we had to just batter on with it. Hopefully, by then, things will be better, but who knows.
"If not, we go to Plan B, although I don't know if there is a Plan B. I think everyone is on Plan L or M by now.
"It's a funny old time. It's made everybody stop taking things for granted as much. You would go to visit your parents or friends, or go to the cinema or a gig, and it was easy, that was life. When it's taken away from you, I think we realise we actually had it quite good."
---
Sound and Vision
The Travis front man picks his favourites from the worlds of TV, movies and music, and chooses his dream dinner party guests:
---
Favourite film scene:
In ET, when Elliott brings ET into his house for the first time and is showing him all of his toys. That film spoke to me when I was that age. It's about an alien trapped on earth, but actually it's about a little boy who doesn't have a dad and has found this thing to take his place. I didn't see it like that at the time, but I see it now. Steven Spielberg is one of my favourite storytellers.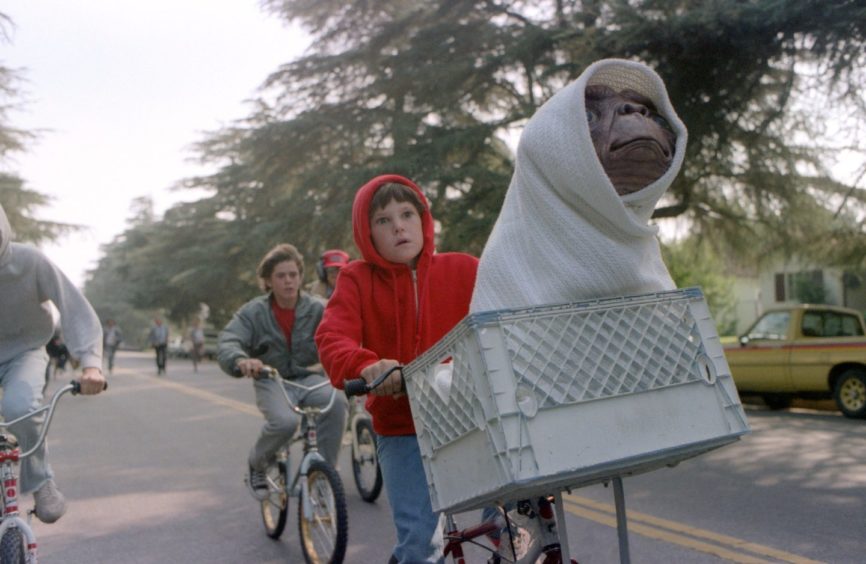 Favourite band:
When I was 11 or 12, it was Simple Minds and INXS. From 15 onwards, it was REM. If you smoosh REM and The Band together, you get Travis. They are the templates for me – proper bands who wrote and played great music.
First single I bought:
I bought Hello by Lionel Richie for my granda. He had a stereogram, one of those wooden cabinets with the record player and radio. I'd fiddle about with it and knew something must go on the turntable. I was so proud of myself when I bought it for him, but it turned out the record player was broken, so my first experience of hearing vinyl was this really slow, horrific-sounding version of Lionel Richie. It was horrible.
Favourite gig:
There are tons, including a few great ones at The Barras. The one I remember most there was Rage Against The Machine. It almost stopped me from being in a band, because I realised I could never be that good. In the middle of the gig, one of the bouncers punched someone in the audience and the singer, Zack de la Rocha, kicked the bouncer in the face. There was security, road managers, tour managers, engineers, all on the stage and a big fight almost started. The crowd was going mental. Eventually it all got sorted and the gig carried on. It's one I'll never forget.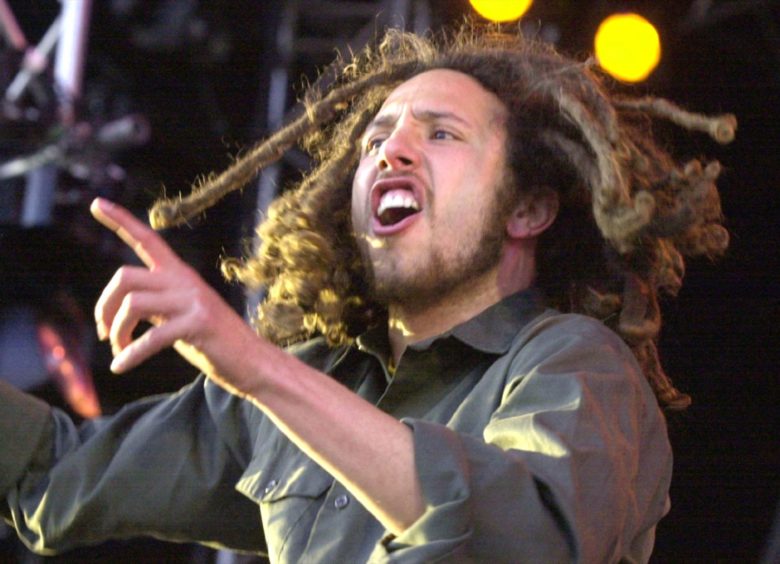 Boxset binge:
I don't really binge, but at the moment I'm watching Raised By Wolves, the new Ridley Scott sci-fi series. That's pretty cool. I'm also watching Succession, which everyone says is fantastic, but the camera movements are getting on my nerves.
Favourite poem:
I like Seamus Heaney. There's something about the way he sloshes words around that makes me happy. He has one called The Skunk, which is about him living in Los Angeles, and I can almost see what he's writing about.
Favourite actor:
When I was a child I loved James Stewart, although I suppose he played the same guy in every film. I really liked films like It's A Wonderful Life and Harvey.
Dream dinner party guests:
There are so many. Definitely Joni Mitchell and Martin Scorsese, who's another great storyteller. And Richard Pryor. An adventurer like Howard Carter, who discovered Tutankhamun's tomb, as he'd have a lot of stories. I'd love to meet Pablo Picasso, and I'd like him to meet Jean-Michel Basquiat, so I'd invite both of them. And Bobby Kennedy, I didn't know much about him until I watched a documentary on Netflix recently. He was the dude. Imagine what the world would have been had he became president and not been shot.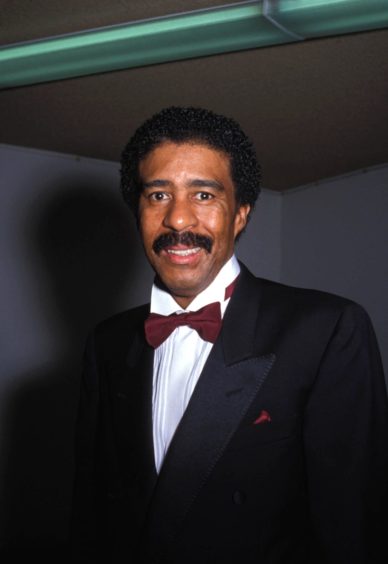 Person I'd go for a drink with:
I would love to hang out with F Scott Fitzgerald. I've never been a big reader but I like to go back and read his books. I hear he could drink, so that would be good fun.
---
Travis' album, 10 Songs, is out on Friday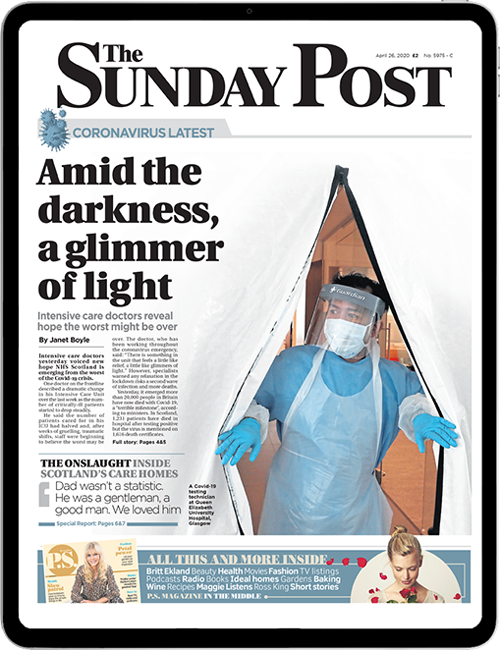 Enjoy the convenience of having The Sunday Post delivered as a digital ePaper straight to your smartphone, tablet or computer.
Subscribe for only £5.49 a month and enjoy all the benefits of the printed paper as a digital replica.
Subscribe