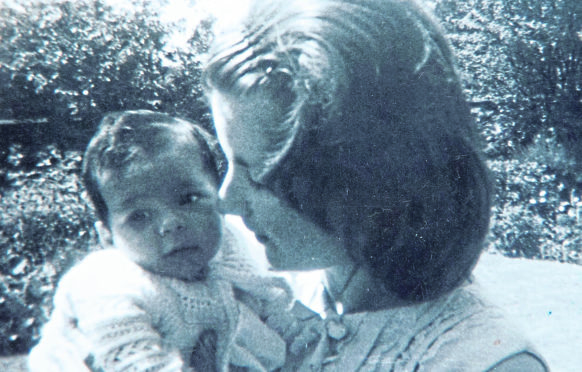 A woman who had her son taken away from her at a mother and baby home is calling on First Minister Nicola Sturgeon to apologise to mothers left bereft in the same way.
Northern Ireland's First Minister Arlene Foster last week ordered an independent inquiry into the treatment of young women and their babies at homes there, saying that the voices of victims would be heard "loud and clearly" as leaders of the Catholic Church issued an unprecedented apology.
Now a victim who has spent ­decades campaigning for a formal apology in Scotland says Northern Ireland's example should prompt the Scottish Government to act and her campaign has been backed by human rights group Amnesty International.
Marion McMillan, 71, who had her first child taken from her at the age of 17 in 1967, says: "It breaks my heart that Scotland had the chance to lead the way and make this important acknowledgement which would have cost ministers nothing at all, but it would have meant so much to the women and their children who suffered.
"Although those of us left are now in our 70s and 80s, many still live all these years later with the shame and pain of what was done to us for no other reason than society did not approve. Many women like me were coerced at our most vulnerable point in our lives into giving up our babies, something that would rightly cause an outrage today.
"We were berated and told we were unsuitable mothers, we wouldn't be able to cope and our babies would have a much better life if they were given to couples who could give them the stability of a family home.
"Surely now, given countries like Northern Ireland are finally acknowledging what was done was wrong, Scotland's First Minister can follow suit and apologise for what happened to us."
Marion, from Stranraer, was sent to a Salvation Army mother and baby home in Newcastle at the age of 17, where she says she argued for months to keep her son before he was finally taken from her and adopted. The Salvation Army apologised, but Marion says she has spent the rest of her life struggling to come to terms with what happened.
She said: "I've met mums all across Scotland who suffered the same way in mother and baby homes that were run by local authorities, churches and charities, who all operated in exactly the same way and prevented mothers accessing the support they needed to allow them to look after their own babies."
Marion was one of the few who did get to meet their child again when in an emotional reunion in 2004 she finally got to hold her son, now aged 53.
Naomi McAuliffe, Amnesty International's Scotland programme director, said: "Women throughout Scotland continue to live with the pain and trauma they experienced due to their appalling treatment in mother and baby homes, including allegations of forced adoption.
"These women have a right to truth and justice, and a clear acknowledgment by the Scottish Government of the suffering they endured. An official apology from Holyrood may help some of the women and their families begin the long overdue process towards recovery."
Catherine Coreless, whose ­campaign to expose the truth about the 800 babies buried at a mother and baby home in Tuam, County Galway, led to the setting up of Ireland's Mother and Baby Homes Commission of Investigation, said Scotland must act to heal the hurt.
"I hope Scotland takes the ­opportunity to issue the apology. There will be no healing of this dreadful hurt unless it does this."
Women's rights campaigner MSP Rhoda Grant said: "To say these women deserve an apology is an understatement. They need reparations, redress and responsibility taken by those who committed these crimes against women and their children."
The Scottish Government said: "We are deeply saddened by the fact that in the past women were forced to give their children up for adoption due to the prevailing moral and social behaviour of the time.
"We are determined to make the Scottish care system the best that it can be and for Scotland to be the best place for all our children to grow up.
"We have come a long way in recent years in improving the outcomes for our looked-after children and young people, but we are aware that there is still more to do. That is why the first minister has ­committed to implementing the findings of the Promise to ensure that all looked after children can grow up safe, happy and loved."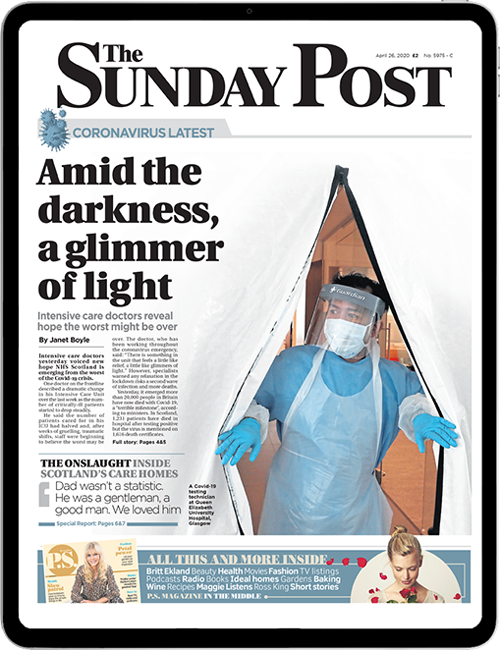 Enjoy the convenience of having The Sunday Post delivered as a digital ePaper straight to your smartphone, tablet or computer.
Subscribe for only £5.49 a month and enjoy all the benefits of the printed paper as a digital replica.
Subscribe