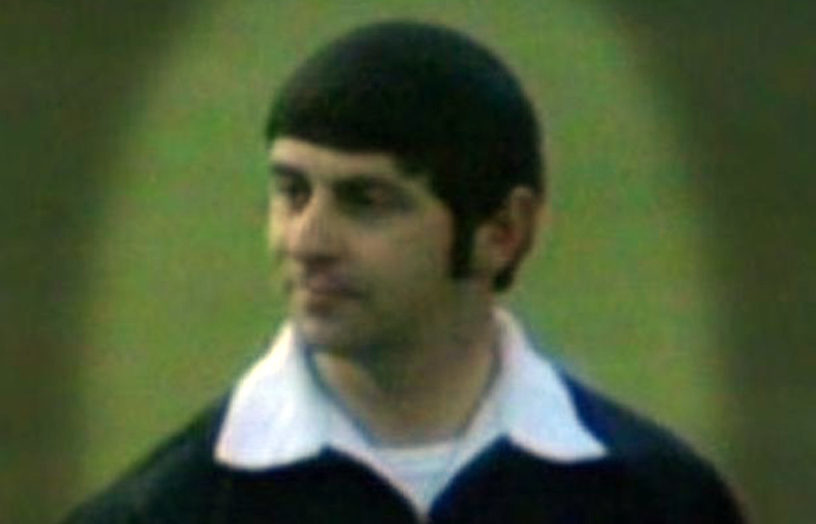 ANOTHER alleged victim has told how his football dreams were destroyed by suspected paedophile youth coach Hugh Stevenson.
The 56-year-old man is the third of Stevenson's alleged victims to launch legal action against the SFA claiming they could have stopped the abuse.
Stevenson, a youth coach and SFA referee, died in 2004, but since then several men have told how he abused them at a number of clubs.Police investigated him on at least two occasions in the 1990s. The latest victim believed he was the only boy abused by Stevenson but realised there were others when Peter Haynes, 51, came forward in 2016 .
He told the Post: "It's taken more than 40 years for me to feel able to finally tell what Stevenson did to me.
"Most of those years I suffered in silence because I thought I was on my own.
"Stevenson was a powerful figure who could make or break young lads who wanted a career in football.
"As a young teenager, you worry if anyone will believe you against such an influential figure.
"You try to keep all the horror inside you.
"Now I know, at the same time as he was abusing me, he was abusing others."
Stevenson coached at clubs including Eastercraigs Boys' Club, Glasgow; Paisley amateur side Ferguslie United; and Cowdenbeath.The SFA have been accused of failing to protect youngsters after allowing Stevenson to continue to coach despite being made aware of the claims against him. The latest alleged victim to speak out, said: "I refuse to believe nobody within the SFA knew what was going on with Stevenson."
Like Haynes, the trainee ref was abused in the late 1970s.The man says he was targeted in 1979 after he was invited to an official function for Lanarkshire and Renfrewshire youth teams. He said: "It was only a couple of bottles of beer but it made me slightly dizzy because I wasn't used to it.
"I told Stevenson and he immediately offered to see me home safely. During the journey back to my parents' home, Stevenson stopped the car and said he knew what to do so I wouldn't get a hangover.
"He seemed very matter of fact when he told me to undo my trouser belt. I was so naive and innocent, I did what I was told. In those days you didn't question somebody in authority, and the last thing I thought was that he was going to sexually molest me.
"I listened to Stevenson's voice saying over and over that he was trying to 'help'. It was as if I was in a dream.
"The abuse seemed to go on forever then, suddenly, he said, 'I'll take you home now'. I knew if I'd said anything, my folks would have taken me to the police to report him.
"But they were so proud that their boy was doing well, I couldn't bear to tell them. I left the game and all my dreams behind.
"I still feel sick whenever I think about what he did." Laura Connor, who heads up the Survivors of Historical Abuse unit at Thompsons Solicitors, said the SFA had failed to protect children in their care and must now provide support to victims.
The firm have a dozen cases involving abuse in football and are taking legal action against the SFA. Three cases involve Stevenson.
Laura said: "The bravery of those who have spoken out, particularly Peter Haynes, has given others the courage to step forward, especially those who may also have thought they were the only ones affected.
"We believe there may well be many more, and they can be assured they will receive all the support they need to get justice for what happened, including professional specialist help from those charities who work alongside us on historical child abuse.
"It's clear from what we now know, the SFA's child protection policies were woefully inadequate.
"They must now do the right thing and provide support and accept responsibility.
"The FA in England have shown a more robust and sympathetic approach so far compared to the SFA and the recent upsetting comments by chief executive Ian Maxwell in response to the independent inquiry which highlighted their many failings."
A Scottish FA spokesman said:"The Scottish FA takes its role as the governing body of the national game seriously.
"We commissioned the Independent Review of Sexual Abuse in Scottish Football in early 2017 and, upon the publication of the interim report earlier last month, have committed to addressing the recommendations to ensure that Scottish football remains a safe and enjoyable environment for all.
"Ian Maxwell, the chief executive, has offered a heartfelt apology on behalf of Scottish football to those with personal experience of sexual abuse in our national game, and acknowledged the very deep impact experiences of sexual abuse has had on many individuals."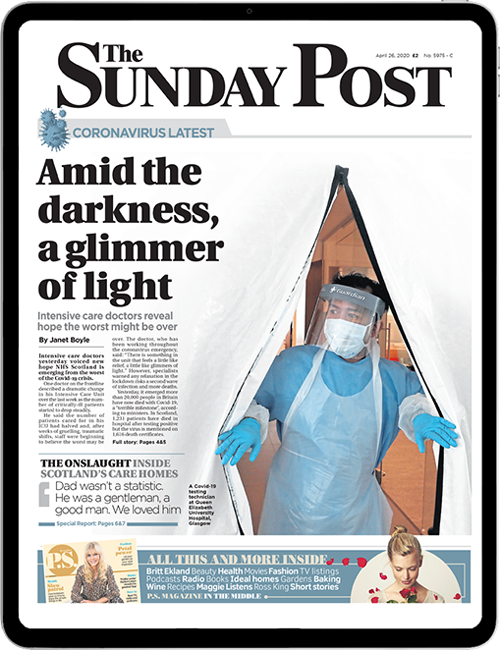 Enjoy the convenience of having The Sunday Post delivered as a digital ePaper straight to your smartphone, tablet or computer.
Subscribe for only £5.49 a month and enjoy all the benefits of the printed paper as a digital replica.
Subscribe