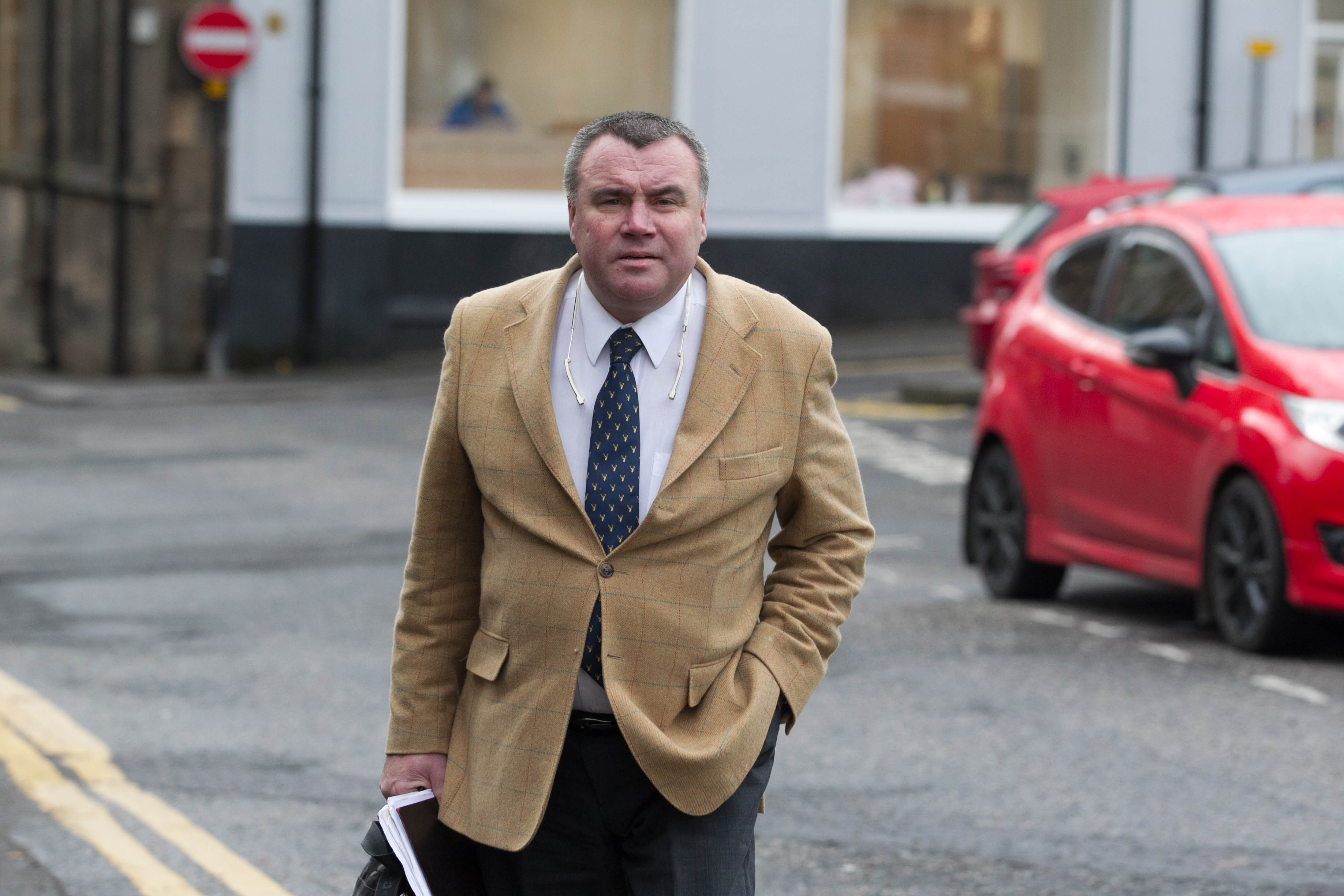 HE was the millionaire who locked the gates on ramblers.
But now controversial tycoon Euan Snowie is fighting moves to throw him off his own country estate.
The businessman, who made a fortune from the family's waste disposal company during the foot-and-mouth crisis, is facing eviction from the Boquhan Estate, near Kippen, Stirlingshire.
He and wife Claire were sequestrated last year shortly before two of their companies collapsed with debts of £14 million.
Now Mr Snowie is battling to remain at Boquhan House, his seven-bedroom mansion at the centre of the 70-acre estate.
A decree was recently granted at Stirling Sheriff Court, formalising his eviction.
Sheriff William Gilchrist issued the judgment at the end of a 30-second hearing, which was told that Edinburgh-based liquidator Claire Middlebrook was seeking "recovery and possession" of the property. The application, which was also served against Mrs Snowie though the couple are believed to be separated, was unopposed.
The couple, who bought Boquhan Estate in 2001, became embroiled in a high-profile right-to-roam case when they blocked off rights of way across the estate to stop locals and ramblers setting foot on their land, claiming people doing so were intruding on their privacy.
But they abandoned their expensive five-year fight in 2010 on the eve of a Court of Session appeal against a sheriff who had ruled against them.
Mr Snowie, 50, is still living at the house, attempting to pay off his debts and insists he will not be evicted. Speaking there on Thursday night, he said: "We are recalling the sequestration, which we are doing with our own finance – that's the truth.
"The sequestration order was against the estate. We've raised over £2.5 million already to recall it. I sold a farm and I sold two areas of land. So it's done. We are going for recall, but it takes a period of time to go for recall. The sequestration recall will take until March.
"I've got a written agreement with my administrator. I'm not being evicted from my house, not at all, and I've got finance in place for recall, and it's in their account."
He said he was also making a claim against Clydesdale Bank, over business loans it had granted him.Boquhan House is an 18th-Century B-listed Georgian mansion built over three floors and set in extensive grounds with stables. It boasts a billiard room and tennis court.
Mr Snowie is the youngest of four brothers who built the Snowies' lucrative business empire.
Their big break came when the government awarded them contracts totalling £37.75m to dispose of the carcasses of cattle culled during the foot-and-mouth outbreak of 2001/02.
The family – including mother Sheila – sold the company to Oran Waste for £40m in 2005. Since then some of Mr Snowie's businesses have run into difficulties.
Adamo Hotels – of which Mr Snowie was a director – collapsed in 2014 after Her Majesty's Customs and Excise won a liquidation order.
In August last year, the couple were made bankrupt at Stirling Sheriff Court and their companies, Boquhan Estates and Snowie Solutions, plunged into insolvency soon after. The Snowies faced further sequestration action in March after Clydesdale Bank applied for an order in relation to their farming business.
Mrs Middlebrook was not available for comment.
Mr Snowie is also to face trial next year, accused of falsely reporting his house was burgled last December.
On Friday his lawyer tendered a not guilty plea to a charge of wasting police time in a hearing at Stirling Sheriff Court. A trial date was set for next February.